Our Sales and Marketing Nomad, Alena Couzet shares her reasons why Penang is the place to visit in Malaysia.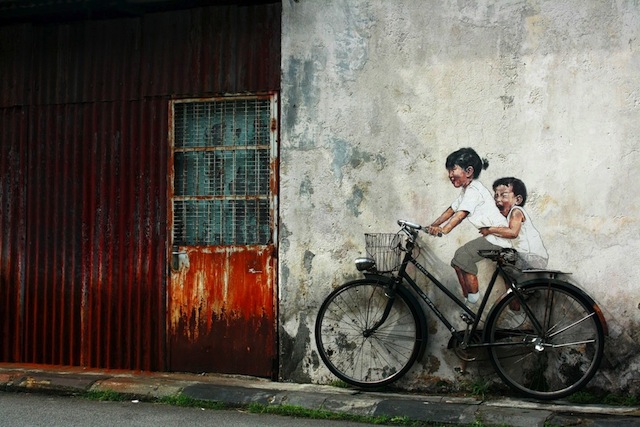 Whilst Malaysia is usually better known for their pristine beaches and diving spots, one of my favourite destinations is the island-city of Penang.
Penang Island is a hipster paradise – Instagram-ready architecture, charming cafes in tiny streets and alleys, a thriving arts & culture scene, and some of the best local cuisine & boutique hotels with lots of character!
Getting There
Malaysia Airlines and several others operate international flights direct to Penang International Airport.  Local flights are also available on Malaysia Airlines, Air Asia & Firefly.
If, however, you're traveling from Kuala Lumpur, I prefer to drive. The scenic view of lush greenery and hills is worth the 4-hour journey.  About 2 hours into the journey, you know you're approaching Ipoh when you spot limestone formations along the highway.  They're said to give Ipoh's water its high mineral content, which lends Ipoh their fame as having the best bean sprouts (one of Ipoh's signature dishes is bean sprouts chicken rice) and the fairest girls.
Where to Stay
Balik Pulau – Malihom Private Estate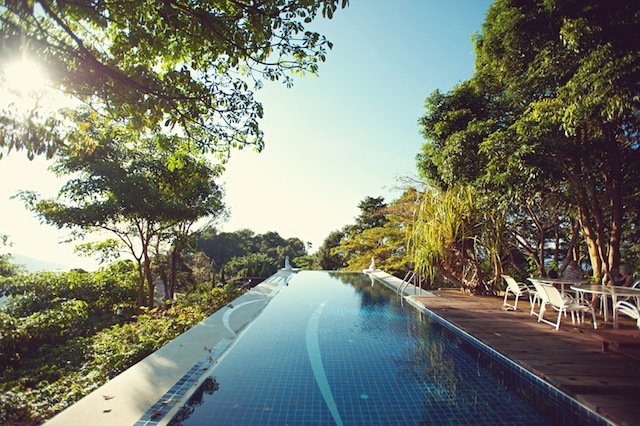 This charming estate is made up of a cluster of traditional Thai rice barns. Set 1,500 feet above sea level, Malihom enjoys not only a unique picturesque setting, but an amazing view as well as cooler climes.  During the tropical fruit seasons of July-August, enjoy complimentary tasting of exotic tropical fruits (durian, rambutan, passionfruit and mangosteen) freshly picked from the trees growing on the estate.
Georgetown – Macalister Mansion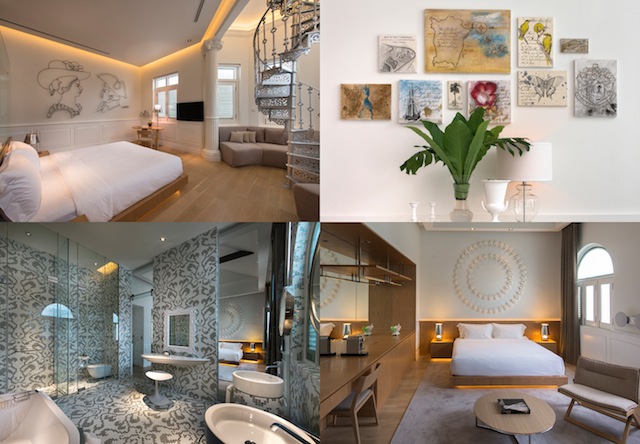 An eight-room hotel in a colonial-era mansion at the edge of the UNESCO World Heritage city of Georgetown.  This quirky, stylish hotel unveils a wow moment at every turn – gorgeous bespoke rooms, modern-meets-art deco interiors, delicious food in The Living Room and The Dining Room as well a mosaic-tiled pool with a swim-up pool bar.  Whilst its location is not the most optimum for exploring the streets of Georgetown, the luxury experience more than makes up for the location's drawbacks.
Batu Feringghi – Lone Pine Hotel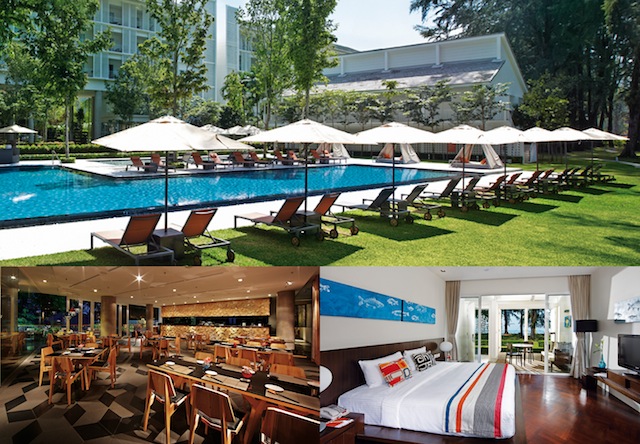 A stay at the Lone Pine Hotel is like sinking into laidback luxury with a blissful sigh. Newly renovated and rejuvenated, the hotel boasts an extensive array of thoroughly modern facilities amidst its old-school charm and idyllic ambience.
When To Go
This island enjoys a tropical climate and is warm all year round. Temperatures range from 29°C – 35°C during the day and 26°C – 29°C at night. Rainy season is traditionally from October till March while May till July are the drier months.
Getting Around
Taxis are scarce, don't always use the meter and can be pretty expensive.  If you plan to explore the island beyond Georgetown, renting a car would be best.  However, Penang drivers are quite aggressive and erratic (like the rest of Malaysia), so it can be quite challenging for a tourist driving here for the first time.
My favourite mode of transport when exploring Georgetown is by renting a scooter, which is cheap and easy to park for when you want to explore by foot.  You usually require a valid motorcycle licence to ride in Malaysia, but unless you ride pillion side-saddle Balinese-style or go without a helmet, the traffic police will rarely stop you if you're a tourist.
Where To Eat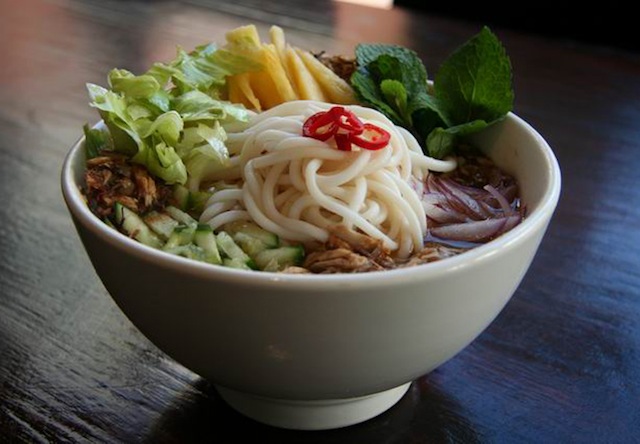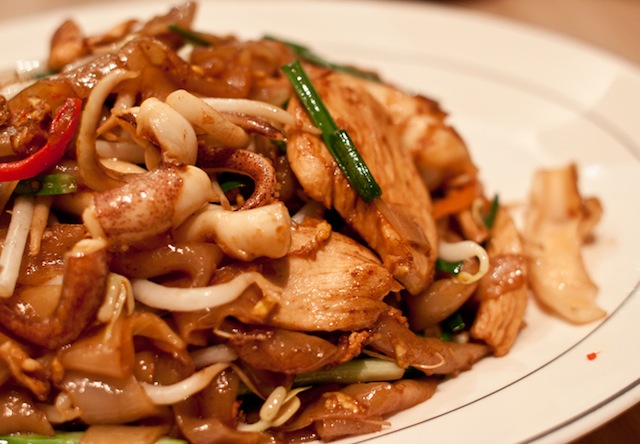 Local cuisine : The best Assam Laksa I've had so far are at Joo Hooi Café (475 Jalan Penang, Georgetown) and at the Ayer Itam market, just outside Kek Lok Si Temple.  Don't forget the Char Kuey Teow at  Sin Hwa coffee shop (Jalan Burma, Georgetown).
Breakfast : The Living Room at Macalister Mansion serves delicious breakfast fare in a chic, casual setting. Must-try: truffle scrambled eggs with caviar on brioche.  I have tried to replicate the dish several times at home since to relive my happy memories of that breakfast.
Lunch : The clientele at China House's Canteen + Bar (153-155 Lebuh Pantai, Georgetown) is diverse: hipster tourists, local artists and local/expat tai-tais (ladies of leisure). This is not the place to go if you're looking for a quick lunch stop in between your packed sightseeing agenda – service moves at a leisurely, small-town pace.  By night, the bar has live bands on weekends with Jazz on Friday nights.
Dinner : Chin's Stylish Chinese Cuisine (Tanjung City Marina, Church St Pier, 8A, Pengkalan Weld, George Town) is a restaurant hailing from London, with lavish interiors, Maoist pop-art on the ceilings and individually designed, hand-painted plates. It serves modern Hunan and Sichuan-inspired cuisine and the chefs are imported from Beijing.  Must-try: crispy aromatic duck pancakes and fish fillet slices with Szechuan pepper (which gives a gorgeous, spicy kick and tongue-numbing sensation when bitten into!).
What To Do
#1 Take a stroll through Georgetown's heritage streets
Walk through the streets of Lebuh Armenian, Love Lane and Jalan Penang with their refurbished Chinese shophouses. Here is where you'll find some of the trendy cafés & boutique hotels, intermingling with the old businesses & traditional coffee shops.  You may also come across random street art such as the murals by Ernest Zacharevic in one of the many lanes.
#2 Tour the sites on trishaw
For RM 30 an hour (approx. USD 10), a trishaw can take you on a hop-on-hop-off tour of the best sights of Georgetown.
#3 Leong San Tong Khoo Kongsi
Explore the awe-inspiring architecture of the Leong San Tong building in the Khoo Kongsi complex.  The temple & clan house is of mainly Southern Fujian architectural splendour with Western influence evident in its louvered windows and wrought-iron fencing.
#4 The Sire
Just off Lebuh Light, on Lebuh King, is the inconspicuous entrance of The Sire, a small restaurant. The building was formerly a house owned by Yeap Chee Or, a prominent businessman of Penang.  Upstairs is a museum which depicts his life and that of his family through displays of antiques and photographs.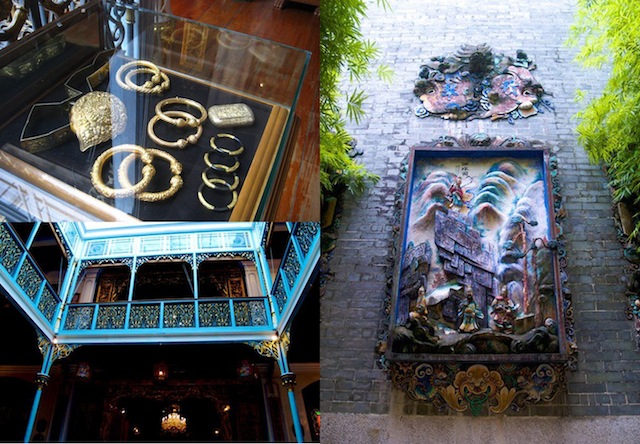 #5 Pinang Peranakan Mansion
This beautiful 19th century green mansion on Church Street features eclectic architectural elements of Chinese, English & Scottish designs.  It depicts the lavish lifestyle and opulent décor typical of a wealthy Baba and Nyonya (Straits Chinese) family of the past century.
#6 Indulge in a Tropical Food Feast
July-August is the tropical fruit season, so if you enjoy a fruit buffet, head over to Balik Pulau with its many stalls selling fruit straight from the orchards or all-you-can-eat sessions.  The journey to Balik Pulau itself from Georgetown is a scenic drive through winding hill roads, lined by lush tropical jungle and panoramic views to the valleys below.
What are you waiting for? Book our Penang hotels here!
Main photo: x