A girl can never have enough of two things: travel, and beautiful bags. Founded in 2008 by Michelle Lai, MISCHA is a Hong Kong-based brand of bags and handmade accessories created for the everyday journey. The brand is best known for its iconic hexagon print tote bags with its roots in Japanese culture. We talk to Michelle about the deeper meaning behind her designs, and her plans for 2018 and beyond.
Read also: The Ski Project: Where Ski and Fashion Meet in Niseko, Japan 

WanderLuxe: How did MISCHA get its start?
Michelle: I would travel to Japan a lot and purchased this beautiful Kimono material called Obi. Later on, for a wedding I was attending, I had trouble finding the perfect clutch so I decided to sew my own using the obi. I received so many compliments on it that I began making them as gifts for my friends as a passion project.
That eventually turned into a business. Over time, our clients would tell me that they really wanted bags for their everyday lives; for travelling, for the office, for storing things for their kids – that's what I began to create.
WL: What's the story behind MISCHA's signature hexagon print?
M: I began to see bags just like mine in the market, which shouldn't have been a big surprise. Anyone can get their hands on kimono prints like obi and make their own designs. That's when I decided to create my own print. The hexagon motif is very commonly found in Japanese textiles. It's inspired by the shape of sea turtles which in Japanese culture, symbolises prosperity. This inspired me to create interlocking hexagons in our new designs. There are a certain timelessness, deep spirit and meaning behind it. I like to say that our bags have a western style and outlook, but are Asian at heart.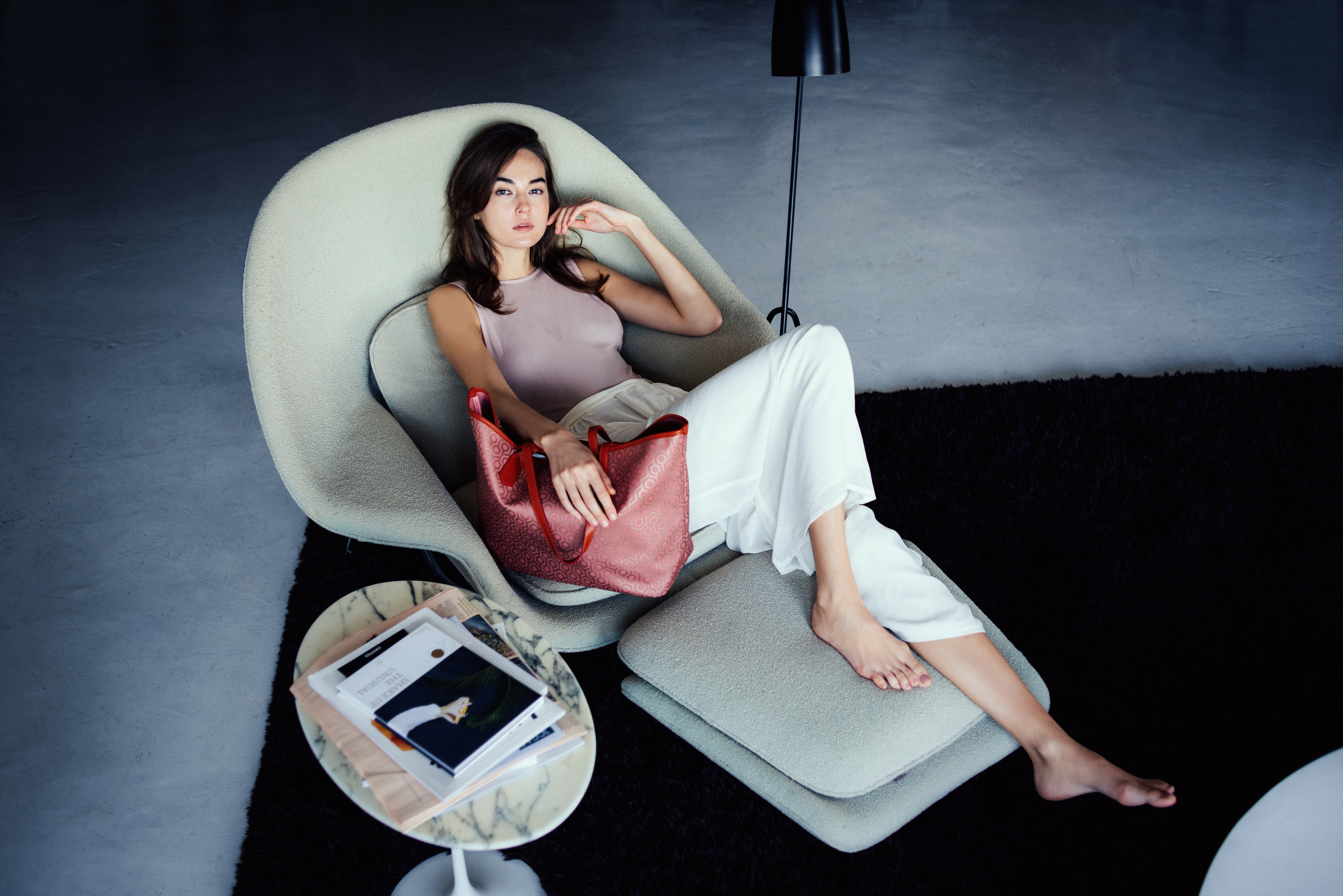 WL: Your designs are "inspired by the intrepid spirit of women today". Who are some of the women you look up to for their style?
M: I'm inspired by strong, intelligent and confident women around me. I admire their dedication, motivation and grace with which they handle challenges.
WL: Your grandmother was a very skilled seamstress and you've mentioned that the women in your household were always impeccably dressed. What are some style tips you've picked up from them?
M: They would always match their handbags to their shoes and gloves. Their look was never messy, and never casual. Every outfit was pressed, neat, and reminded me of Audrey Hepburn. And they definitely did not have beach hair back then, not one strand was out of place. What I learnt from watching them was a sense of femininity in dressing. I would say my own personal style is contemporary, while still feminine.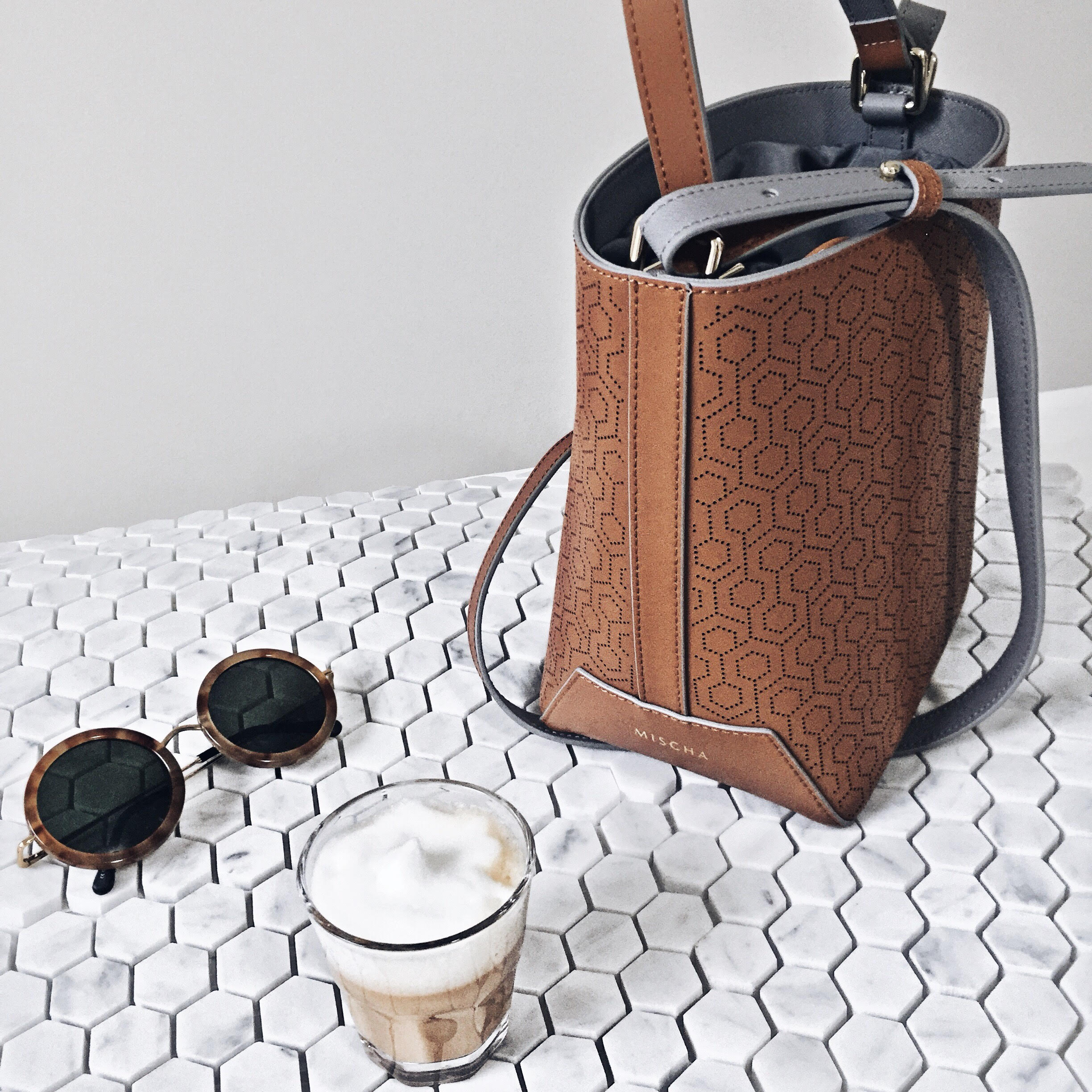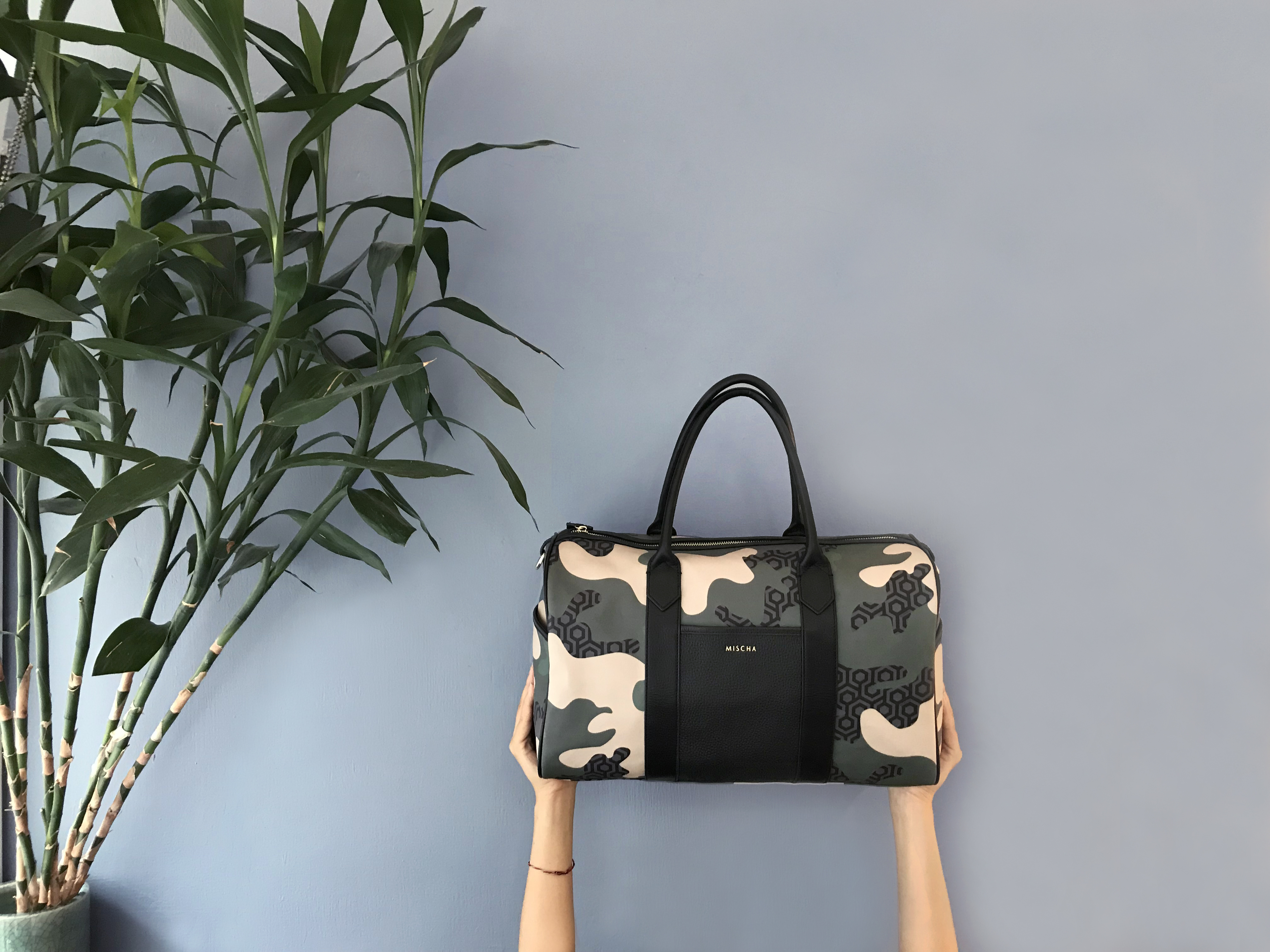 WL: We love the Asian influence in all your bags! What outfit would you pair with any of your bags for a day spent exploring on vacation?
M: When I'm travelling to somewhere tropical, I'd go with a pair of denim shorts, a t-shirt, and sandals. If I'm somewhere cold, I like to dress in skinny jeans with a blazer, and sneakers or boots.
WL: Where are some of your favourite travel destinations and why?
M: Tokyo and Paris, where I feel most inspired. I'm also a beach girl so I love visiting Bali and Sydney, but for a summer destination in the city, I enjoy London. I've got Egypt and Brazil on my bucket list.
WL: From a personal and business angle, what is it like being an entrepreneur in Hong Kong? 
M: Hong Kong is such a dynamic place to base MISCHA. Things happen here so quickly. It's also easy to access business decision makers here and because it's such a small place, it's a good testing ground for business ideas. If you can make it in Hong Kong, you can make it anywhere.