Travelling to Niseko is an easy feat, but with so many beautiful hotels and slopes to ski, you may not know where to start. As one of our top destinations, we're here to tell you everything you need to know about planning a trip to Niseko, in just seven points. While you're excited about planning your trip, here are a couple more articles with all our top recommendations and insider tips:
The Best Time to Ski in Niseko
Onsens in Niseko: Hot Springs You'll Want to Jump Right Into
7 Reservations: Restaurants in Niseko You'll Go Hungry For
5 Niseko Chalets You Can't Help But Fall in Love With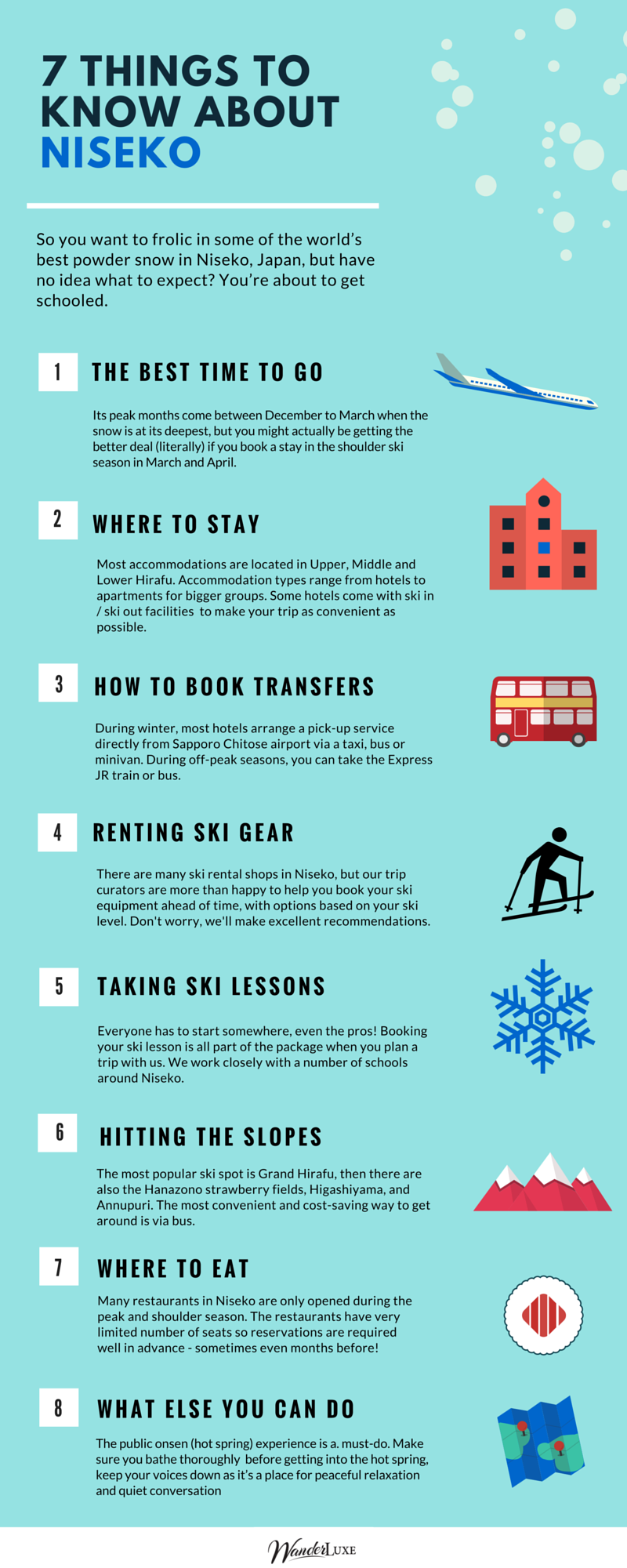 And lastly, get in touch with us so we can take care of your entire trip to Niseko, from getting to your hotel to renting your ski equipment!
Let's travel the world together. 
Photo credit: Main.