There's no other place quite like Venice, and no matter how many times you find yourself in the lagoon city, there's always a new piazza or bacari (wine bar) to stumble upon. Piazza San Marco, the Rialto Bridge and the the Bridge of Sighs shouldn't be missed for any first-timer to the city, but to avoid the often overwhelming crowds that pack the main thoroughfares we enlisted some Italian help for what else to do when in the city of the winged-lion. Want to see Venice like a Venetian? Follow these tips:
#1 Get Lost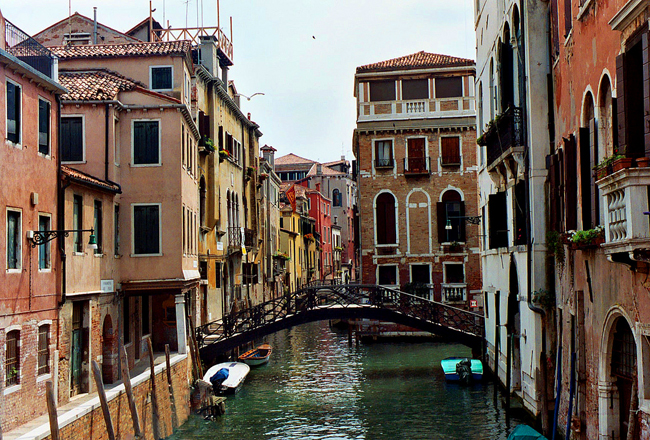 What: Ditch the GPS and leave your type-A, control-freak personality for another city where it may come in handy (like Rome). In Venice you're never far from a vaporetto stand (the public water taxi's), the city is safe, and the minute you step off the main tourist-crammed roads you'll find yourself magically alone and stumbling across peaceful piazzas through the tiniest of alleyways.
Venetian advice: The smaller the entrance to a street the better.
#2 Get to the Gardens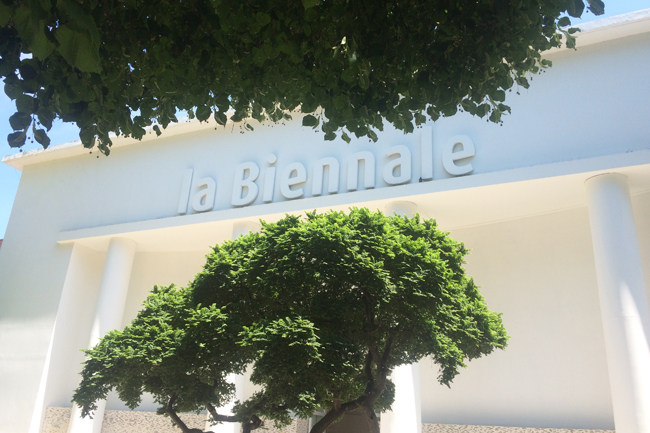 What: The Giardini della Biennale has been the traditional gardens for the International Art Exhibition of Venice since 1895. Now incorporating the Architecture Biennale on off years, from May to December you can catch the world's brightest international stars exhibiting their work in 29 national pavilions and one main pavilion set within an Napoleonic-era garden that can be a lovely (and leafy) respite from the sometimes choking compression of Venice proper. Of particular note are the Dutch pavilion designed by Gerrit Rietveld (the leader of the De Stijl movement) and the Finnish pavilion designed by Alvar Aalto.
Venetian Advice: There are many beautiful open gardens all over Venice from Lido to Giudecca, if you spend any long amount of time in the city, make sure you get outside the main island area.
#3 Cicchetti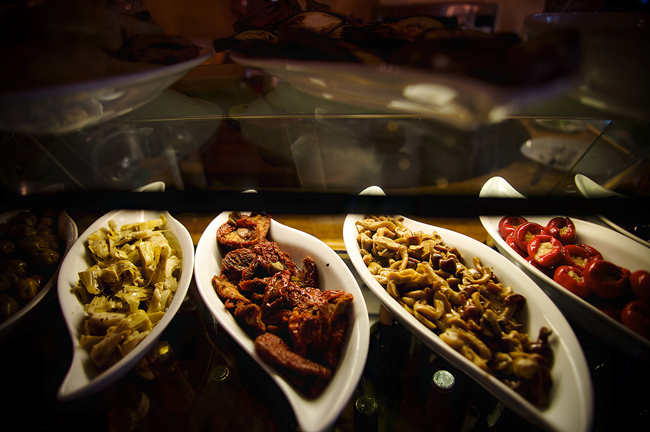 What: Nothing says Northern Italy like the tradition of Appetizer – the post work drink and snack that fills the bars until sundown. In Venice these snacks are called Cicchetti – often incorporating some form of fried fish. The atmospheric Cantina Do Mori near the Rialto Market has been open since 1462 and was a rumoured favourite of Cassanova. In more recent years, Anthony Bourdain has given it his stamp of approval, so if that doesn't tell you something…
Venetian advice: A Spritz Aperol or Bianco is essential to accompany the snacks (or actually the other way around).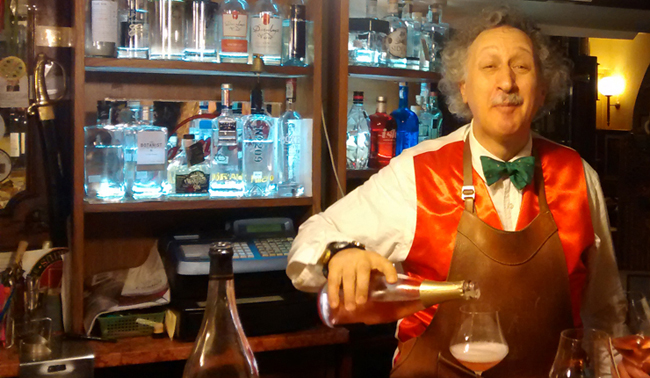 What: An establishment built around the owner Mauro Lorenzon, a dinner here is an experience. While the food and wine may be of the highest quality and homemade standards, it is Mauro's hospitality and passion (and may we say craziness) that makes this little Venetian Enoiteca a secret gem of the city. If you've ever made it to Ka Jok See in Phuket, you'll understand that things can get out of hand!
Venetian Advice: A must.
#5 Get to Know Your Veneto Vino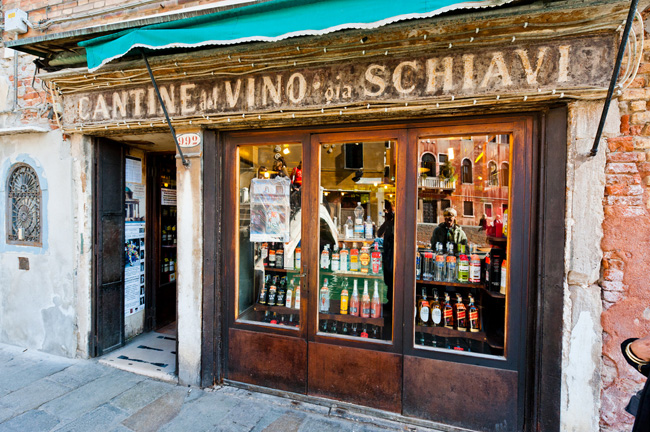 What: The Veneto region of Italy boast the highest number of D.O.C. wines in Italy, so it shouldn't really be a problem of choosing a good bottle, but rather which one to choose. Start your evening off with some Prosecco – Veneto's bubbly and light specialty and accompany your dinner with an Amarone – the deep, dry red, literally translating to 'the great bitter'. But, while your enjoying your appetizer, don't pass up the chance to try a few glasses of ombra which literally translates to 'shadow' but refers to the local (historically working class) wines served alongside Cicchetti.
Venetian advice: If you want to sample some of our best wines of the region (which you should), head to Vino Vero or Estro which boasts over 700 bottles of super rare and unique vintages of the region.
#6 Stay Like A Movie Star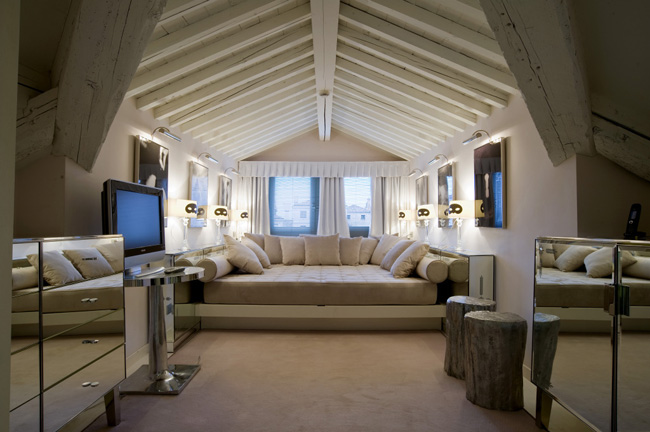 What: Keep it chic at PallazinaG which has been the go-to crash-pad for movie stars, models and Luxe Nomads for years. Designed by Philippe Starck and adorably tucked in to the Grand Canal's frontage, the 16-room boutique hotel mixes centuries of history with ultra-modern styling. Add a Krug Champagne bar, rooftop patio that looks across all of Venice, and the Johnny Depp suite – where he stayed for over 3 months (pre-Amber Heard dramatics) – and you should be sold.
Venetian Advice: Invite me!
Time to learn some Italian.
Image Credits: Main, 1, 3, 4, 5, 6