Happy New Year, Thailand! While Bali just celebrated their New Year, called Nyepi, with a day of silence, Thailand likes to make a splash. The festival takes place from April 13 to 15 all across Thailand but especially around Samui, Phuket and Bangkok. More than just a giant water fight street party, it's a way of cleansing the body and soul for a fresh start to the year ahead.
If you're partaking in the fun, we have a few quick tips before moving on to getting your stay sorted:
Wear something coloured. Skip the white clothing for obvious reasons, and don't forget to pack flip flops!
Withdraw enough cash, because most banks will be closed during the holiday season.
Keep everything waterproof, or leave them in your villa's safe. You'll want to take pictures so remember to bring along a waterproof plastic bag for your phone and keys.
Choose your (safe) weapon. Water guns are hugely popular during Songkran so you won't have trouble buying one, but the streets will also be lined with big buckets of water.
Keep a watchful eye out! Pickpockets can still be found in the crowds.
Be respectful of who you squirt with your watergun. Monks are highly respected and you should be extra careful not to get them wet by accident.
Where to stay?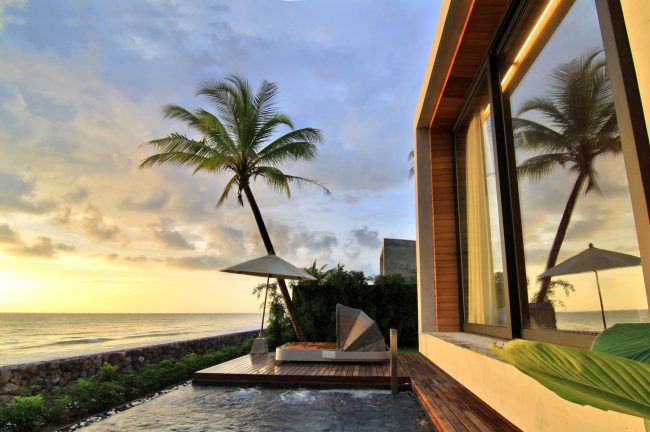 The best part! There are amazing villas all over Thailand and honestly, it's tough picking just one! Read our team reviews of villas we've stayed at around Thailand to get started. We can't pick a favourite, but we do like to make lists of the best ones. Take a look at these villa guides to help you book the perfect villa for you:
Bookmark these family villas in Koh Samui for your annual getaway
Thailand villas with private bars (and a club)