Luxury hotels and Asia are inseparable without throwing Bill Bensley's name in to the hat. The Harvard-educated, California-raised landscape architect – who then further pursued architecture – epitomizes luxe, tropical-escapism for the Asian traveller. To enter his world is to enter a fantasy, and one that goes beyond the design of a building or a garden; from the uniforms to the napkin rings, every detail is encapsulated within the Bangkok based designer's oeuvre. Here are a few of our faves: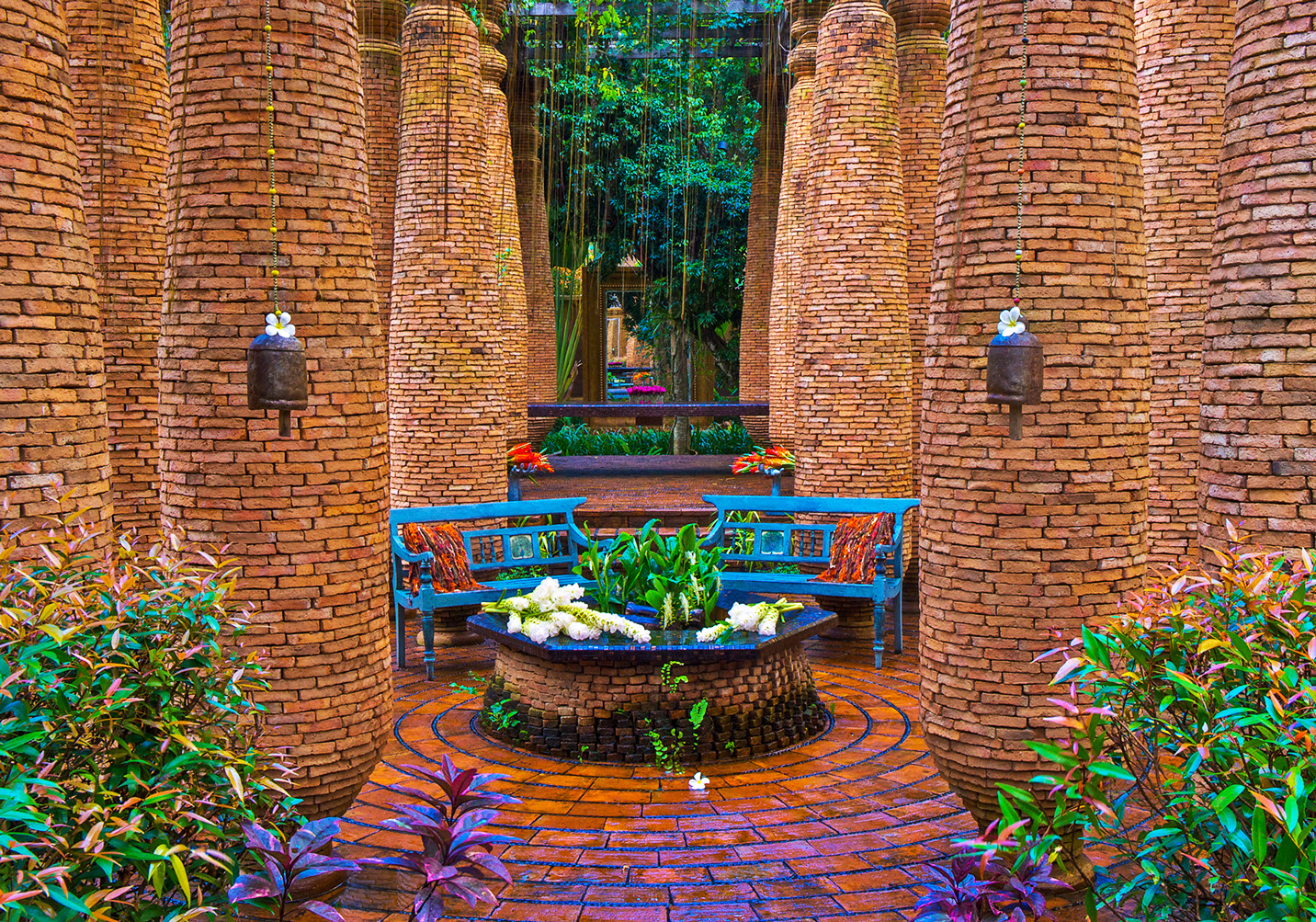 Where: Chiang Mai 
What: If you're heading up to Chiang Mai you'll have a difficult time finding a more exclusive (or luxurious) abode than Howie's. With only 4 rooms, the property is rented out exclusively to one party at a time (whether you want all four or just one) and is, in our opinion, one of Mr. Bensley's finest integrations of landscape design, architecture and exotic and plush interiors. We challenge you to not feel a little Anna-and-the-King on a misty morning stroll through the gardens, where the Thailand of yesteryear is more than palpable.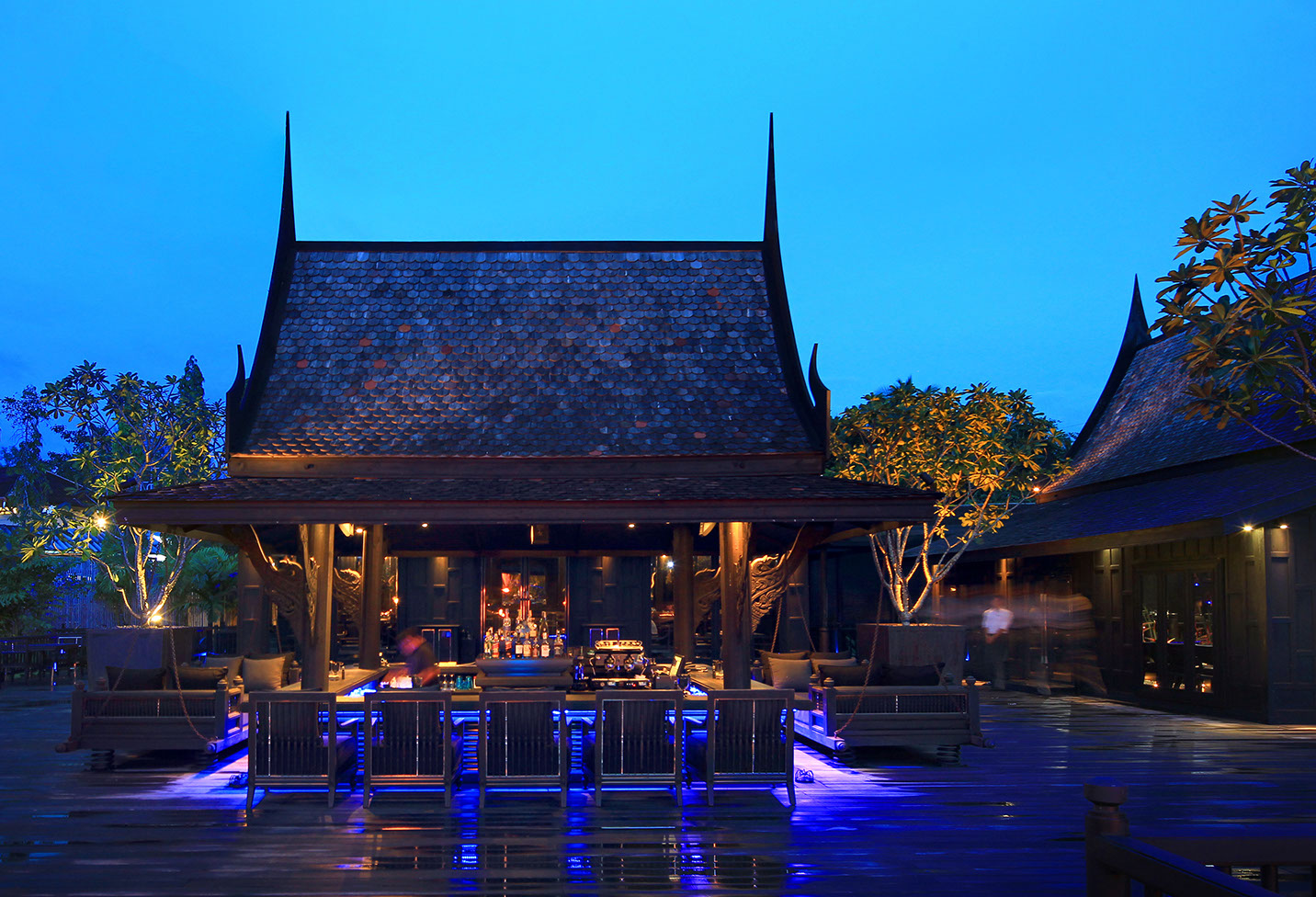 Where: Phuket
What: While a slick designer villa on the cliffs facing the Andaman is fine and all, it's nice to know that one resort tips a nod to Phuket's history as a tin mining town for design inspiration. Industrial chic, dark and moody, the Indigo Pearl acts as the bad boy counterpart to the designer daintiness that dots the rest of the peninsula. With a whiskey bar, super cool Coqoon spa and great Northern (although not too Northern) location in Nai Yang, this one's got our name all over it.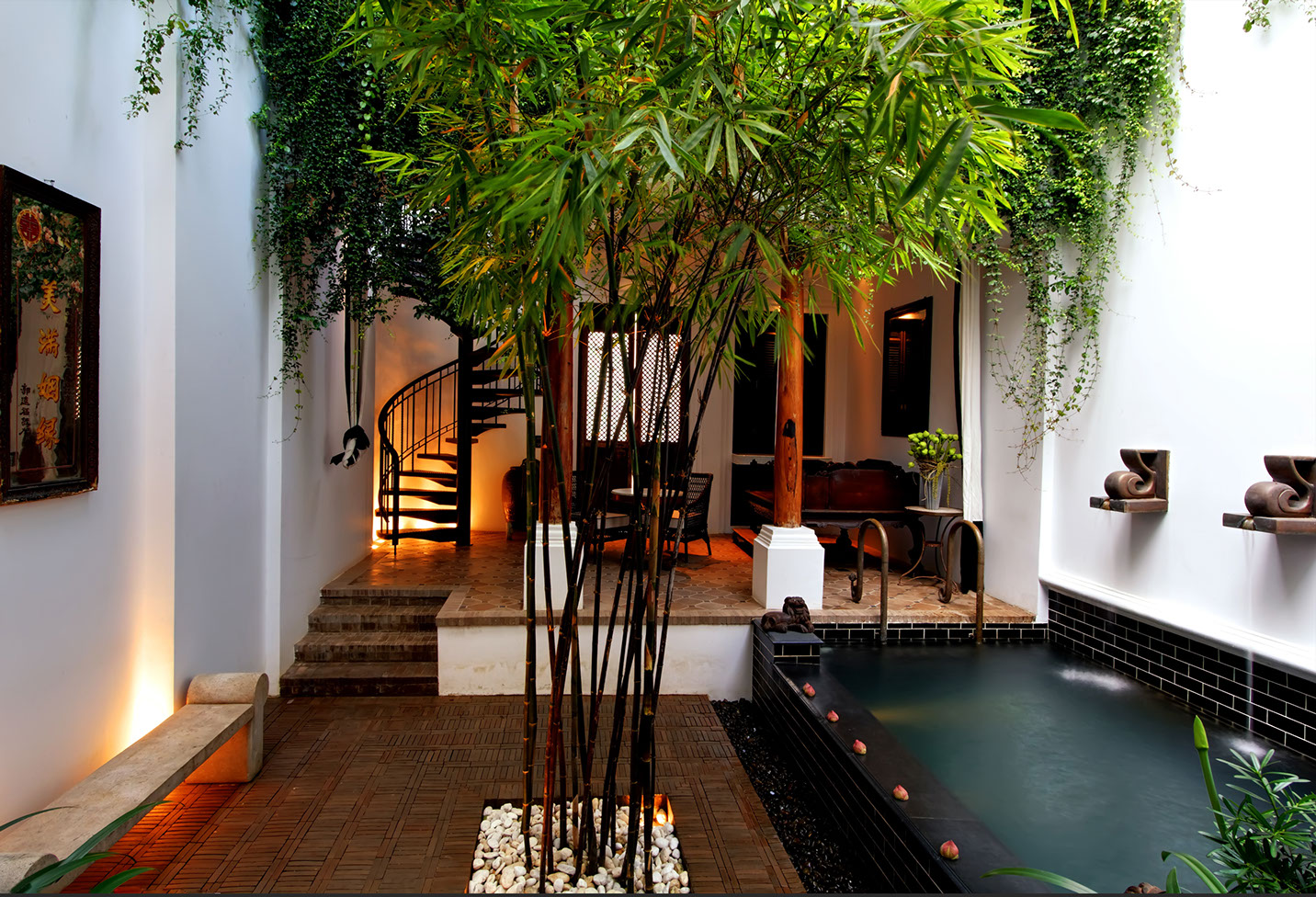 Where: Bangkok
What: We can't really say anything more than if you're in Bangkok, you should be at The Siam. With eclectic design, 3 acres of Chao Praya river frontage (with complimentary river shuttle and lap pool on the river's bank) and integration with Jim Thomson's Connie's Cottage – which saw the likes of Charlie Chaplin, Noel Coward and Somerset Maugham's presence within its hallowed walls – the totally modern hotel is in a class of its own. If you've booked another Bangkok retreat (which you shouldn't) even a drink at the Deco Bar is an experience of snappy, old-world design (and good drinks).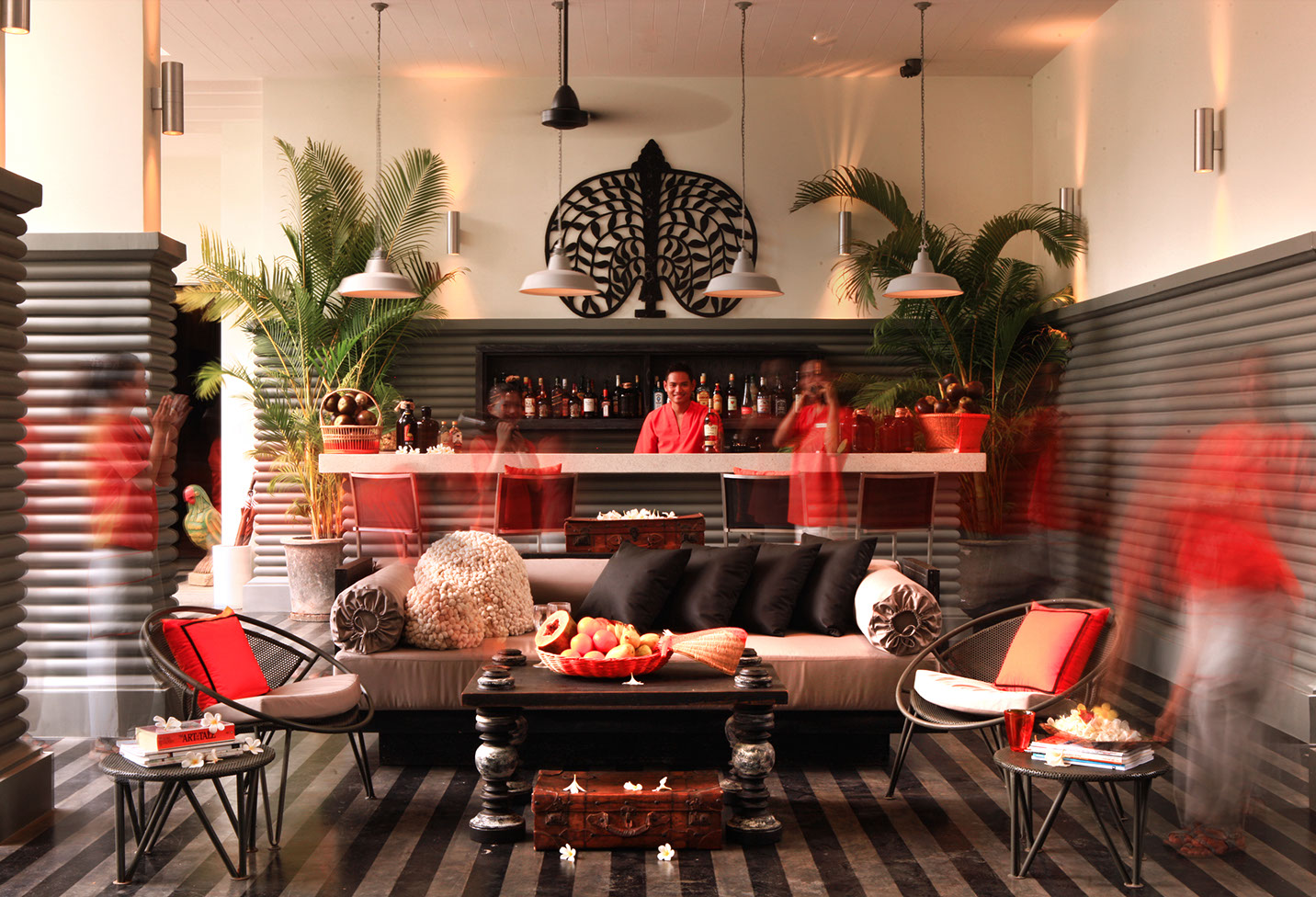 Where: Siem Reap
What: Taking the top spot in the Condé Nast's '15 Best Hotels in South East Asia' this year, Shinta Mani goes beyond your everyday Angkorian adventure. While The Resort is a relaxed and classy affair, the 39 room The Club in the leafy French Quarter of town has our tongues wagging. Black, white and grey dominate the spaces and provide a stark contrast to the tropical foliage and buddhist crimsons that many other resorts try to emphasize, plus a percentage of all guests room rates are put towards the Shinta Mani Foundation – a charity which helps boost those less fortunate in the country.
#5 The St. Regis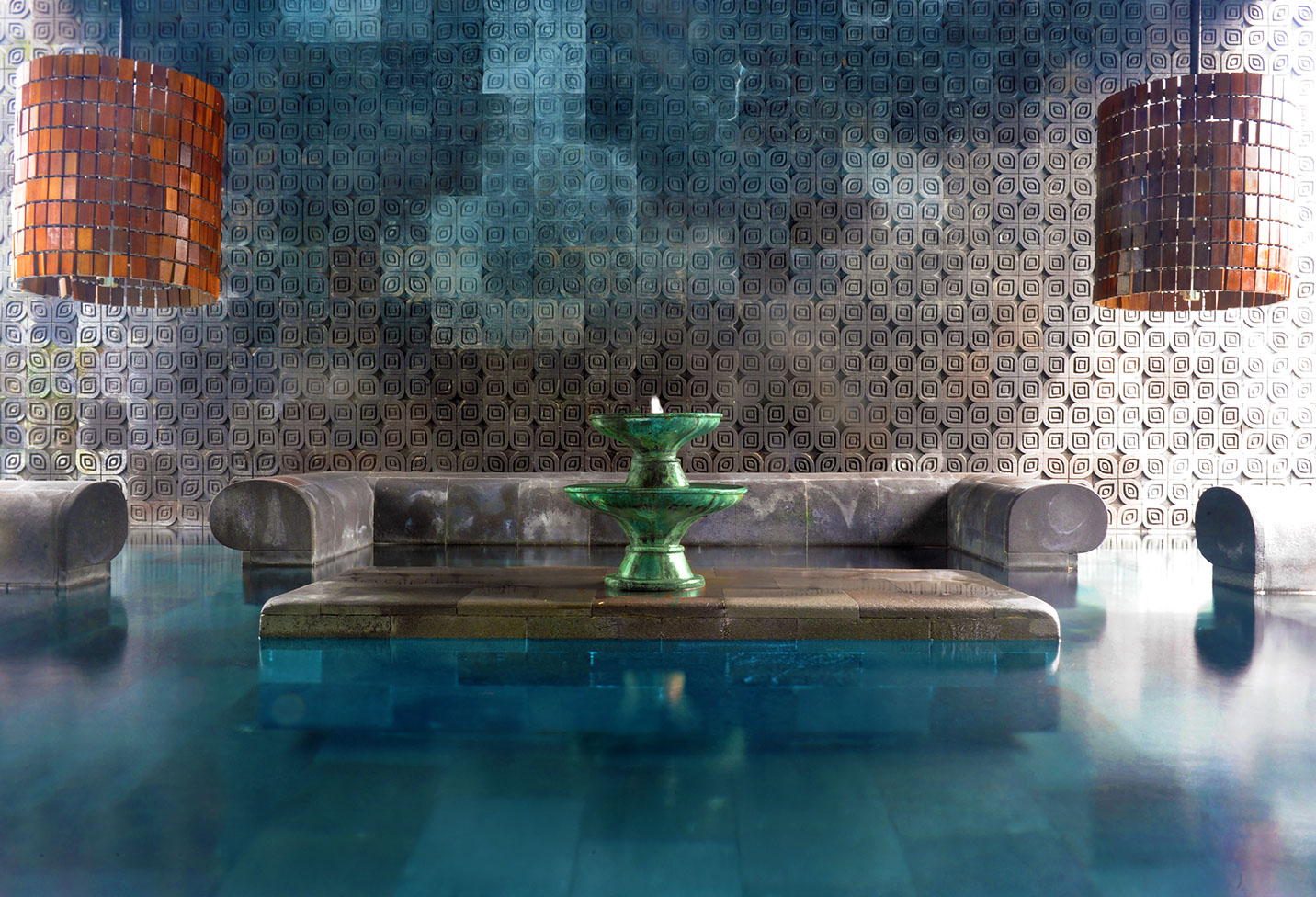 Where: Bali
What: This one's all about the gardens – and pools – and pool gardens. With over 150 unique art pieces that are scattered around the property, the St. Regis Bali is definitely a resort where the last thing you want to do is spend your time in bed (there are other places for that). Bensley shows the world why his landscape architecture is in world demand, and the mixture of eclectic pieces, pavilion like spaces, and tropical follies makes for a sensorial experience around every corner palm tree.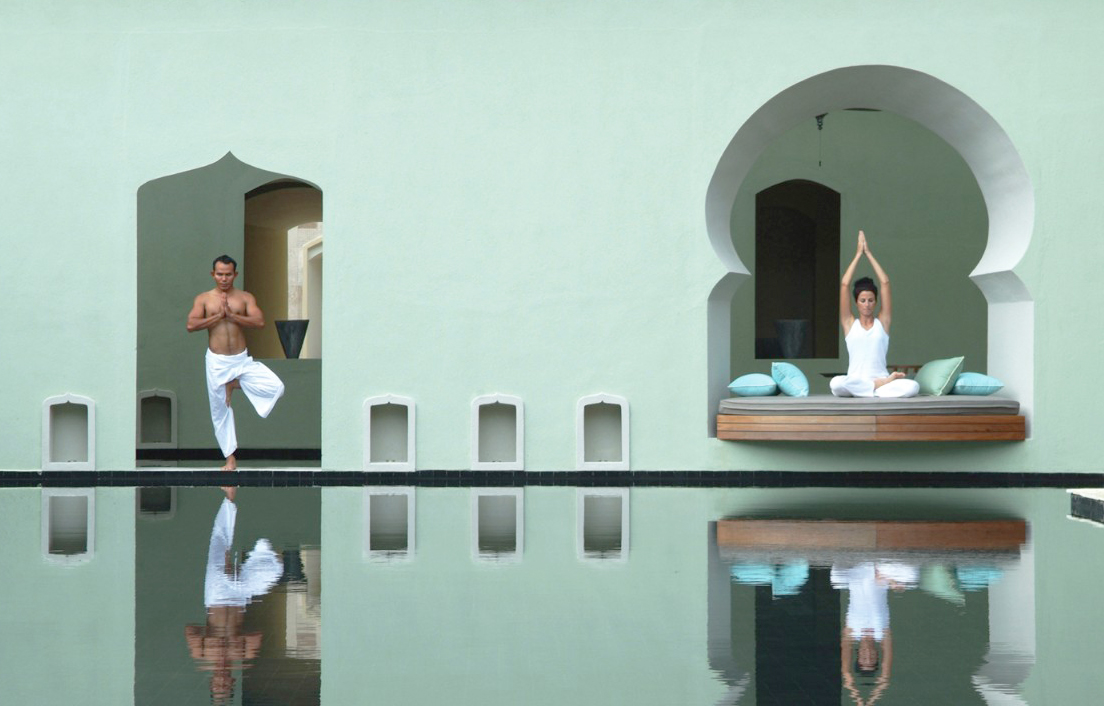 Where: Langkawi
What: Again focusing on the gardens and landscaping, Bensley provides an exotic escape from the standard Langkawi manicured property. Heavy in stone, marble and wood, the lush beachfront garden plays with arabesque and mayan elements, no doubt influenced by the designer's extensive worldly travels. Our nomad tip: a yoga session at the Geospa, whether it be by paddleboard, sunrise or moonlight.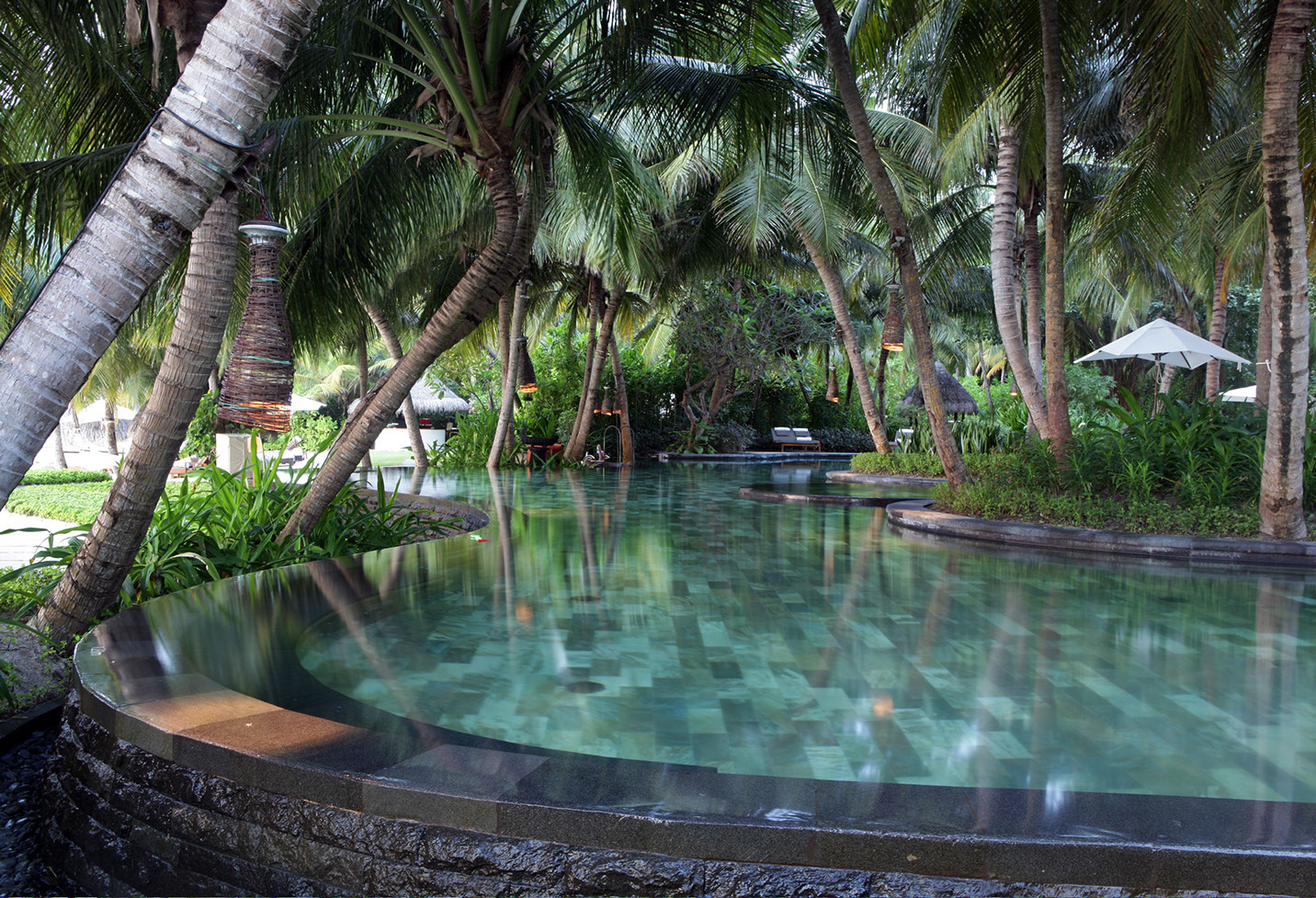 Where: Maldives
What: On top of the water dining, the water bungalows, a swimming pool that juts out over the water, this 128-bungalow resort on one of the largest islands in the North Male Atoll has collected numerous awards for its stunning design and ESPA spa. With 32 over-the-water villas, and the remaining 96 set beachfront yet surrounded by jungle, the design (again) takes cues from all over Asia mixing and matching coconut shell, sea grass, silk, rattan, teak, mahogany, terrazzo and thatch. This one's classy, tropical, yet homey, and with extra large villas in comparison to other Maldivian resorts makes for the perfect family trip.
With upcoming projects in Laos, Bhutan, Cambodia, China, Vietnam and St. Kitts, you'd be hard pressed to find an exotic locale that doesn't have a Bensley stamp on it, and that's just the resorts; Bill Bensley has a number of private residences under his belt including the King of Malaysia. Not bad.
See…Them…All