Let's cut to the chase: The Speakeasy thing isn't going away – at least not this year. And, while it is more and more difficult to just pop-round-the-pub and grab a pint without having a Negroni Sbagliato or 'signature' Manhattan thrust upon you, the proliferation of the speakeasy means newcomers are getting more and more creative…and that Clyde, is a good thing. Check these ones out:
#1 Foxglove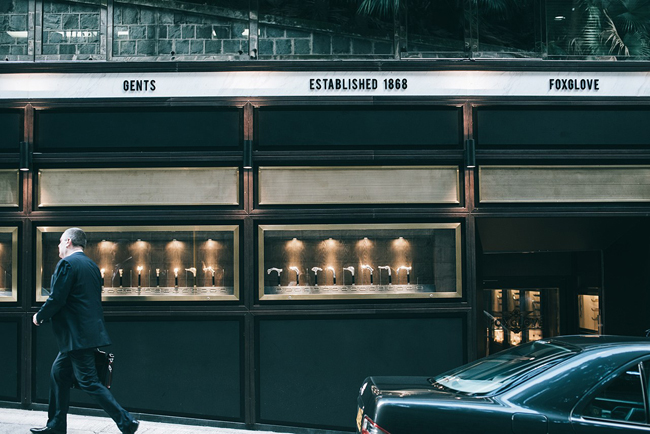 Where: Hong Kong
What: Dapper up, this super swank watering hole takes a page from the Kingsman's Secret Service, with an entrance through the backdoor of equally debonaire, psuedo-umbrella shop; Fox Shop. There's a definite cabin (as in train or airplane, not woods) vibe to the place, so it's pretty obvious we're big fans from the get-go. One cocktail here should leave you pondering why all of life's journeys aren't as slick as these interiors.
#2 Havana Social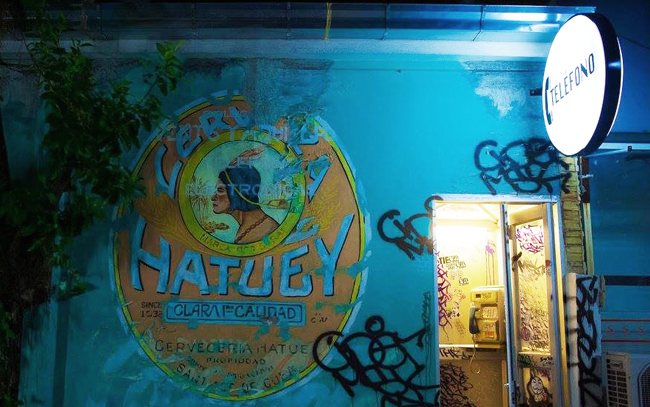 Where: Bangkok
What: Look for the telephone booth on Sukhumvit Soi 11 marked 'Telefono', then use your mobile to receive the night's entry code.  Moving a few decades up from the usual prohibition-era speakeasy and migrating it on down to Cuba, this 1940's-50's styled joint is the current hot-spot to get your fill of rum and coca-cola while enjoying that tropical Cuban beat you can't help but love.
#3 Speak Low
Where: Shanghai
What: Head to the street-fronted bartending equipment shop at 579 Fuxing Zhong Lu and slide open a book shelf at the back to enter the world of Shingo Gokan – one of Shanghai's most talented barmen. If the main ante-room upstairs isn't enough to impress, seek out the world map and press a certain city (take one guess) to reveal another staircase to the second, more intimate, inner chamber. Splurge? Access the VIP lounge behind the "Employees Only" sign. This labyrinth of fun is a stylish and a truly, well-executed joint.
#4 Hemingway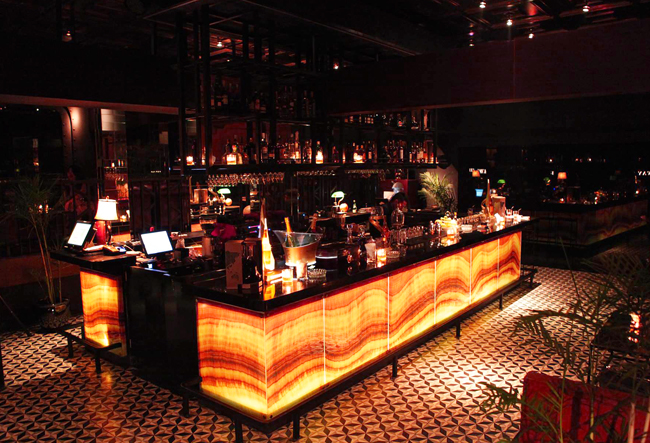 Where: Jakarta
What: Down in the Big Durian, this speakeasy beat Foxglove to the Kingsman's-Secret-Service-door punch. Taking a few style cues from Adolf Loos' Viennese American Bar, it does fall a bit short when compared with either, but being the first is something to be commended for. Enter this one off the super-hot-right-now Senopati street through the back of the Kingsman tailor shop.
#5 28 Hong Kong Street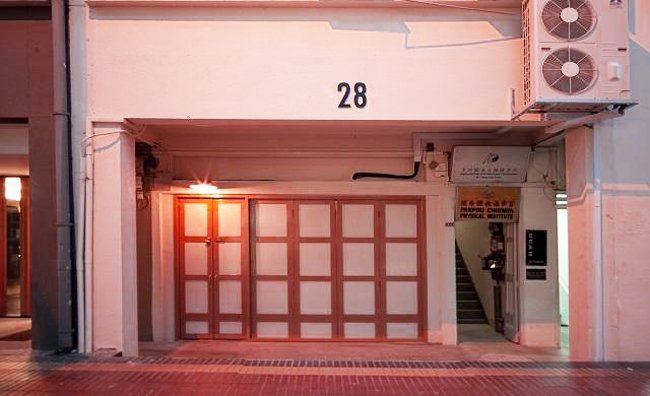 Where: Singapore
What: Unassuming from its classic Singapore shophouse frontage, some truly debaucherous nights can be found behind the thick curtains that welcome in-the-know punters just behind Clark Quay. Private room cocktailing occurs in 'The Office', so there's really no excuse if your boss checks up on you. "Working late…still in the office". You know the drill.