Sustainable, strong and (when done right) super sexy, these bamboo bad-boys should leave you with some serious arboreal #wanderlust.
#1 Kapal Bambu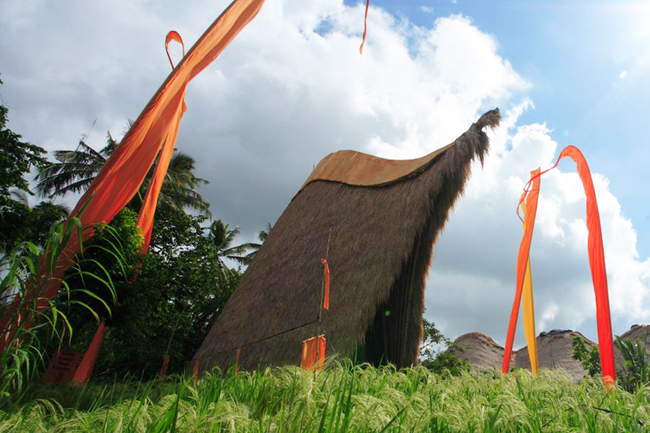 What: If you don't know the name John Hardy you should. Having first arrived on the island in the 70's, forty years later the Hardy family is a major force, with patriarch John and his metal-working artisans churning out some of the most exquisite silver and rare-gemstone jewelry. But, don't take our word for it, 'it-girl' Cara Delevingne is a huge fan and face of many a recent campaign. While visiting the workshop is by appointment only, it can easily be arranged with one day's notice and includes a workshop tour and communal lunch served local-style on a huge banana leaf.
#2 Wind and Water Bar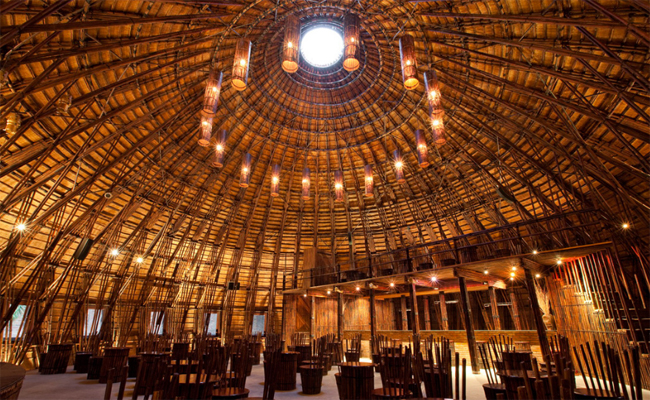 Where: Binhduong, Vietnam
What: Located in the middle of an artificial lake, the Wind and Water Bar put the Vietnamese architectural firm Vo Trong Ngiah on the international map. Reaching ten metres in height and with a span of fifteen, the bamboo dome utilizes modern engineering technology yet references renaissance construction. The Wind and Water Bar has won numerous awards for its design, and for those who want to check it out in person, it's a relatively easy day trip from Ho Chi Min – just tell your driver to take you to Thu Dau Mot.
#3 Dugong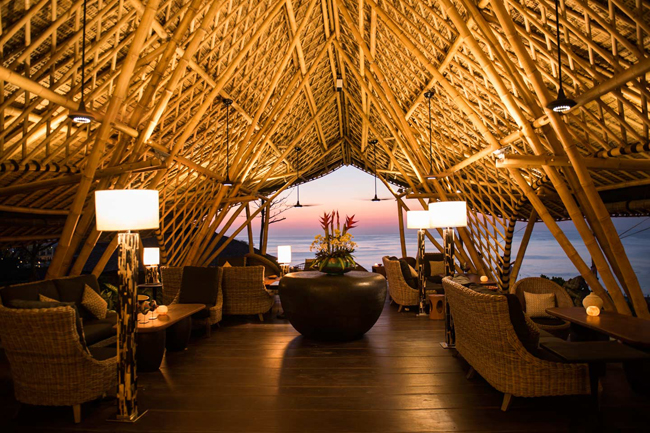 Where: Padang Padang, Bali
What: If you're wanting to wow someone on their first trip to Bali (or wow yourself being a seasoned Bali beach-bum) the brand spankin' new Suarga does bamboo (and food and cocktails at Dugong) beyond beautifully. A beach typically known for its breaks, Suarga at Padang Padang aims to capture that 'rough luxury traveler', which should mean salty beach hair encouraged. Book a sunset table at the lounge and relax cliff-top being sure not to miss the signature soy tuna with daikon and ginger flower.
#4 Chalachol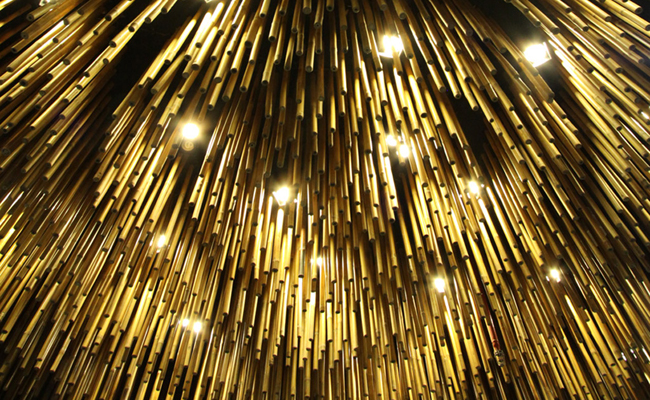 Where: Bangkok
What: Lie back and enjoy the view while gettin' your hair did at the Chalchol Hair Studio Terminal21 Asoke. Designed by NKDW, the relatively young Thai firm helmed by Nattapon Klinsuwan, creates a cave-like atmosphere of stalactites with thousands of bamboo rods hanging from the ceiling. Similar to Aesop's use of design as a selling point, the Chalchol chain has employed many different Thai architects to give their salons a cutting-edge yet unique atmosphere.
Read Also: Gotta Catch 'em All – Aesop Shops that is.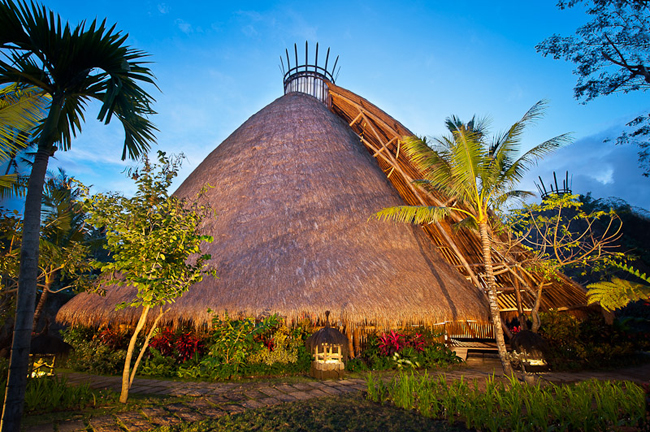 Where: Bali 
What: A longtime favorite of wanderluxers, Fivelements should be your go-to for everything holistic and detox. With highly personalised programs of healing therapies, beauty rituals, and diets the resort focuses on tuning out and getting re-centred. Meditation, Yoga, Somatic Therapy, Aikido, Dance, Vibrational Healing Music, and that good old colonic for body detoxification are just some of the options available, and reading about it barely scratches the surface of what this haven is all about. Oh and the bamboo isn't so bad either.
#6 Hay Hay Restaurant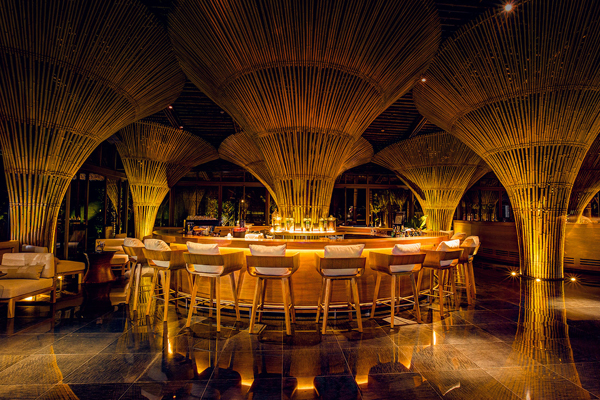 What: Another one by Voh Trong Nghia, Hay Hay Restaurant is part of the Naman Retreat located 16 km outside Da Nang. With several different bamboo-heavy areas, you shouldn't have a problem picking out the best table (hint: it's not at the bar). Naman is another wellness retreat designed to provide physical and mental treatment for guests with a focus on being 'at one' with the natural surroundings; Not a difficult thing to do when you have a design like this.
Read Also: Insider Vietnam: 5 Underrated Gems You Need To Know
Image Credits: Main, 1, 2, 3, 4, 5, 6