Like your Mad Libs? Having a bit of the Wimbledon woes? All this recent football and tennis has got us a little stadium crazy so we thought we'd round-up some of the ________ . What would you fill in? And where would you travel to see a game?
#1 Most Iconic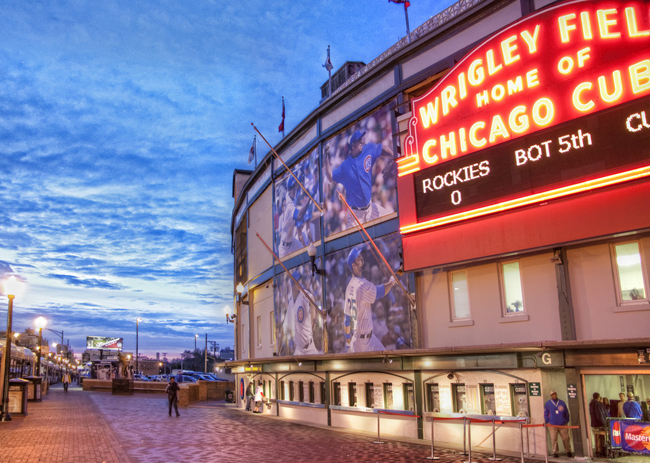 Where: Chicago 
What: Probably most famous for its ivy-covered outfield brick walls, a game at Wrigley Field is a must if you find yourself visiting 'the windy city'. From the classic art-deco main-entry marquee, to being one of only 2 stadiums remaining which still uses a hand-turned scoreboard (the other being Fenway Park), the 1914 built stadium has seen its fair share of iconic sports memories – although mostly unpleasant ones – as the Cubs have yet to win a world series inside. Goooooo Cubs!
#2 Largest Floating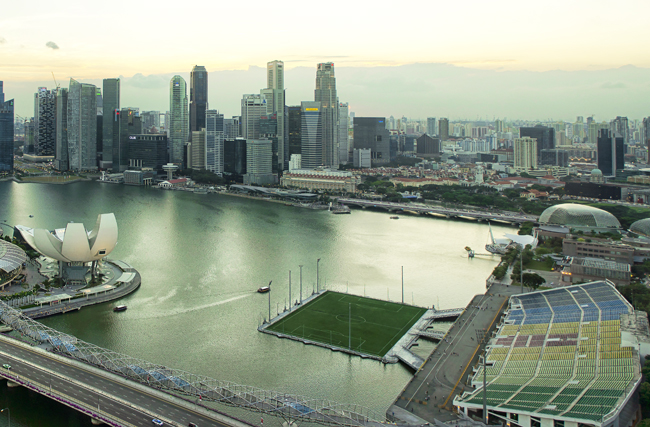 Where: Singapore
What: Initially constructed as a temporary sports/events arena while the Singapore National Stadium was under construction, The Float at Marina Bay is still kicking around despite its replacement opening in 2014. The 'largest floating stadium in the world' has an unclear fate, but if you can catch a football match here, don't pass it up…you may be one of the lucky few before it gets dismantled.
#3 Biggest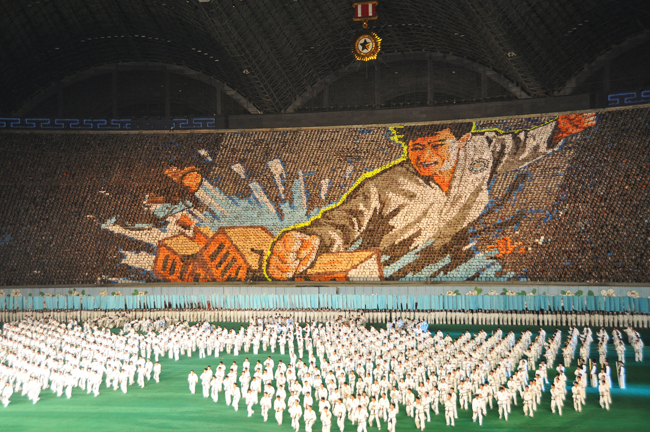 Where: Pyongang, North Korea
What: Leave it to Dr. Evil Kim Jong Il and a totalitarian regime to construct the largest capacity stadium in the world. Fitting over 150,000 supporters, the Rungrado May Day Stadium is the perfect venue to rally your supporters and engage in some nationalistic pride. While football matches do occur here, if you find yourself hopping on a plane to North Korea, it is the Mass Games or Arirang which pays tribute to the country's founding and current leaders through a grandiose display of dance, theatre, and gymnastics that shouldn't be missed.
#4 Most Elegant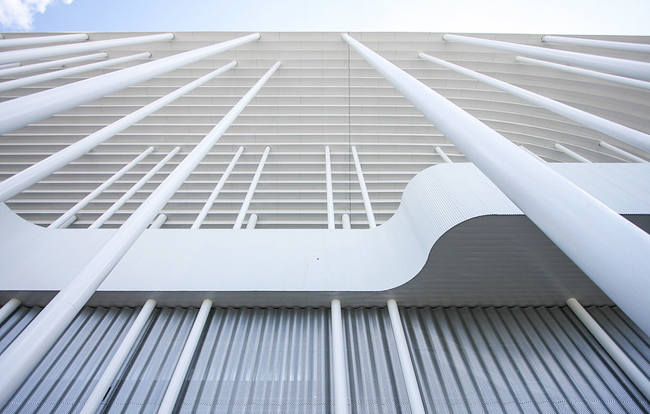 Where: Bordeaux, France
What: Completed just in time for this year's Eurocup, the Stade de Bordeaux saw Germany knock out Italy in the quater-finals. Designed by Herzog and de Meuron, the duo are no strangers to iconic stadiums having both the 'bird's nest' in Beijing and the Allianz Arena in Munich under their belt. For Bordeaux a forest of slender white 'trees' holds up the roof canopy, while the entire structure is painted a purist white letting fans provide the colours.
#5 Highest Altitude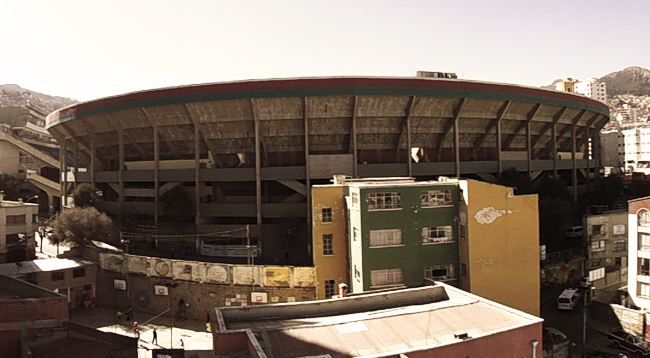 Where: La Paz, Bolivia
What: Named after the 31st president of Bolivia, the Estadio Hernando Siles sits at an altitude of 3,637 metres (11,932 feet) above sea level. Controversially, in May of 2007 FIFA introduced a ban on all World Cup qualifying matches at more than 2,500 metres (8,200 ft) citing an unfair advantage for home teams as visiting teams often didn't have time to acclimatize – leaving Bolivia, Ecuador, and Colombia unable to host World Cup qualifiers in their own cities. After much protest, in 2008 the ban was overturned but visiting teams were required to to arrive one week before games above 2,500 metres (8,200 ft) and two weeks for matches higher than 3,000 metres (9,800 ft). To put a little perspective on the Bolivian advantage, in World Cup Qualifying games between 2006 and 2014 Bolivia had ten home wins and eight home draws while away – only two draws and no wins.
#6 Most Yonic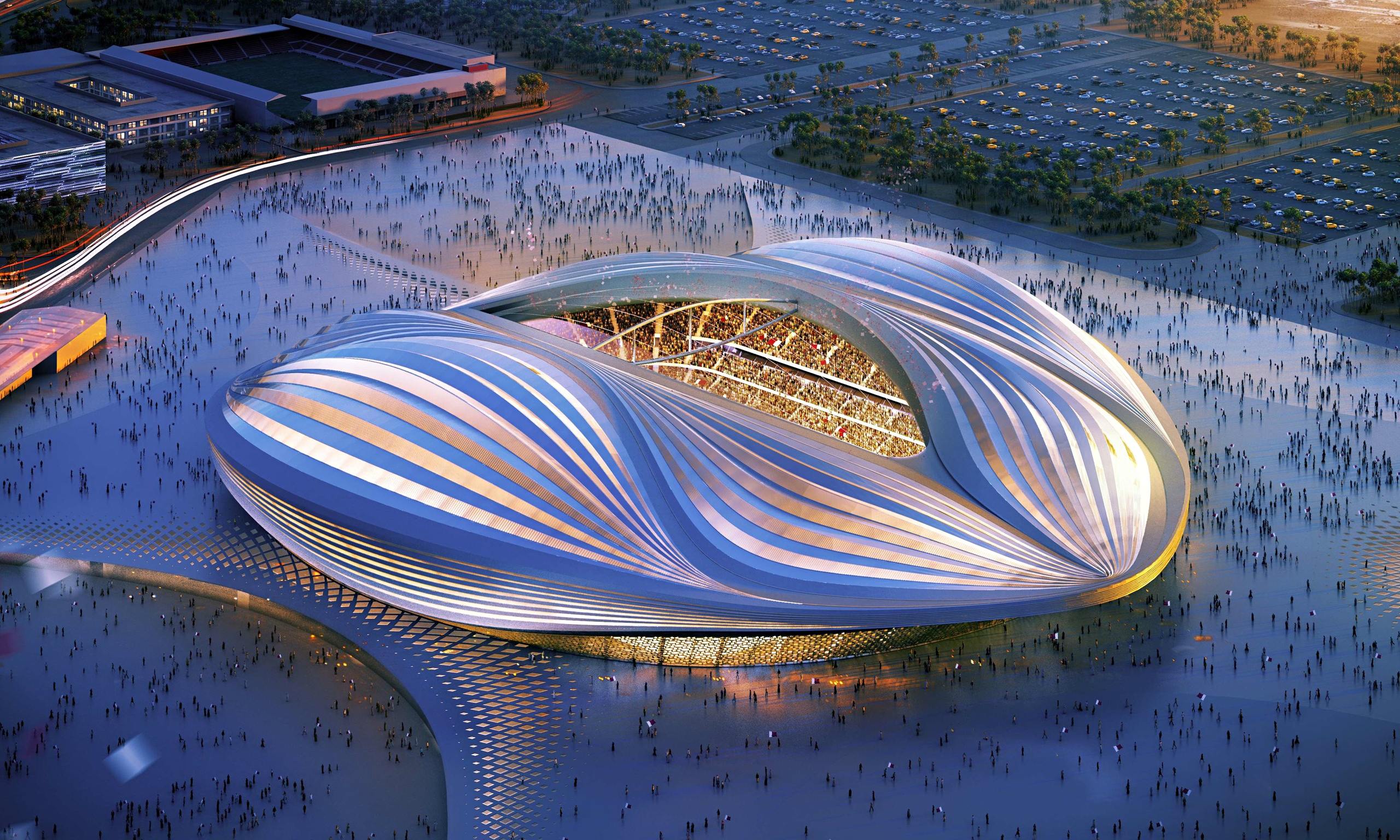 Where: Qatar
What: The form of the Al-Wakrah stadium has caused quite the stir in the design community, and although the late architect Zaha Hadid has denied any similarity or reference to female anatomy, one can't help but wonder. In the male dominated field of architecture (which is pretty phallic-centric in the unending competition of building the tallest skyscraper) perhaps it will remain as her last great laugh. You'll have to wait until the 2020 World Cup to see it in person though.
#7 Greenest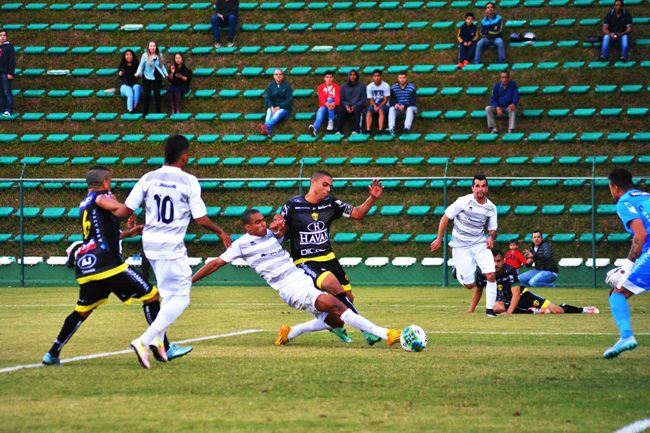 Where: Curitiba, Brazil
What: Often referred to as the eco-estadio, the 6000 seat Estadio Janguito Malucelli was constructed in 2007 and was the first green stadium to be built in Brazil. Spectator bleachers are formed from terraced earth mounds, wood throughout the stadium (including the player's benches) is recycled, and the iron is repurposed from disabled railway sleepers. Most unique however, and antithetical to typical stadium construction, is that the entire stadium was built without the use of concrete.
#8 Weirdest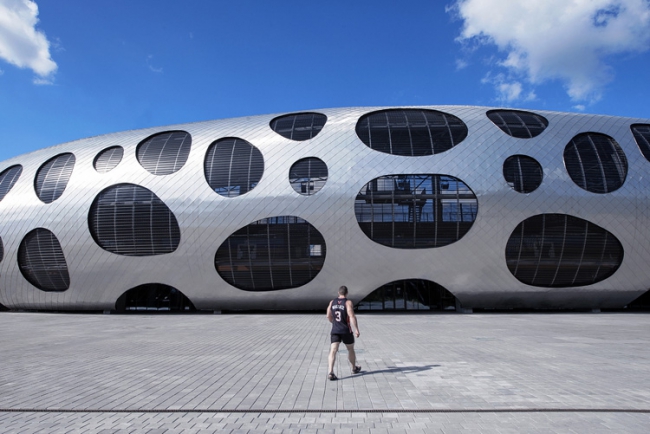 Where: Borisov, Belarus
What: This 13,000 seater designed by Slovenian firm OFIS Arhitekti is the home of Belarusian football club FC BATE Borisov since 2012. Designed to mimic living cells and with a curvilinear shape that supposedly amplifies fans cheers, the Football Stadium FC Bate Borisov is definitely…er…different.
#9 Most Colourful

Where: Aveiro, Portugal
What: Designed for the UEFA Euro 2004 by Portuguese architect Tomás Taveira, the Estádio Municipal de Aveiro Stadium is a post-modernist collage of shapes and colours. Perhaps the success of Gehry's Guggenheim in Bilbao rubbed off on the Portuguese, perhaps not, if you like your stadiums multi-coloured and multi-shaped don't miss a chance to catch Sport Clube Beira-Mar who call it home turf.
#10 Most Scenic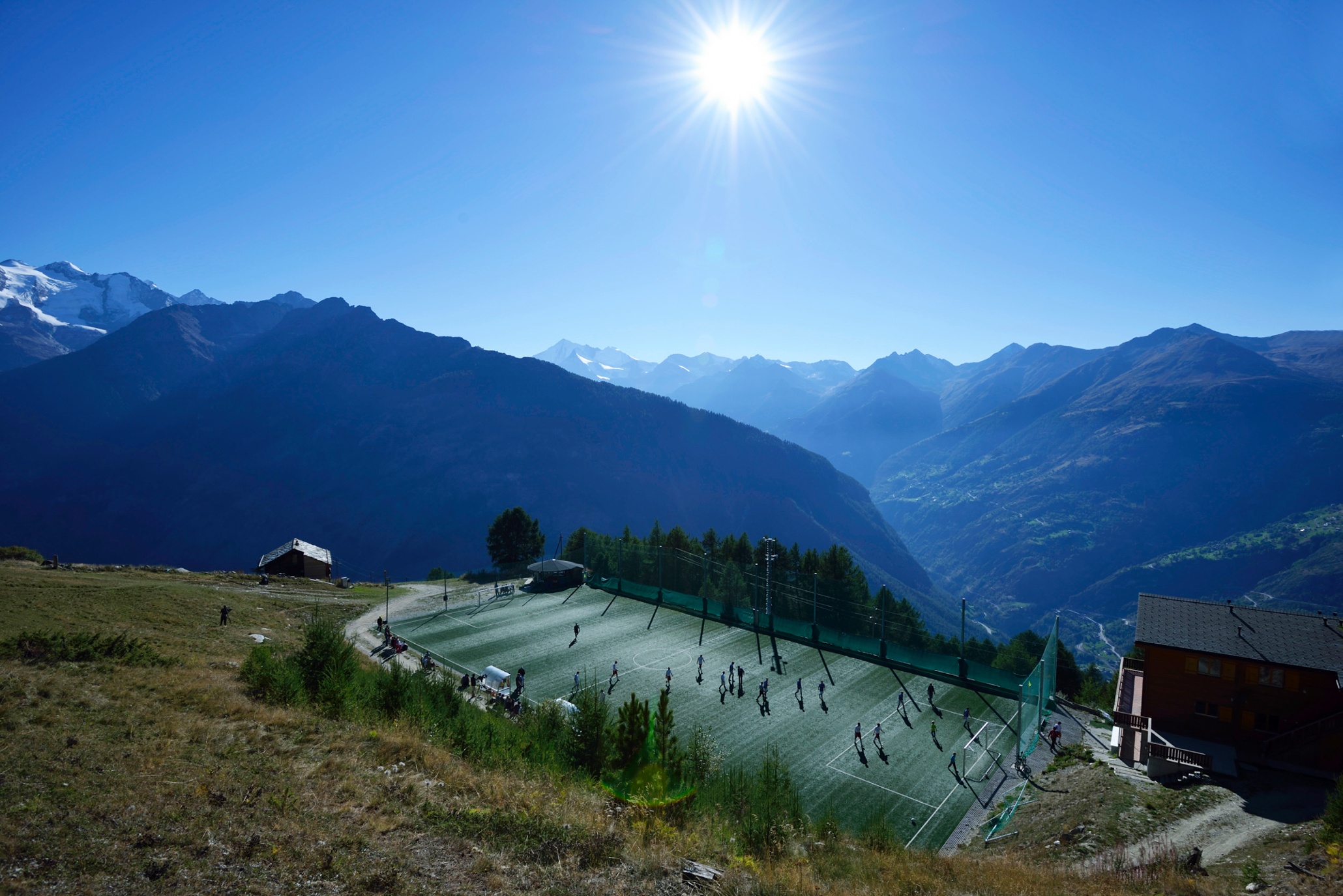 Where: Gspon, Switzerland
What: The Ottmar Hitzfeld Stadium (stadium is stretching it a bit) is the highest pitch in Europe at 2,000 meters (6,561 feet) above sea level and can be accessed from the more well known Zermatt resort town. While the air may be thinner, the views are pretty sweet, and a game here should definitely take your breath away.