We don't need another reason to love the Six Senses Hotels Resorts Spas, but apparently they are intent on giving us another one. While their world-famous spas have been winning awards around the world for unbelievable service and unique treatments, it's really wellness and detox that's on their agenda. Nowhere is this more evident than in Six Senses Yao Noi, Thailand. We sat down with Head Yogi Dorelal Singh Thakur for a quick chat.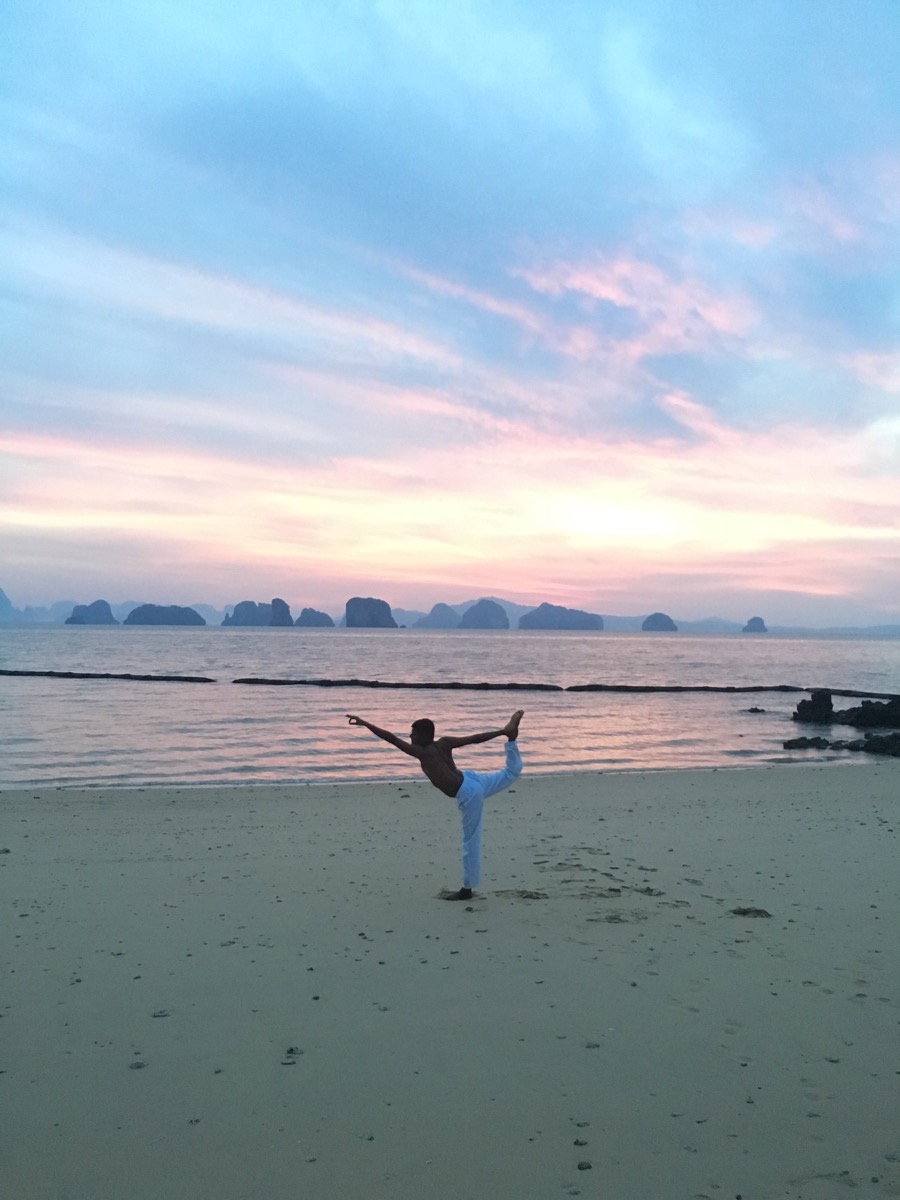 Q: The holiday season was over two months ago, can we still detox anyway?
A: Sure you can, but whether you've overdone it over the holidays or not, our programs at Six Senses are all about creating long-term day-to-day wellness practices, so I'd probably not recommend that you don't re-tox too much!
Q: Uh-oh, sounds serious. Ok, say we need to detox, what does the wellness program at Yao Nai entail?
A: Like other Six Senses around the world, our wellness programs focus on yoga practices, spa treatments, as well as diet. At Yao Noi though, we specialise in three programs, which include Discover Yoga, Yogic Detox and Yogic Sleep programs which range from 3 to 14 nights.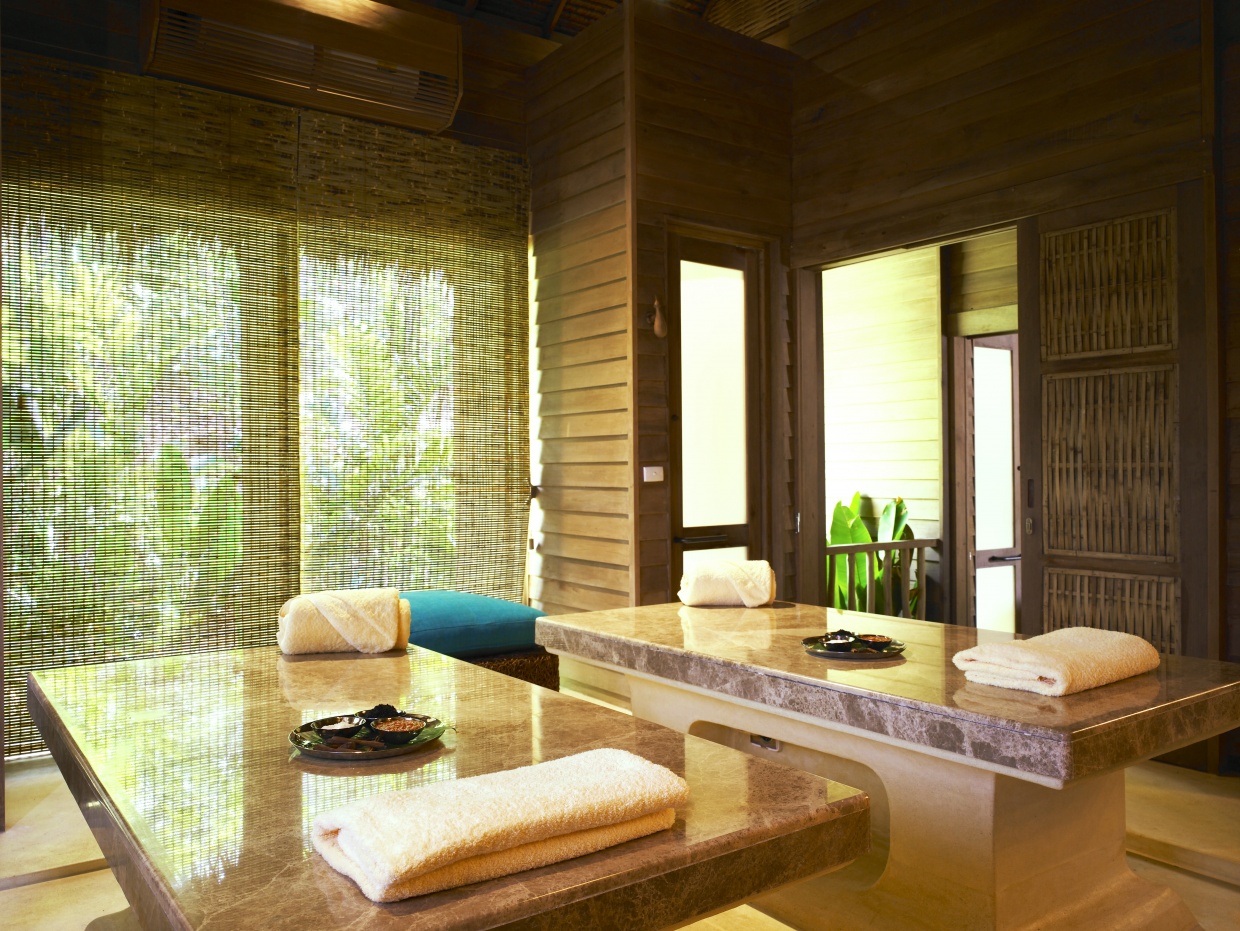 Q: Yogic Sleep? That sounds interesting. Does this mean we'll get good sleep?
A: It's more of a practice on how to relax deeply, which in turn leads to better rest. We don't actually teach you how to sleep! It's the practice of Yoga Nidra – which is a state of consciousness between waking and sleeping, where the body is completely relaxed.
Q: So you won't sing us to sleep then?
A: No, once a guest has signed up for our Yogic Sleep program, we'll arrange a consultation where we tailor the program according to the guest. We'll have our first yoga practice (60-minutes in the privacy of your own villa), your relevant spa and wellness treatments (depending on the duration of your program, you'll get a selection of personal training, holistic massage, oriental massage, prayanama session, foot acupressure, reiki or shirodara and a signature facial!), then arrange a 60-minute yoga nidra session. After your entire program is completed, we'll sit down for a post-consultation and how you can go forward to practice what you've learnt.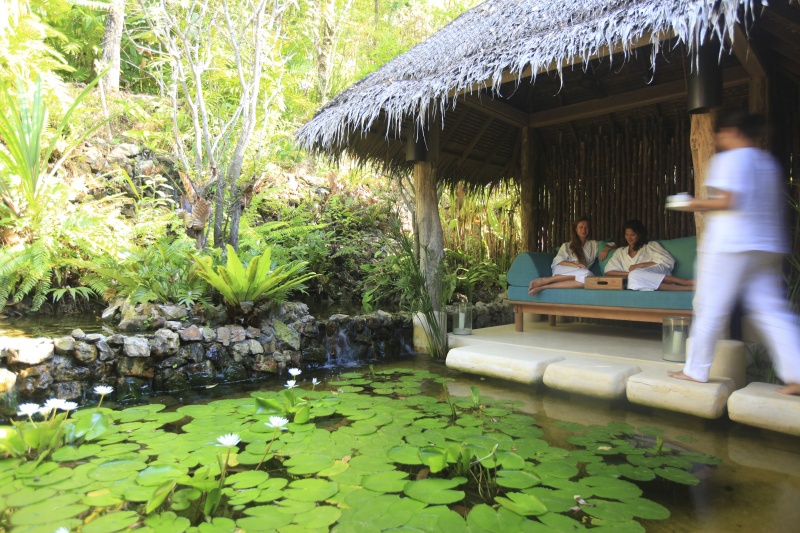 Q: Sounds like a pampering blast! What's your most popular program?
A: Guests are very inspired by our Yogic Detox Program. We run a 5 to 14-night program inclusive of personalised yoga, prayanama, guided meditation, cleanse, detox massages, detox scrub, body wraps, and signature facials, but usually a 7-night program is good enough. We get guests who come in especially for this program, but also in-house guests who are curious and want to make a lifestyle change.
Q: What's the most detoxifying part of the program?
A: We have what we call a yoga intestinal cleanse – a 75-minute session which involves the guest ingesting a drink made out of luke-warm water, salt and lime juice – an anti-acid agent that helps maintain the body's alkaline level since most toxins are acidic. It's like a colonic cleansing but without medication. Once you've drunk this, we start with five different yogic practices, in which we use bending and lateral stretches to push the water through the body, as well as to gently scrub the digestive organs internally. Of course we work in tandem with diet, so while our program prices don't include food, Six Senses has an entire menu dedicated to keeping a wellness diet.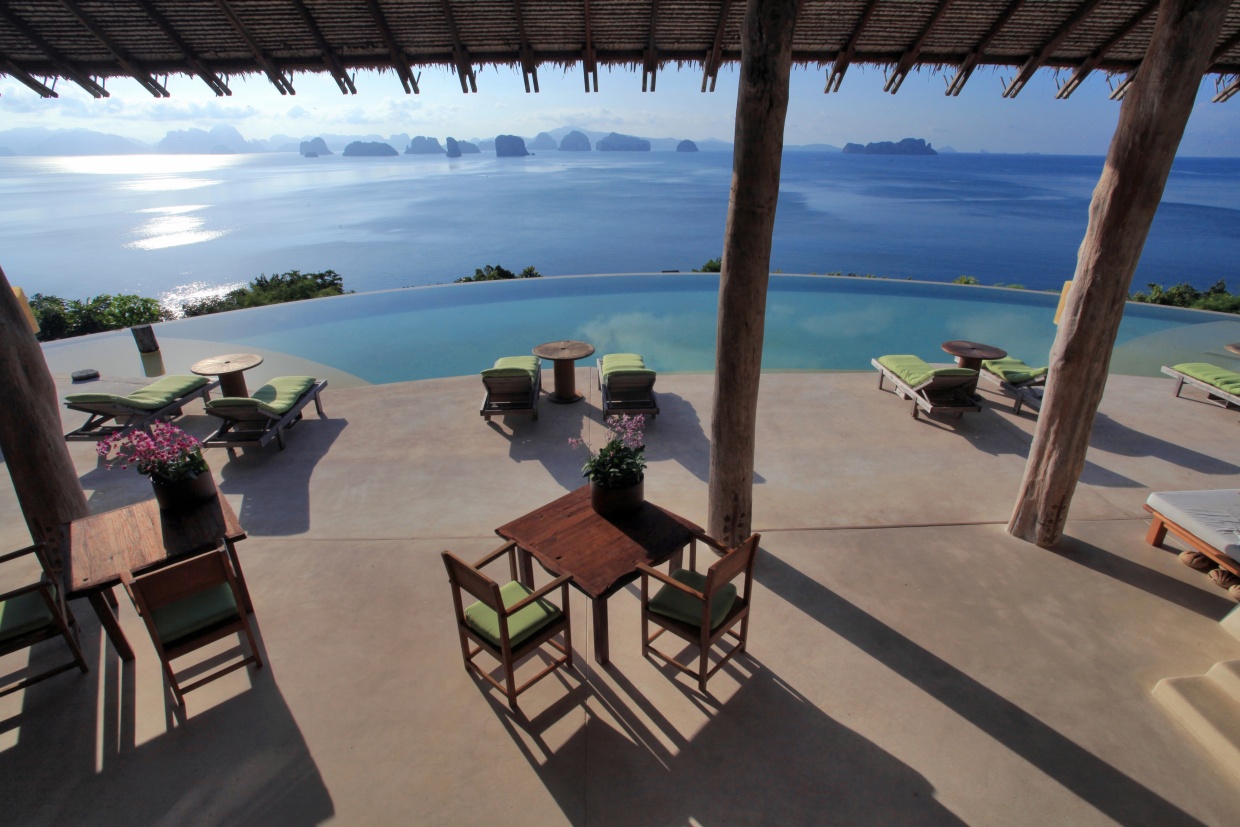 Q: If we don't have time for a detox, what would a busy nomad do?
A: There are 5 ways you can do this.
Observation of natural breathing – with your eyes closed, focus first on your breathing through the nose, without changing the rhythm. Spend 2 minutes here. Then move on to your breathing in the thorasic area, which is in your chest, again spend 2 minutes here. And lastly, focus on your abdomen. Count the breath in reverse, that is 10 to 1, as the mind is usually trained to do things mechanically, therefore some effort required but you can do this at any time, while travelling, or in the plane or car.
When you're ready to go to sleep – start with the tranquilising practice of bhramari pranayama (a breathing practice with a humming bee sound). Sit quietly, close your eyes and ears with your fingers, take a deep breath in, and while exhaling, create a humming bee sound, 5 to 7 times. This sound creates a vibration from the throat to the cranial fluid, bringing peace to the entire system, and impacts muscles and neural systems. Do this for 2 to 3 rounds, and you'll find that you'll get a great sleep at night. In fact, this is part of the sleep management/treatment for insomniacs.
Start with 2 stretches – morning or evening time – standing upright, keeping interlocked fingers on the back, stretching arms towards the back, and slight backward bending while inhaling (this is called the dwikonasana), while exhaling moving forward from the hip, extending the arms towards the head. Stay here for a couple of breaths in each pose, 3-4 times as this helps to release tightness of the entire back muscles, upper back, shoulder, neck, breaking the circuit, improves circulation, maintains good posture and fights stress!
Another method of relaxing which isn't new – HYDRATE! Take regular amounts of water, especially when flying, which can be very dehydrating. Depending on the country you're travelling to and the warmth, you should be drinking at least 1 to 1 ½ litres, and if it's a hotter climate, more.
While travelling, avoid food or dinner at night, eat as early as possible or skip it if you are delayed. This helps the system to maintain regular digestion.
Q: Great tips! Finally, what's your ultimate spa recommendation?
A: Other than Six Senses Yao Noi? I find that the best destination spa is the Ananda in the Himalayas. For holistic and wellness, I would recommend India, particularly Kalari Kovilakom in Kerala as they practice the ancient art of Ayurveda, and are more serious in their wellness approaches. Soma Tiram also in Kerala is a famous destinations for yoga retreats.
Get it out of your system.
Photo credits: Six Senses Yao Noi and Dorelal Singh Thakur