No need to watch movies on your Mac at home. Grab your friends and fly off for what could possibly be the coolest movie night ever at these villas with cinemas. To complete the night, make it a movie marathon comprising of these travel-inspired flicks. The list also includes the perfect snack to go with each destination-themed movie!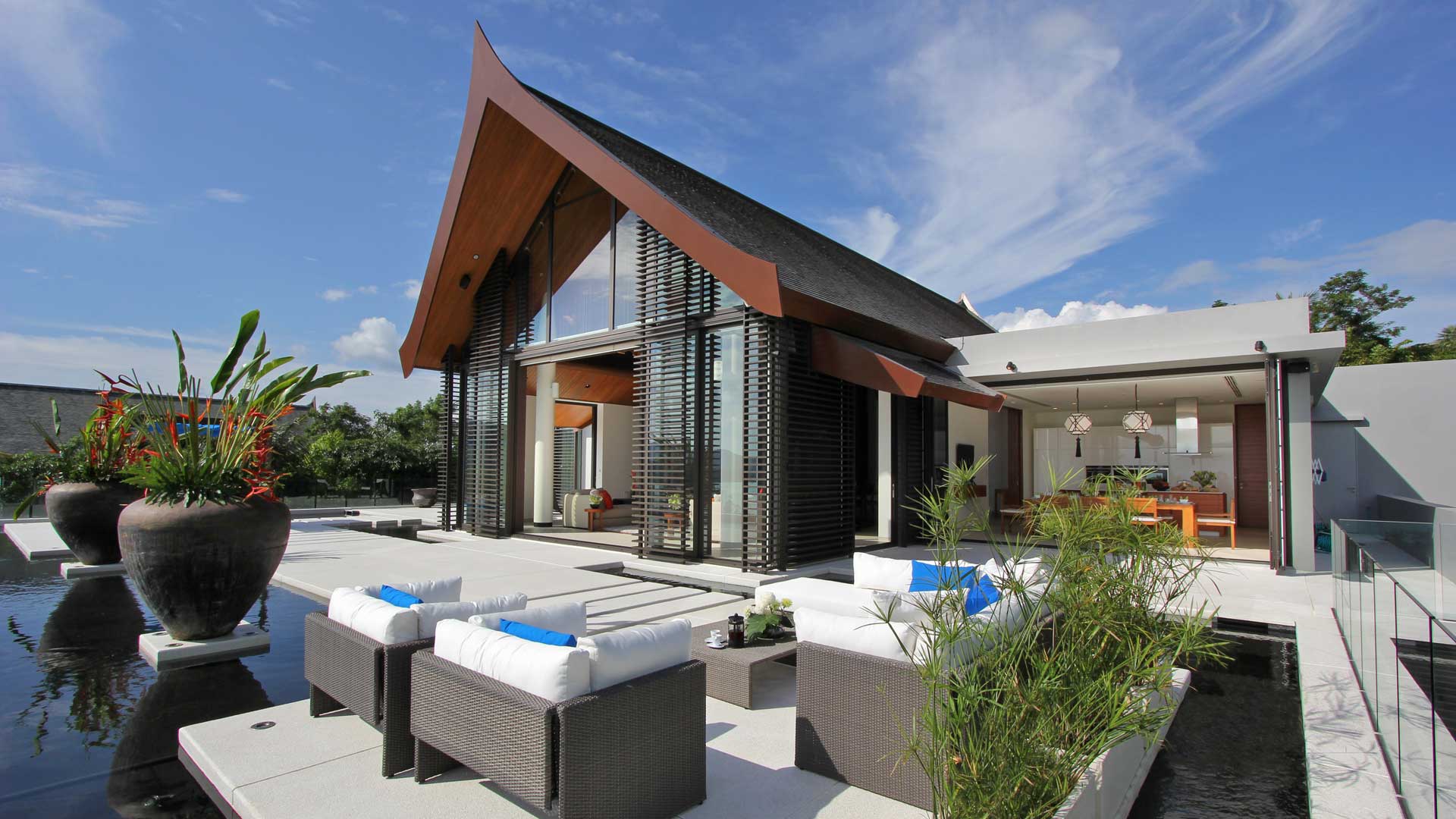 Located oceanfront, this four-bedroom villa also houses other entertainment facilities like a pool table, foosball table, and two tennis courts. But if you're going to stick to the agenda, cosy up in the cinema room that features a pixel-perfect projection screen with surround sound. Cant get enough of a soundtrack? Blast it from specialised Yahama iPod docks in every room.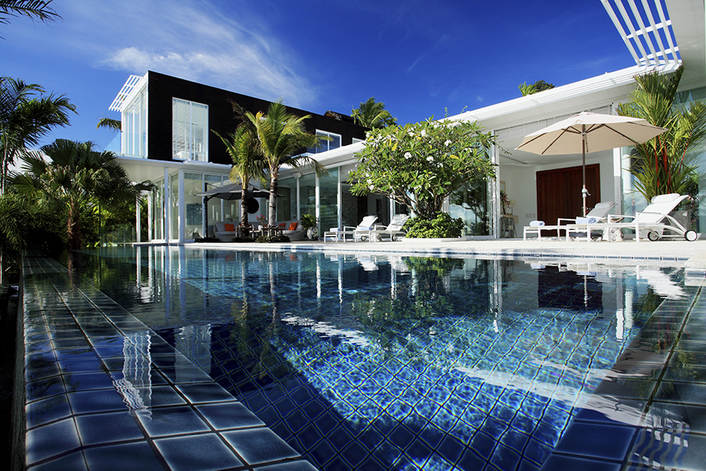 It's 20 minutes away from Phuket's entertainment hub but there's a high chance you'll find all you need indoors. The cinema room is equipped with the modern Sonos sound system, a large screen projector, a Blue Ray player and even a Karaoke system. If you need to loosen up a little first, book a rub-down at the on-site massage room or take a dip in the infinity pool lit with designer lighting.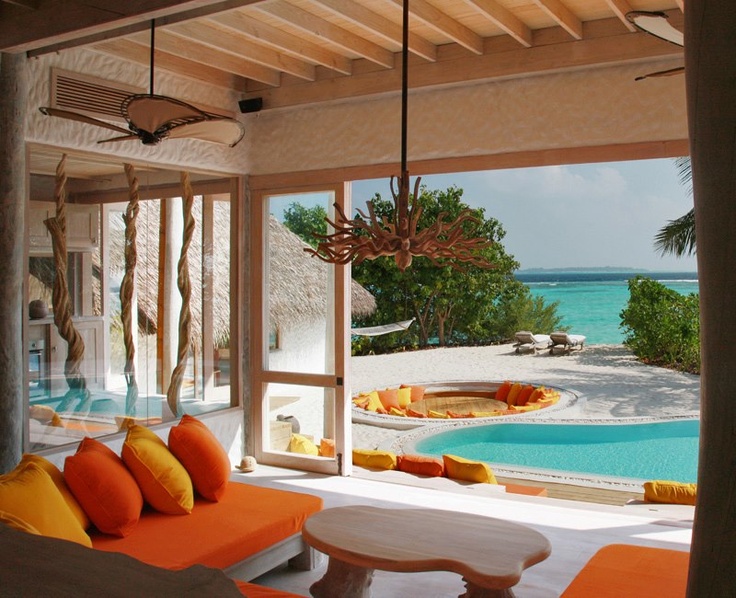 The outdoor Cinema Paradiso — you'll never see anything like it, because Maldives takes movies-under-the-stars to an unbeatable level. Don't make the trip all the way here without enjoying other activities outdoors, like hanging out out eagle rays and dolphins at the overwater sunset bar, or helping out the Eco Centro recycling centre.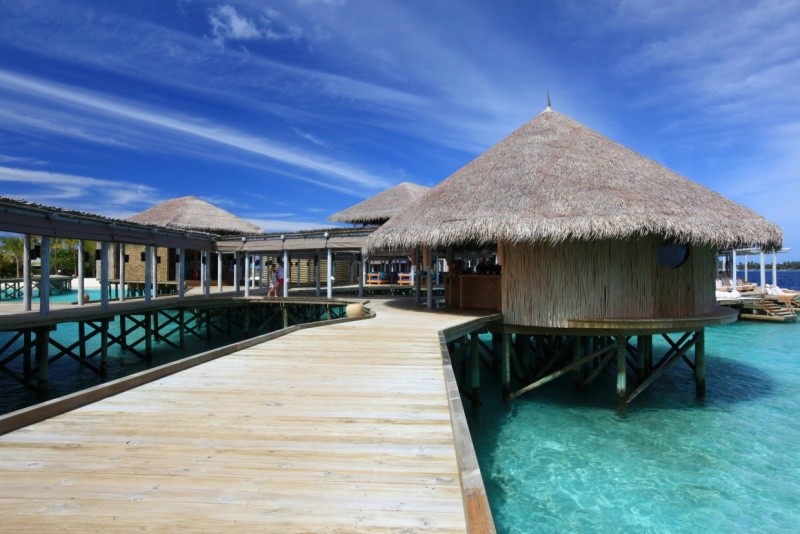 Where: LaamuAtoll, Maldives
The palm-fringed paradise is the only resort on Laamu Atoll, with the option of over-water villas or on-land villas. Either one will get you a seat at the Jungle Cinema (Maldives really pulls out all the stops for movie buff), where you can recline and indulge in warm popcorn and chilled Champagne. Don't forget to sign-up for a surf lesson at Yin Yang, the most famous surfing wave in the Maldives.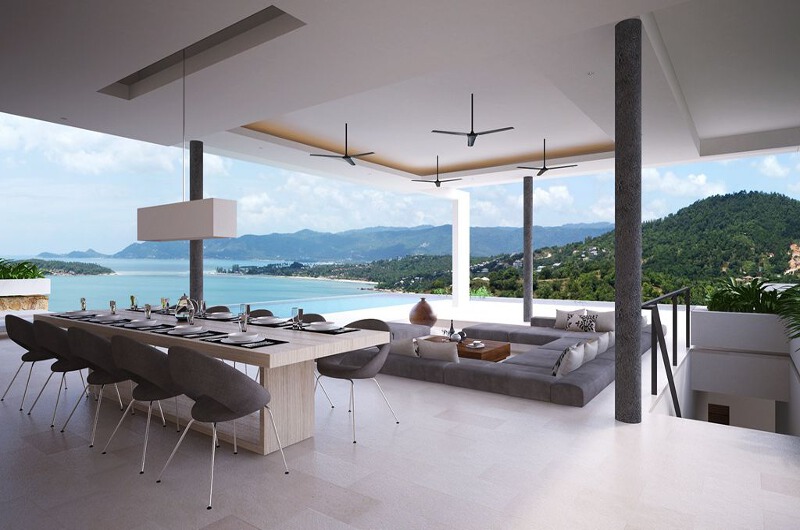 Where: Choeng Mon, Koh Samui
Now let's head back to Thailand for a stay in one of our most popular villas, perched on a hillside and overlooking a coral cove with private beach access. A select few villas come with their own TV lounges and private cinemas, and you'll love nothing more than spending every second in your beautifully designed abode by an award-winning architect.