The best thing about Melbourne is – you don't have to be in Japan to taste absolutely delicious katsudon, or fly to Spain to indulge in legitimate paella because – Melbourne has it all (and trust us when we say the food is amaze-balls, if not better, than the country it originally hailed from). Whether it's your next-door-casual-eatery or an award-winning restaurant, you're bound to find food gems that'll be pleasing to your palate in this hipster heartland.
#1 Movida Bar de Tapas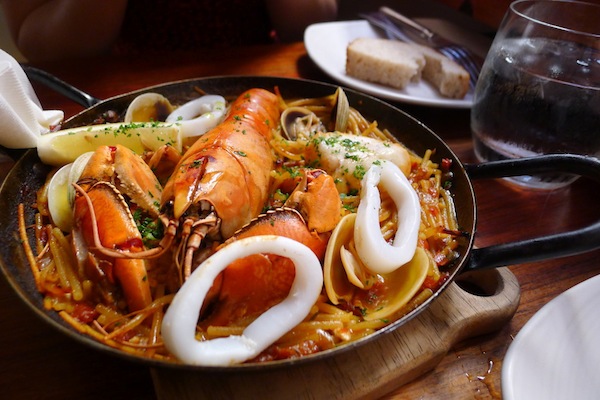 Cuisine: Spanish
With a long-standing and enviable reputation as the best Spanish restaurant in Melbourne, Movida started off as a casual tapas bar and has since evolved into a full-fledge dining room with bookings. There's nothing better than indulging in a dish of slow-braised lamb, sharing tapas platters and sipping on good Spanish wine. Make sure to make a booking before heading over!
Must try: Anchoa, Beef Cheeks with Cauliflower Puree, Cordero.
Check out: www.movida.com.au
#2 Izakaya Den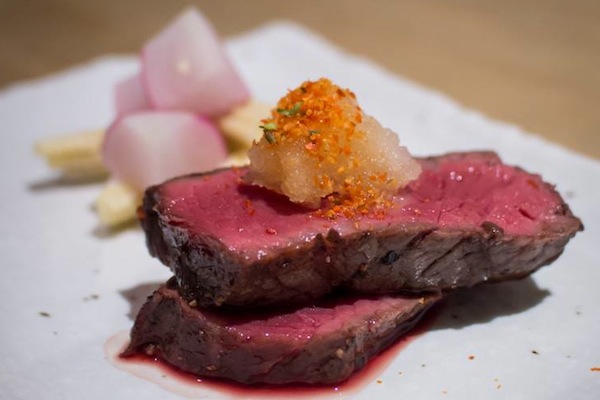 Cuisine: Japanese
Izakaya is truly a Tokyo-inspired wonderland transported to laidback Melbourne. It exudes both traditional and modern aesthetics of elegance – through its sleek, chic and sexy designs. Aside from offering a selection of alluringly tasty morsels, melting belly skewers, slices of tender grilled wagyu – Izakaya also commits to entertaining its guests – cue: chefs dancing around each other whilst displaying their culinary magic. If you've tried Izakaya Den once, you'll want to come back a second time (and more).
Must try: Den Fried Chicken, Apple Millefeuille, Spicy Tuna Tataki.
Check out: www.izakayaden.com.au
#3 Cookie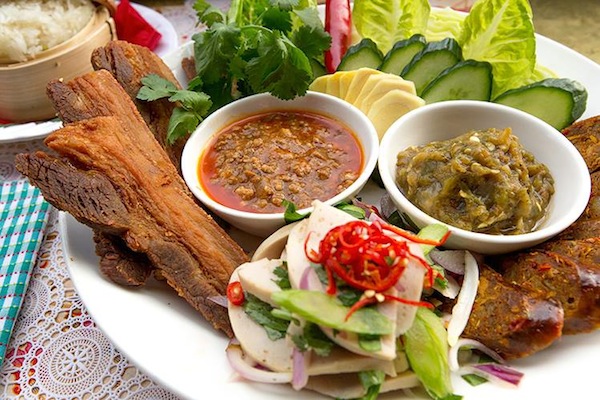 Cuisine: Thai
If you've lived in Melbourne long enough, there is no way you wouldn't know of the existence of Cookie – one of the city's most popular restaurants and beer hall. Serving tempting Thai cuisine with a modern Aussie twist, this must-visit eatery offers you a plethora of delicious food and refreshing drinks – leaving you spoilt for choice!
Must try: Pad Thai, Stir Fried Pork Belly with Red Curry, Egg Net Salad.
Check out: www.cookie.net.au
#4 Vue de Monde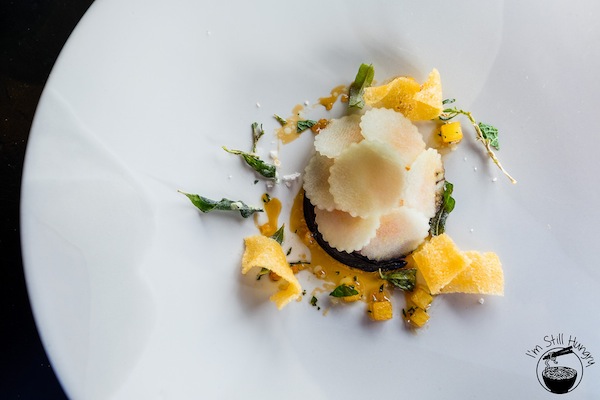 Cuisine: French
Vue de Monde is the epitome of elegant dining (one that cannot be replicated at home) – situated 55 levels above the city, Chef Shannon Bennett's fine-diner serves four and ten course tasting menus that are an absolute delight to the palate. From pleasingly delicious truffle marshmallow dusted with salt to slowcooked wagyu beef cheek topped with saltbush – a splendid dining evening beckons!
Must try: Cider Glazed Barramundi with Chicken Mousse, Potato and Caviar, Cobia-Kale and Buttermilk, Blackmore Wagyu.
Check out: www.vuedemonde.com.au
#5 Jimmy Grant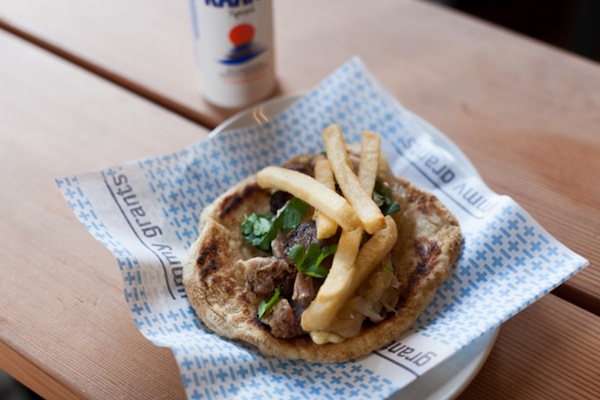 Cuisine: Greek
The perfect after-work-dinner type joint – destress and chill out whilst indulging in Jimmy Grant's famous souvlakis, traditional lamb and chicken souvas! And what makes it better is – the excellent Greek dishes come hand in hand with efficient and friendly waitstaff who does exceedingly well to cope with the overflowing crowd that fills the eatery. That's what we call – winning!
Must try: Lamb Souva, Mr Papadopoulos Souva, Falafel Souva.
Check out: www.jimmygrants.com.au
#6 Mamasita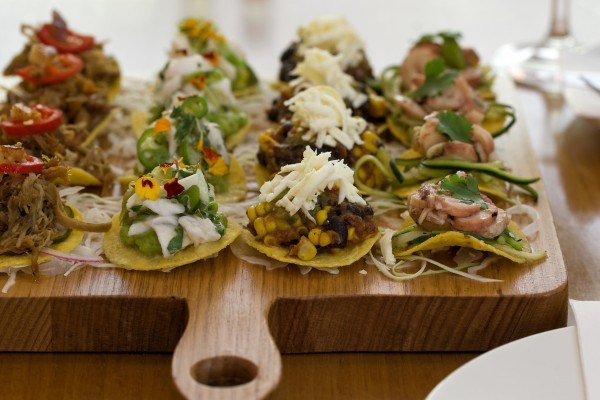 Cuisine: Mexican
If you're visiting Melbourne, you cannot miss out on giving this authentic Mexican 'Mamasita' restaurant a try! A 4-in-1 combo – this taco-shop, high end tequila bar, casual restaurant and late-night supper club serves the best kind of cheese, beans and quesadilla goodness! Here's our advice – try not to overstuff yourself with tortillas.
Must try: Quesadilla de Huitlachoche, Tostadita de Pollo, Elote Callejero "Street Style" Chargrilled Corn.
Check out: www.mamasita.com.au
#7 Simon's Peiking Duck Restaurant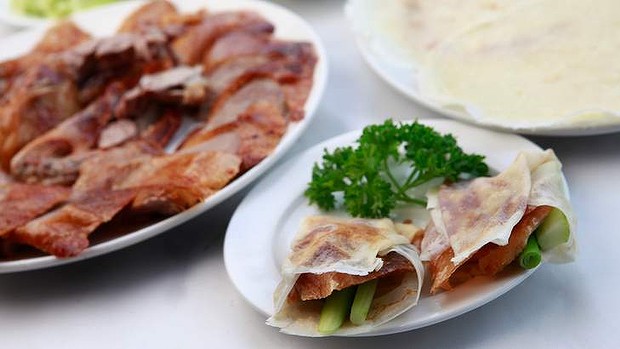 Cuisine: Chinese       
Simon's Peiking Duck restaurant is hands down – one of the best we've ever tried. A gem of a kind at the suburb of Boxhill, Simon Lay (also known as the 'duck nazi') carves each duck near your table and proceeds to give you step-by-step instructions on how to fold the pancakes with the ultra juicy and silky meat wrapped in. Here's what you need to know – book one day in advance and prepare cold hard cash, as that's the only form of payment they accept.
Must try: Peking Duck, Handmade Noodles.
After eating all that food, you're going to want a place to lie down for a bit. Why not check out some of these hotels below!
The Cullen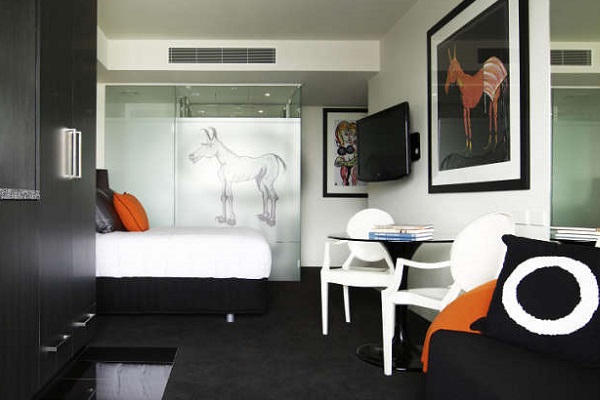 …from only USD182.19 per night!
Check out: The Cullen
The Blackman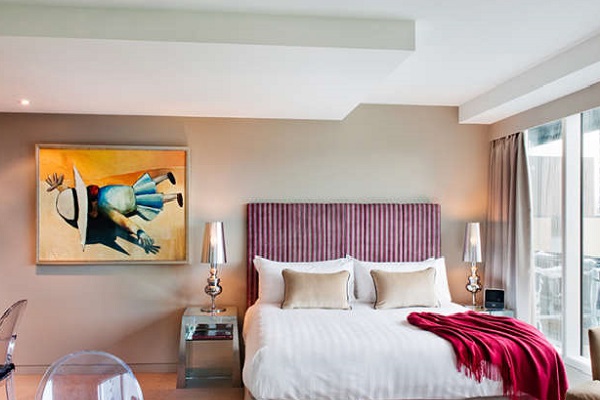 …from only USD176.86 per night!
Check out: The Blackman
Main photo: 1.