How do you sum up Kuching in 3 words? Well, cats, food and more food! The capital of the state of Sarawak in East Malaysia, "Kuching" means "cat" in the malay language which perhaps explains why upon arrival one is greeted by many a cat statue (fear not dog lovers, the town is not overrun with real kitties). Coincidentally the hometown of our illustrious Chief Nomad (umm, hi boss!), cat city also has some serious drinking holes and sinful Kolomee. And whilst it has not traditionally been a tourist hotspot, the success of the annual Rainforest Music Festival has helped put this relatively small city of 300,000 Sarawakians on the map.
Most Touristy Thing To Do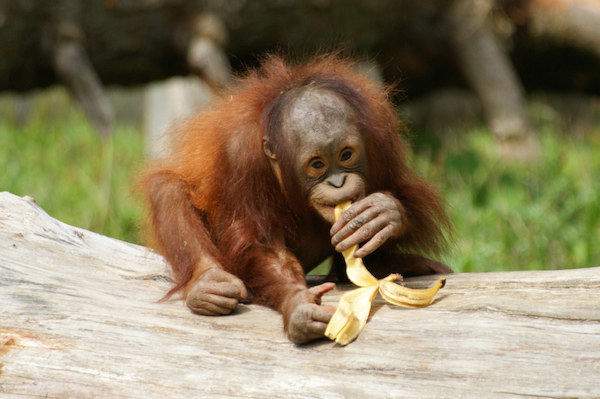 Go full out, get that suncap, disposable camera and traipse through the Semonggok Wildlife Rehabilitation Centre, located south of Kuching.
What you'll find: Ethno-botanical gardens and hoards of fuzzy Orang Utans roaming free.
Fun fact: The endangered species of the Orang Utans can now play Tarzan freely while being given the privilege of free food. Thanks to the successful breeding programme here, we just might be able to save them from extinction, and in the meantime, enjoy the company of our "closest human relatives".
Best Street Eats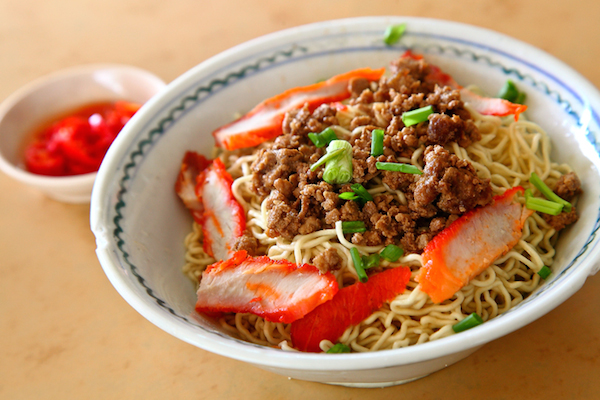 If you type "Kolomee" into Google, you'll end up with Kuching. Heck, there's even a Facebook page for all of the Kolomee fans in the city. The one that takes the noodle though, is in Carpenter Street.
What: Often al dente, the noodles are bathed in dark and light soy sauce, fragrant onion oil with a side of crunchy prawn wontons. Topped with char siew (barbecued pork) and fresh spring onions, this dish is safely Kuching's signature.
Best Watering Hole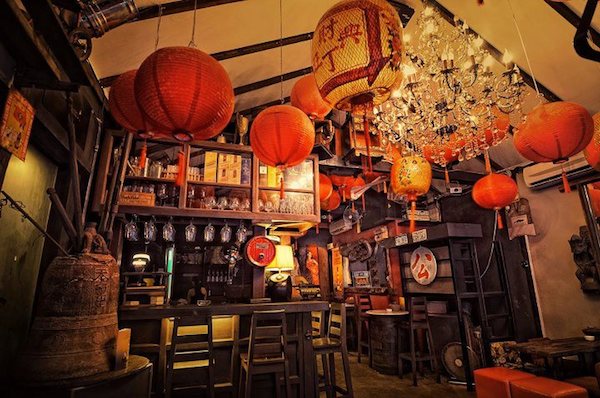 Junk bar/restaurant is not as its name suggests; in reality it's a great find. Dimly lit by hanging Chinese lanterns, this establishment is chock-a-block filled with antiques from jackpot machines (sadly, not in operation) to vintage cinema seats.
What to order: Mainly Western in a highly traditional setting, the steak's rumoured to be of decent proportions and everyone loves the fish and chips.
What to drink: Their Iban rice wine (known as tuak) is said to be for interesting palettes, but if you're not in the mood for an adventure, go for the classic red wine.
Best Stay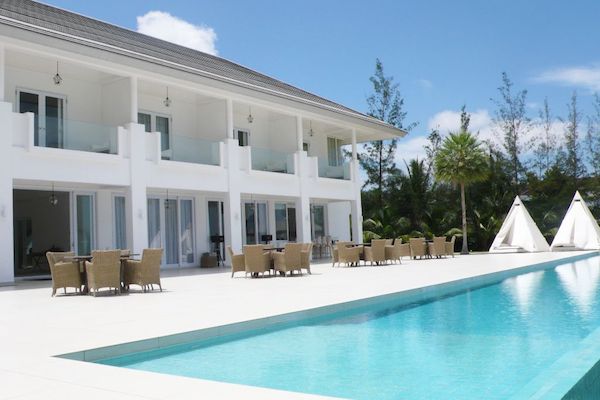 What does one do when you've got a great piece of land by the sea?  You build an awesome villa. Built by our Chief Nomad's childhood buddy, Baring Linggi, the Cove 55 villa resort is all about cool whites and minimalist lines.
What: 8 rooms, 2 suites and 2 private chalets ensure that you can have a huge party of up to 24 of your closest Facebook friends and not have to squeeze.
Why: For us, we're huge design buffs so we swoon just looking at all that white space! Interiors are slightly Victorian and decadent, but that contrast makes it all the more delectable.
P.S: It's also on flash sale now at TheLuxeNomad.com at up to 50% off!
Weather in Kuching
You're in the tropics, so pack light linens and breezy skirts and don't forget the sunscreen. It gets rainy during the later quarter of the year, so beware of sudden showers and always bring a brolly out during those seasons, but otherwise, cat city is excellent for that tan.
How To Get There
Singapore has a direct flight over, but if you're coming from other parts, take a flight to Kuala Lumpur, Malaysia and switch over to a domestic flight to Kuching. Easy peasy.
Any burning questions you'd like to ask, Nomads?
Main photo credit: 1.