It's Thursday, Luxe Nomads! Which exotic destination are you jetting off to this weekend? Over at TLN headquarters, our Sales team are heading to Bangkok and Bali to explore more exciting properties. But don't be jealous – you could be making your way to the cool hills of Bali with our Kayumanis Ubud Private Villa & Spa sale! You'd better be quick if you want to get 55% off best available rates, since our sale ends in 7 days. In the meantime, here is our 'best-of' Ubud list!
Eat like a (Balinese) prince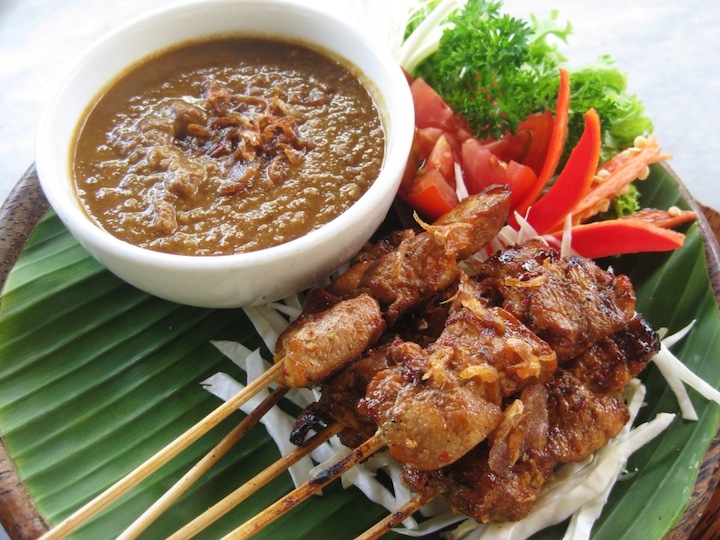 Mozaic – For the gastronomic hearts, The Mozaic has an ever changing menu and spontaneous creations based only on what is market fresh.
The Bridges – Home to the only wine bar in Ubud, "Divine", The Bridges has a menu that suits both East and West appetites.
Lotus – The choice between regular seating or traditional Balinese seating on bamboo mats and low tables with beautiful views of the pond and Saraswati, you can expect nothing less than freshly prepared delicious meals of Balinese and Indonesian flavours.
Going local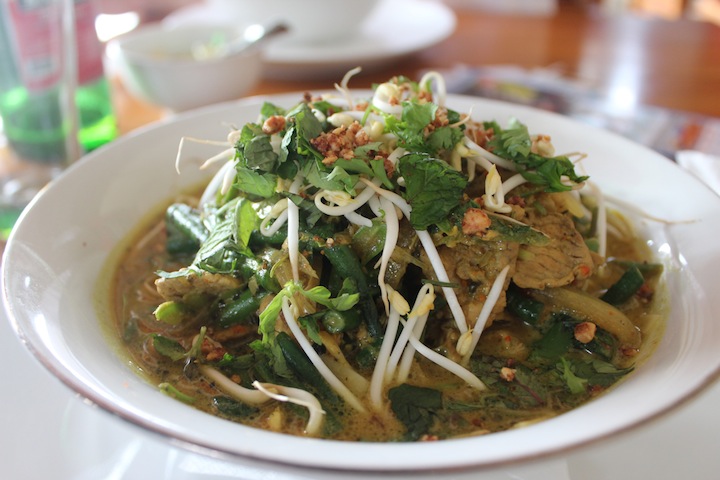 Bebek Bengil (dirty duck) Restaurant – Don't let the name fool you, the story is a tropical monsoon led a flock of muddy ducks to be their first guests before the restaurant opened, hence the name. With its beautiful alfresco styled dining area, paddy field views and having the best original crispy duck since 1990, there is no way you can turn the dirty duck down.
Melting Wok Warung – Staying true to its name, the Melting Wok Warung truly is a warung, a street-side-small-cafe. With only six tables, the menu is unique in mixing Indonesian and Western flavours into one wok. It might sound a little strange but it definitely a party of flavours in your mouth!
Warung Pulau Kelapa – Using only the freshest ingredients for their customers, Warung Pulau will give you the authentic Indonesian experience in an old teak wood house from the earliest 20th century.
Don't Miss!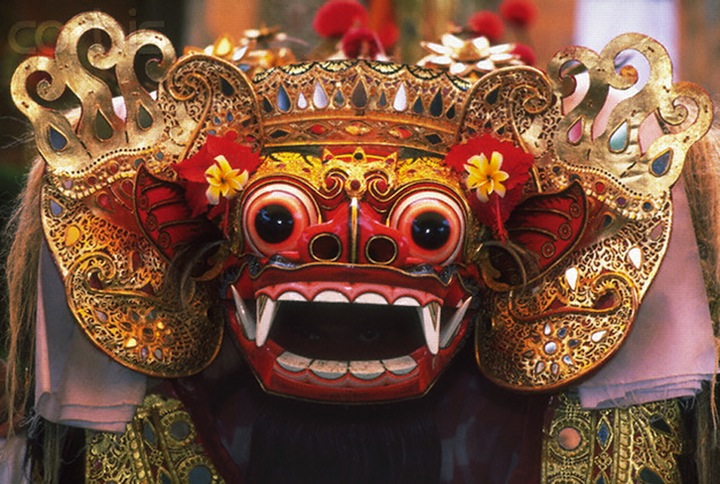 Bali Spirit festival – An annual and popular event that has evolved in Ubud, this vibrant festival involves a series of workshops, master classes and nightly concerts in yoga, dance and music to encourage people to find the positive change within themselves and the world.
Ubud Palace – The beautiful Ubud palace is a traditional building with high esthetics value marking it as the soul and identity of the Ubud village. It is also one of the top destinations that should not be missed during your stay!
Pura Besakih – Also known as the Mother Temple of Besakih, it is only of the most largest, most holiest Hindu temple in Bali that dates back to the 14th century and every year around 70 festivals take place at the temple.
Barong Dance – A traditional Balinese dance that narrates the battle of good and evil. The masks of the characters Barong and Rangda are considered sacred items and must be brought to the priest to sprinkle them with holy water from Mount Agung and offered blessings.
Monkey Forest – The Monkey Forest is definitely something to visit when you are in Ubud. Owned by the village people of Padangtegal, the Monkey Forest is not only home to adorable (and cheeky) monkeys but it's also a sacred land and temple complex in Ubud.
Get Creative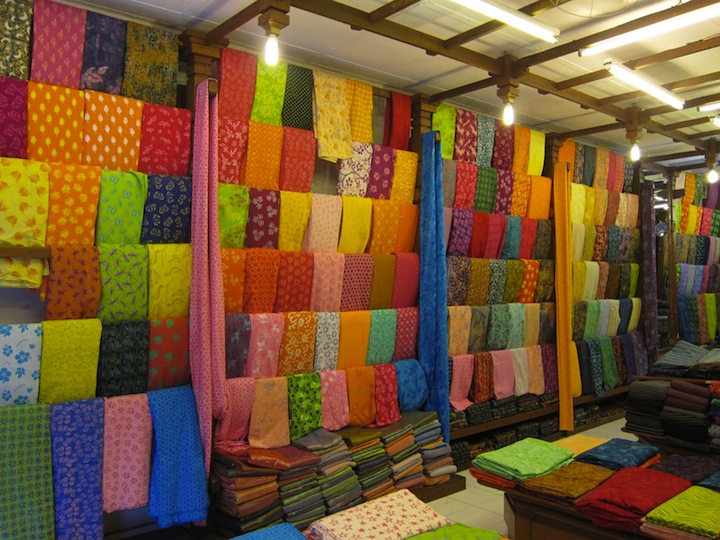 Chez Monique silver smith class (Jalan Dewi Sita, Ubud) – Ever wanted to try a hand at making your own jewellery? Well at Chez Monique, you can! With two expert silversmiths as your guide and 10 grams of silver at your disposal, you will walk out of the class with a ring or a pendant of your own design.
Batik Workshop (Jl. Snwedari no. 61, Br. Tegallantang) -The Batik Workshop doesn't just teach you how to handle batik, the workshop gives you the full Balinese experience. With expert guides and a wonderful selection of batiks, they will help you transform the material into something beautiful to remember your time in Ubud.
UC Silver (Jalan Raya Batubulan, Gianyar) – At UC Silver, you can find some of the most beautiful jewellery pieces which are all 100% handmade and of the best quality. Situated near Cetuk Village, they not only have designs for women but for men and babies too!
All about the Benjamins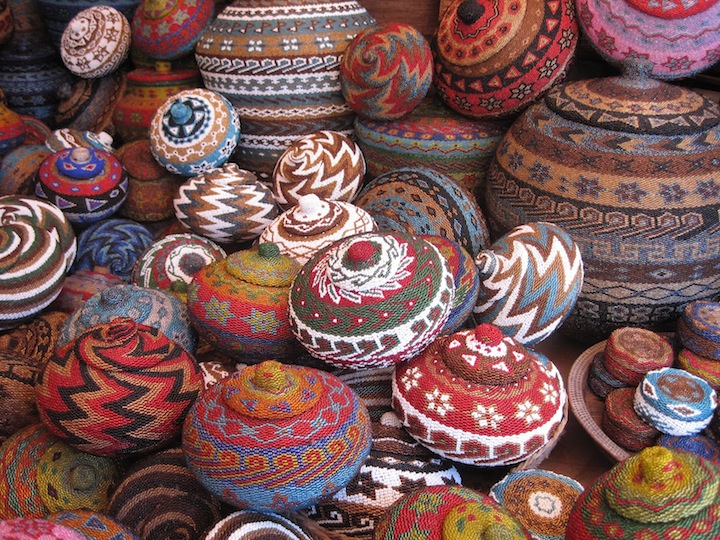 Ubud Art Market – The Ubud Art Market, located in the heart artisanal Bali, is the perfect place to find quirky, one of a kind souvenirs in a variety of art and handicrafts produced by the local Balinese community.
Kayumanis Ubud Spa – After a day of touring Ubud, we understand your need to put up your feet and relax. Kayumanis Ubud Spa will help take away the tension and worries with their exclusive treatments and expert therapists.
Tegalalang Handicraft Village – Bali is filled with small streets and market places where you can find all kinds of handmade handicrafts that would make great souvenirs for back home. Drive along Tegalalang road to find a variety of wood carvings, ceramics, glass, bamboo and shell products that are made with high quality and precision.
Ubud Bodyworks healing center – We all need a little healing and you can get just that at Bodyworks healing center. Opened by Ketut Arsana originally for Balinese, the centre has opened up to the world where you can get a deep tissue massage, a signature Bodyworks relaxation massage or even just a mani-pedi.
Photo credit: lonestarloom, Elizabeth J blog, planelife, palatable reviews.