So I'm already planning my annual summer trip, and let's just say it involves over 12 hours of flight time, not counting several internal flights to different destinations. What this means is:
1) I'm going to be off work for over a month (don't be jelly)
2) Naturally, I'm super excited about this (sorry, bawse), except for the fact that
3) This is going to involve a serious amount of jet lag (which I'm not looking forward to)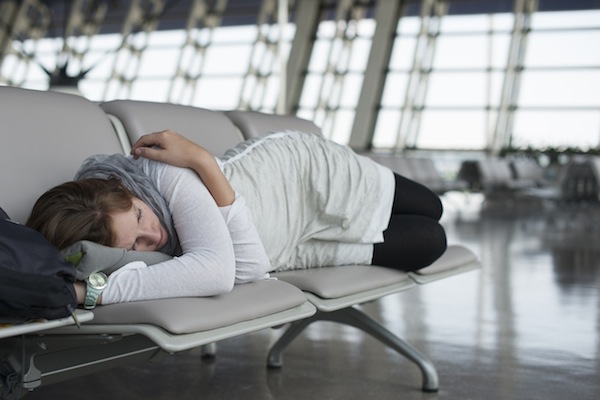 Yes. Woe is me. Not that I'm complaining or anything, but I'm one of those people that gets my circadian rhythm out of whack even if I spend the night, you know, catching up on last season's Game of Thrones (I mean, how else are you going to keep up-to-date with which characters are meeting their horrifying ends? On that note…I'm still reeling from the Purple Wedding!).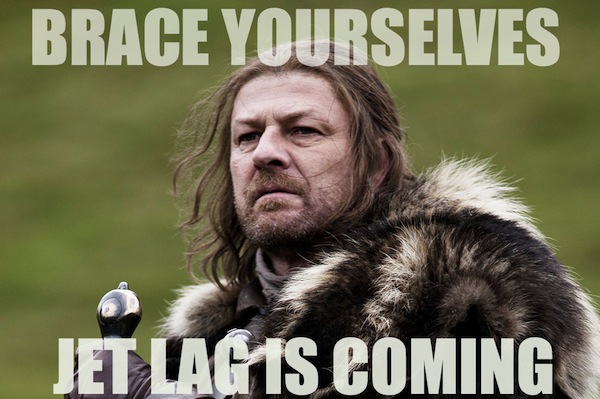 Luckily for me, a group of mathematicians at the University of Michigan (I wonder where they go on holiday?) have created an app that claims to solve jet lag forever (actually that's not really what they said, but you can read the rest here). Woot woot!
No more waking up at 3am then, and nodding off while I'm trying to explore the Louvre in Paris (oh, that's just what art does to you?). Apparently all you have to do is download Entrain on your iPhone (it's free), "enter your typical hours of light and darkness in your current time zone, then choose the time zone you're travelling to and when, as well as the brightest light you expect to spend the most time in during your trip (indoor or outdoor.) The app offers a specialised plan and predicts how long it will take you to adjust."
Here's a little sneak peek of how it works:
Hmmm…it looks a little complicated for my mathematically-challenged self, but I'm going to give it a go (because, I wouldn't want to be classified as an amateur), and after all, it's in aid of science!
What are your tips for conquering jet lag? Why not share them with us in the comments below!