So you like to travel with an entourage? Or, friends and family. We know just what you need: a big villa where everyone can stay together, with perks you wouldn't find anywhere else! Here are six amazing Bali villas for huge groups you should bookmark right away.
Read also: Your first look at The Luxe Nomad managed villas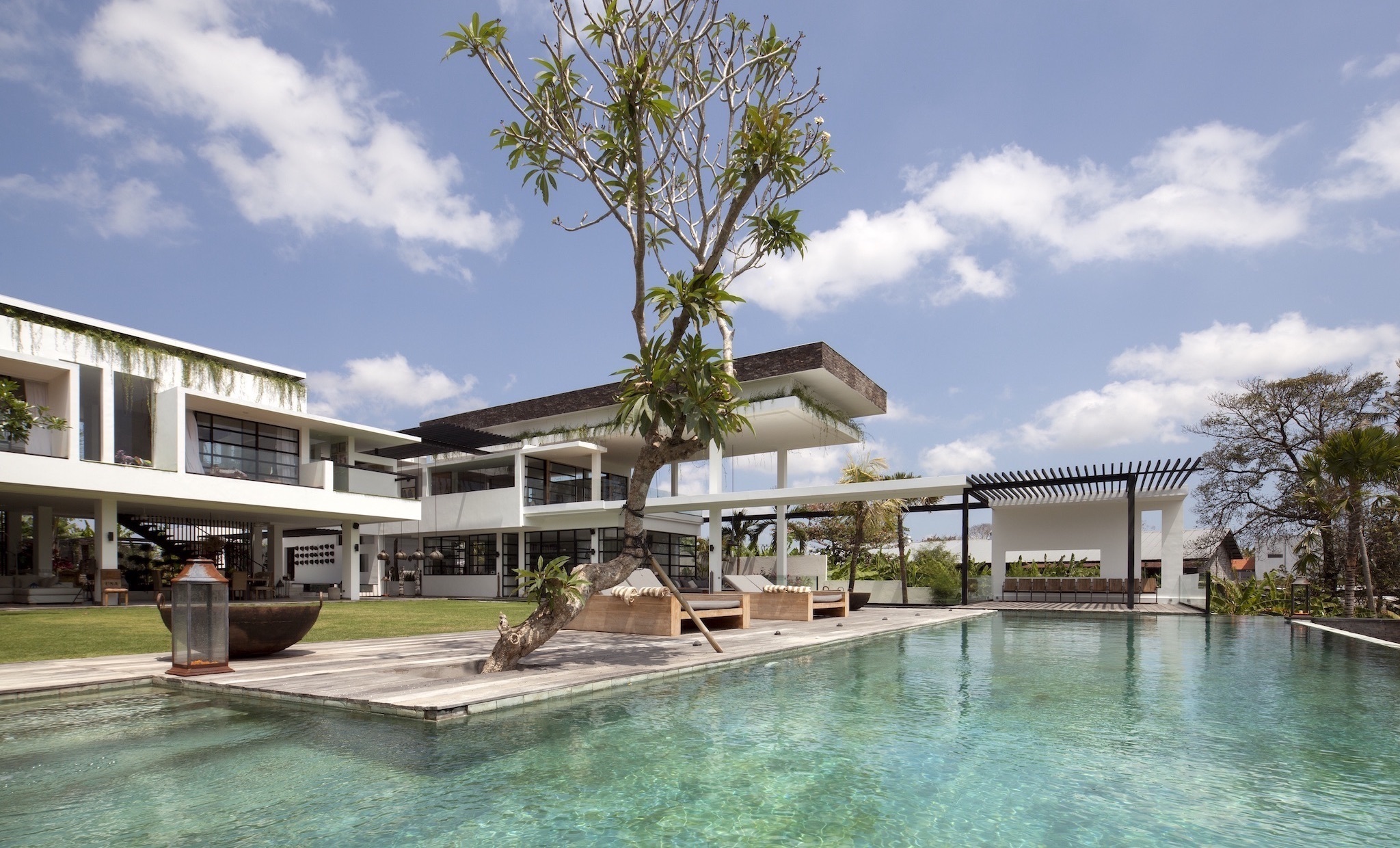 Where: Canggu
Why: 4, or 5-bedrooms with contemporary open-plan living spaces.
What: Originally designed by a world-renowned architect as his private home, Villa Suami is simply one of the most stunning villas on the island. Creative-type families will love the tasteful artwork, and hungry kids under 6 will enjoy complimentary meals. The complex is fully staffed and includes a villa manager; assistant manager; private chef; housekeepers and security guards.
Bonus: The staff at Villa Suami can help organise babysitters, surf instructors, yoga teachers, personal trainers and the best beauticians and therapists on the island for massages, acupuncture, hairdressers and more.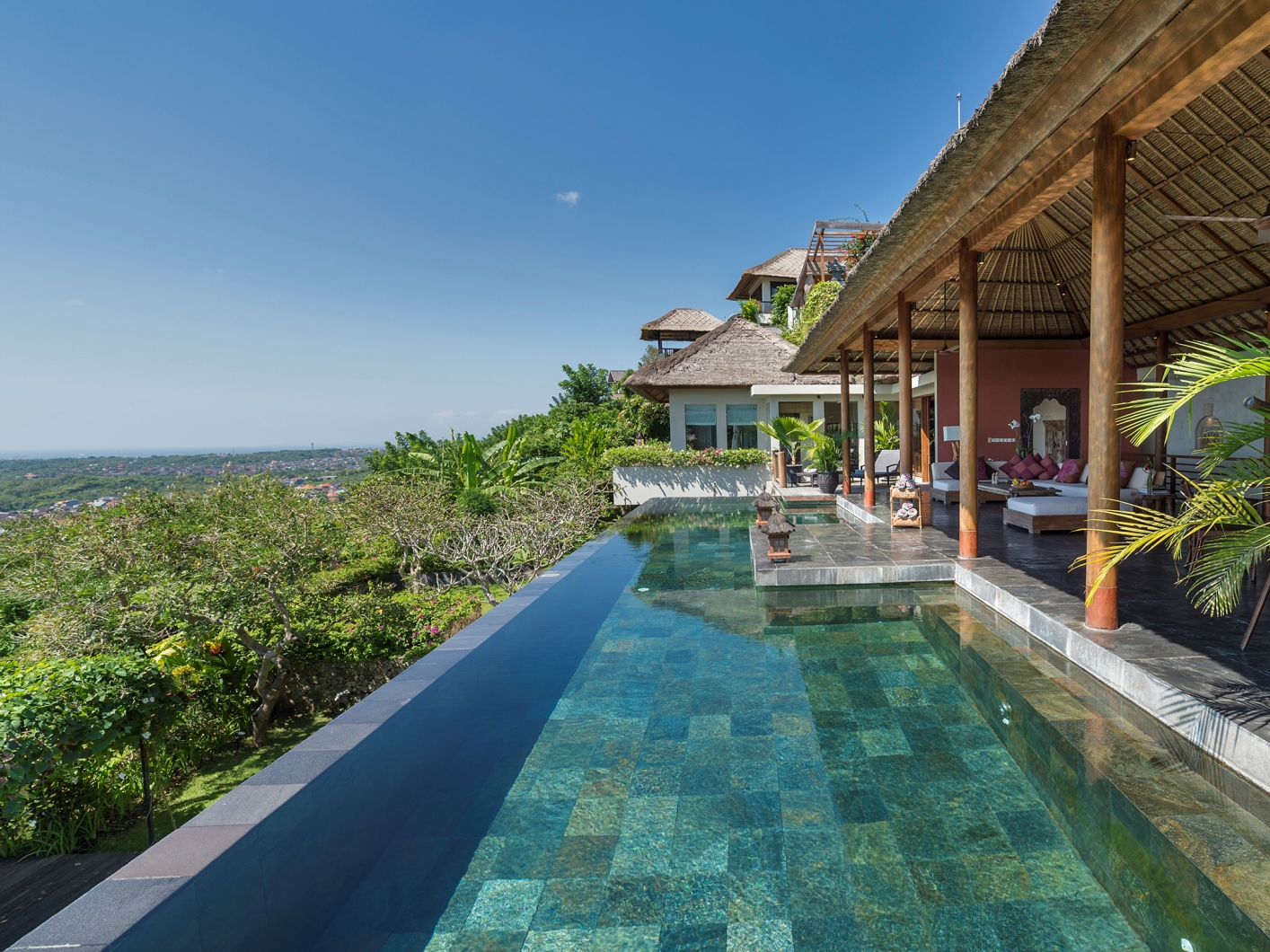 Where: Jimbaran
Why: 6-bedrooms and stunning surroundings
What: Set on the Jimbaran's hillside, The Longhouse is all about authenticity, luxury and comfort. Outside, panoramic vistas offer breathtaking views while the interior is uniquely decorated, fusing traditional and modern materials with state of the art technology. Your call to tell the kids (or not) that there's WiFi.
Bonus: There's an infinity pool for splashing away, a dedicated spa room for much-needed relaxing massages, a gym for the active family members and a private theatre for movie screenings.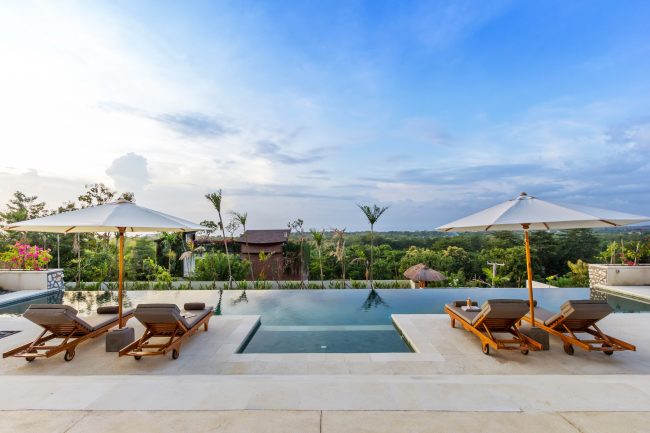 Where: Uluwatu
Why: 2, 4 and 6 bedrooms framed by tropical views and an infinity edged pool
What: The group that travels together, hangs out at open-plan living spaces together. You'll have plenty of privacy as a group, but at this villa, it's all too easy to push each other into the pool, enjoy a drink at the bar on the deck, and take in sunset views whilst lazing around on sun beds.
Bonus: Take it from our favourite food blogger Daniel Haddad, it's very kid-friendly!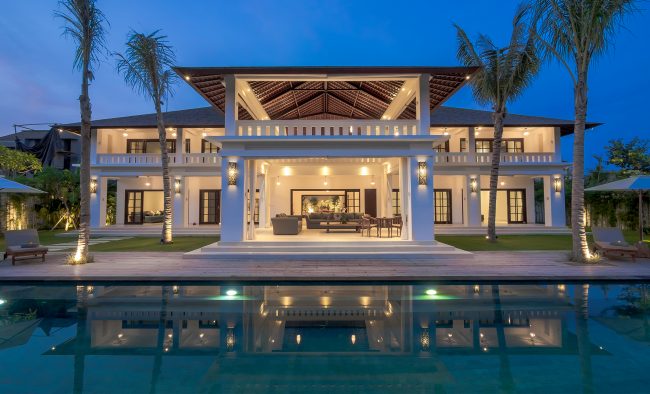 Where: Seminyak
Why: 3-6 bedrooms with a clean, modern Javanese feel
What: This picture-perfect residence was designed to be just that; an ode to the 19th-century plantation house "Huis Tjitrap" in Java known for its beauty and social gatherings. Think of it as… the Gatsby mansion! And what better location than Seminyak where all the best parties are?
Bonus: Bring home the skills for whipping up Balinese cuisine, with cooking classes available at an extra charge.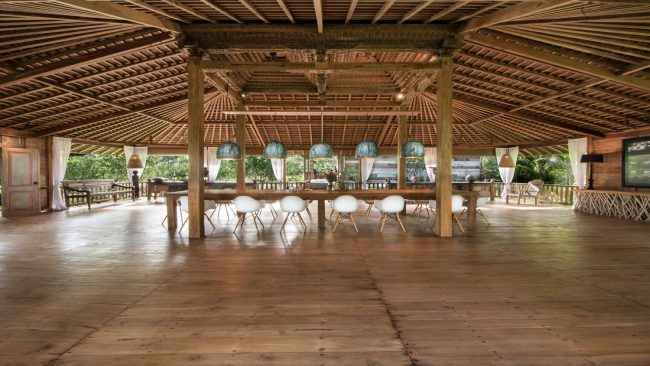 Where: Ubud
Why: 5 to 8 bedrooms with that classic Ubud ambience 
What: Tradition and authenticity are two words to describe this spectacular villa, surrounding paddy fields and all. It's the perfect holiday getaway for families and individuals looking time to reconnect with themselves and unwind completely amidst a Balinese village. When in Ubud, right?
Bonus: The guest houses in this spectacular landscape was amazingly made by hand, in respect to the ancestral master builders of Bali.