It's that time of the year again, folks. The first blush of sakura is here! We're so excited and we just can't hide it, and if you are too, you've come to the right place. The Luxe Nomad's Vice President of Property Management, Shu Ching, is our very own cherry blossom expert. As she tells (or warns) us, it's never as easy as just turning up in Japan, unless you're tremendously in luck! Here are her top hanami tips – that's "flower viewing" in Japanese.
Read also: A list of all the most delicious things we ate in Japan
Tip #1: It's not always predictable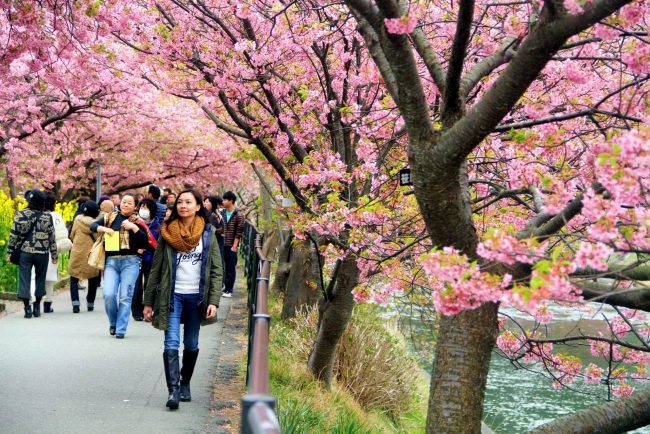 "There's as much predictability as the weather, which is to say, plenty, but constantly keep checking the online forecast for any updates. I went to Kawazu in Izu because the sakura trees begin to bloom at the end of March; one of the earliest times and spots for the season."
Tip #2: Stay as long as you want (or can)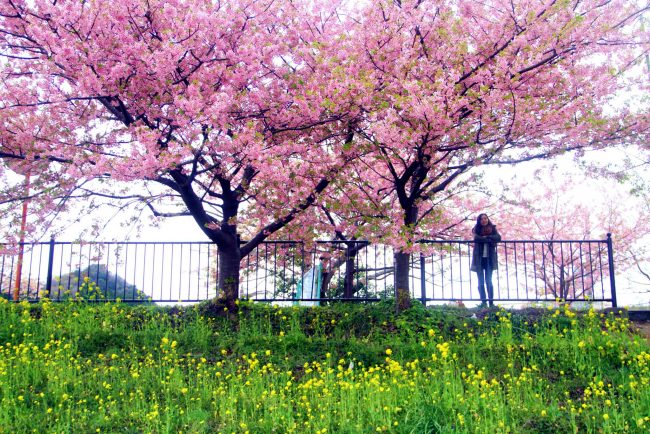 "Imagine getting there and finding out that the blossoms are late – your whole trip will be ruined! Visit Japan for at least a week or more, and get a Japan Rail Pass so you can easily travel to other areas where the sakura trees have bloomed."
Tip #3: As you'd expect, timing really matters!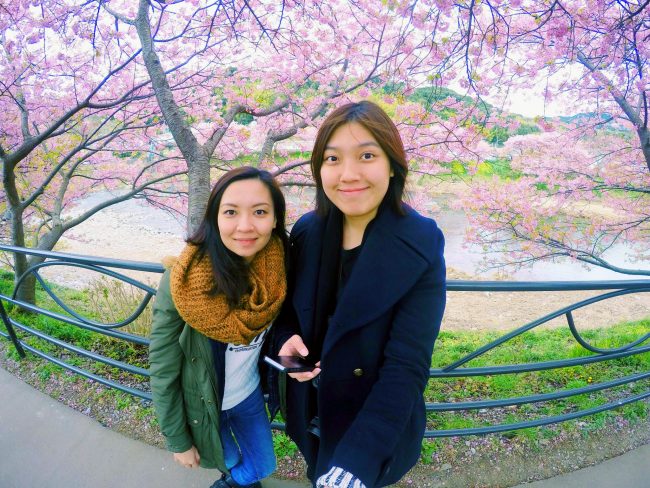 "Just like with any other tourist attraction, it's best to visit sites either very early in the morning or at night when the lights bounce of the sakura flowers. Personally, I liked mornings better because there were fewer people photobombing my pictures (sigh), and we always found places to relax at."
Tip #4:

Take a seat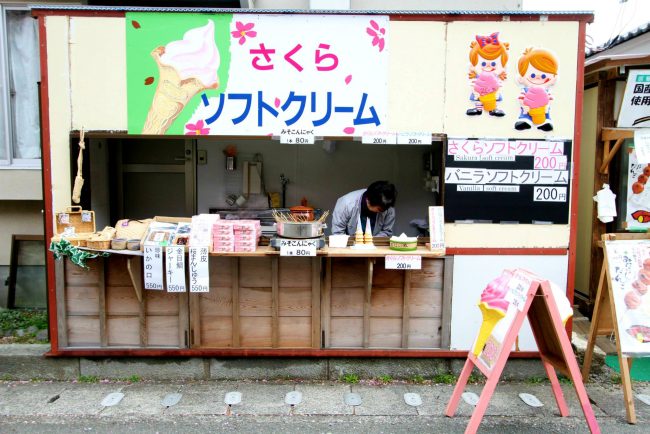 "Definitely do this: Find a Family Mart, buy a few onigiri (those lovely triangle rice balls with different meat fillings) and anything else you'll want for a picnic. Hanami is a way of appreciating the beauty of the sakura, and you'll see locals and tourists having picnics under the trees. In Kawazu, they have food carts that sell all things sakura, even delicious sakura tea."
Tip #5: Play around with macro shots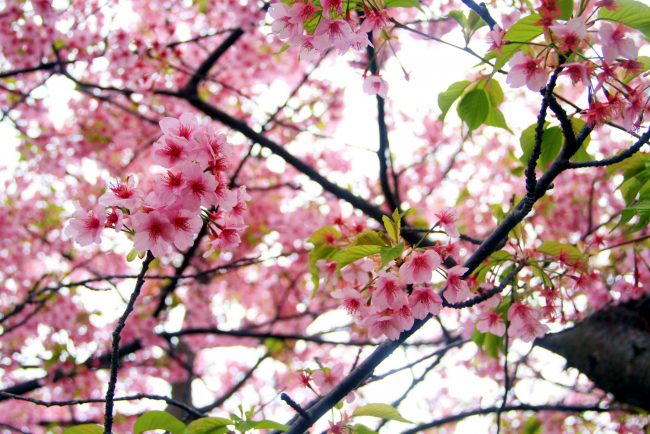 "Cherry blossom season is a true case of "pictures or it never happened". Even if you're not a pro photographer, play around with your phone camera's manual settings. The "macro" feature (it's that tiny flower icon), is terrific for focusing on close-up nature shots with a slightly blurred background. You won't even need a filter."
Pictures courtesy of Shu Ching.
Book the quintessential Japanese apartment on The Luxe Nomad, or just have a browse around whilst you dream of sakura season.