We chat with serial traveller and Nomad-on-the-Go Ondine Cohane, who's also Contributing Editor at Condé Nast Traveler, as well as Travel Writer for New York Times, GQ, Bon Appetit and BusinessWeek. As if that's not enough, this lovely lady runs the beautiful La Bandita and La Bandita Townhouse in Tuscany with husband John Voigtmann and makes her yearly pilgrimage around the world with her family. We find out what makes her tick and where her fave spots in the world are.
How did you get into travel writing?
I always wanted to be a writer and did stints at places like Vanity Fair and New York magazine before I realized I what I really wanted to do was write AND travel.
Do you research before you travel or let serendipity lead the way?
I do a combo: I will do some research through newspaper and magazines, cross-referencing recommendations, asking people I know in a specific region, but then once there I follow my own eyes, and nose.
Is there a difference when you travel for work or when on personal holiday?
Not a huge amount except for on personal holidays we prefer to have at least one week in one place as we move around so much the rest of the time. Last January for example we rented a gorgeous glass and wood modernist house in Koh Phangan which would have cost at least triple the price in Europe.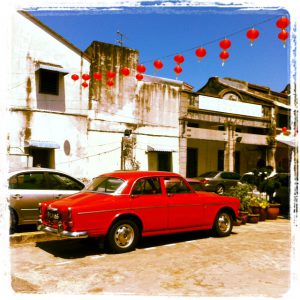 If you weren't in the travel industry, what would you do?
Gosh, I would love to be involved in an organization like the Clinton Global Initiative, traveling and trying to add to social and economic equality.
You live in Italy when you're not globetrotting, where/what would you recommend we visit? 
1) I love Salina in the Aeolian Islands off Sicily. It is beautiful and low-key where they shot Il Postino. In fact I adore Sicily in general like the cities of Siracusa and Palermo, and Mount Etna.
2) The Dolomites in the north of Italy are underrated and simply gorgeous for hiking in the summer and skiing in winter. And the food is amazing,
3) Venice is a must but I like it in late fall when the crowds aren't as thick. And the lagoon islands — like Torcello and Burano — are exquisite and not as touristy any time of year.
4) Vernazza, part of the Cinque Terre, is a beautiful fishing village with great hikes leading from one town to another. It is unfortunately becoming more crowded though.
5) Pienza, where we live is one of the most beautiful villages in the world. And I am not just biased, it is UNESCO-protected and been tagged as an ideal city. From there it is a quick hop to other gorgeous hill towns like Montepulciano and Montalcino and a 45-minute drive from Siena.
You have a ritual 2-month holiday with your family every year. Why is this important to you?
Basically the way our travel is divided up is to do Europe and the States April-November (shorter trips mostly) and then to do a two to three month stint further afield. We have done Southeast Asia twice and South America once since our son was born. These trips are so essential for us, we get so much time as a family together while discovering new places. My husband and son love to travel too so we get very excited to get on the road.
Do you think it's important for children to start travel young? 
I think it is important to get kids traveling as soon as possible. I think the longer you leave it the more strange it seems to them and parents get more and more anticipatory anxiety about it. For example the eight months to a year window, before they start walking, is such a good time to try it out.
Has any destination ever made you think – hmmm – I wouldn't bring my kid there?
We loved Bhutan but I am not sure it was the best place for my son in the sense that there were long bumpy transfers everywhere and he wasn't so keen about the temples as yet 🙂 Also he probably suffered from the altitude a bit.
Last year it was Bhutan, Philippines, Thailand & Malaysia. What struck you the most about your travels in these countries?
I just love Southeast Asia, the people, the variety of the food, the shopping, how kind people are to kids, the sense of high and low, the history. I feel like I could go back every year and discover a different island, retreat etc.
What's on your ultimate top ten list?
God I have a 100! But if I have to choose, it would be:
1) Dedon resort in the Philippines
2) La Pineta restaurant on the Tuscan Coast
3) Baron Rouge in Paris for wine and oysters
4) Frick museum in NYC
5) Alle Testiere restaurant in Venice
6) Tiger's Nest Monastery, Bhutan
7) The Siam hotel, Bangkok
8) River Café, London
9) Surfing off Mexico's Pacific Coast followed by cold beer and fish tacos
10) Vamizi Island Resort, Mozambique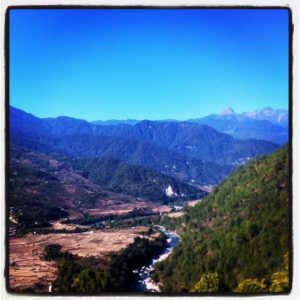 Best place to party like it's 1999?
Fasano in Rio.
Best place to drop it ($$$) like it's hot?
Corso Como in Milan.
Favourite place in the whole world? 
Can't choose. Seriously, I live in one of the most beautiful spots on the planet. I spend a lot of time near San Pancho on West Coast of Mexico in a house that is as close to nirvana as you can get. There's a private cove with pelicans skimming by, views of the ocean in every directions. I feel relaxed and completely inspired.