Whether you only know casual lines from Romeo & Juliet or have spent your entire life studying and interpreting his works, everyone has heard of William Shakespeare. In this year of 2014, we recognize that the time is nigh for the world to gather for a huge celebration of what would have been his 450th birthday. Plays are being reenacted in every nook and cranny, and suddenly the 'Alas, poor Yorick' sloth has shot to popularity once again.
Between your neighbourhood theatre to Shakespeare Village in Warwickshire, we understand that picking can be an arduous task. Hence, we sought to help you suss out the best spots (and in so doing, hopefully best acting as well) to watch your faves in action.
#1  The Minack Theatre, C
ornwall, UK
We're Luxe Nomads so you can't blame us for falling head over heels in mad love with the Minack. Waves crash in the background while you watch men in tights wax lyrical about true love. You sit, perched on an outcrop of jagged rock and immerse yourself in the art as the sea breeze ruffles at your hair. Even if you're seeing this post a year too late, we would still recommend this theatre for the stunning location.
#2  The Chatsworth, Derbyshire, UK
Here's one for the commercial folk; say you're not going to travel all the way to London for one play – that's understandable. So we've packed in a two-in-one for you wannabe lit-buffs: a day trip experiencing the grandeur of the ancestral homes of the Cavendish at Chatsworth and perhaps a picnic in the gardens and finally settling down for the play in the evening. There will only be one screening of the famous love tragedy on the 20th of August 2014 at 7.30pm, so make sure you block that day out in your calendar.
#3  Stratford-upon-Avon, UK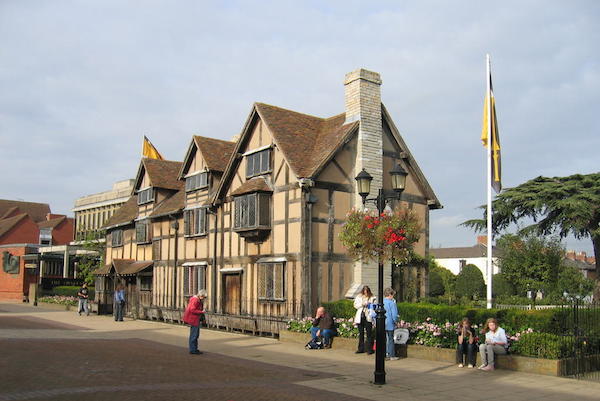 It was both his birthplace and final resting place, so it only seems fitting that a celebration of his 450th name day should be here. Almost synonymous with his name itself, a visit to the Royal Shakespeare Company at Stratford-upon-Avon is integral for any fan. Think of it as a pilgrimage to pay homage to the world's famous playwright. There's no planning needed for this one; plays are shown pretty much throughout the year, so just pick out your favourites and plan your trip around it.
#4  Oregon Shakespearean Festival, USA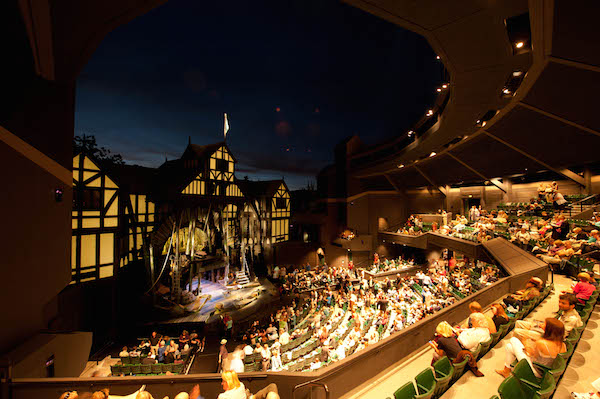 As the name suggests, the Oregon Shakespearean Festival is kind of a huge deal. The compound is massive with several stages… all the better to see things with. Surrounded by towering pines and dense forests, this is one of the largest and oldest non-profit theatres in the great US of A. It has an eight and a half month season from February to October featuring eleven plays, four of which is typically by William himself. Think of it as Coachella for lit-buffs. A definite must-have.
#5  Keswick's Theatre by the Lake, UK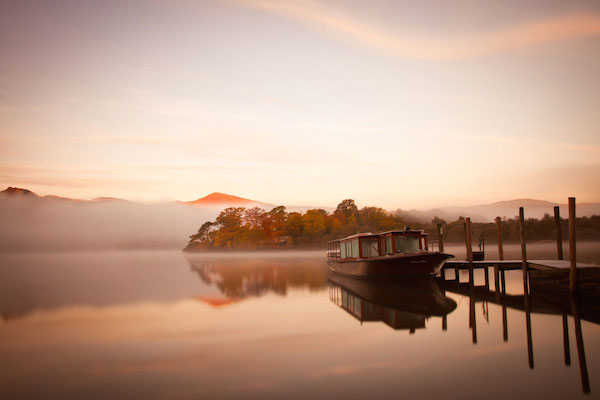 Between the woods and water, Keswick's Theatre by the Lake has indeed been blessed with the best of spots in Britain. Just beside the lapping waters of Derwentwater, the theatre interiors boast several levels of resplendence, while the stunning scenery of the lake completes the magical experience. Offering up a platter of more than Shakespearean works, the establishment also covers relatively modern interpretations of Dracula and the ever-popular Pride & Prejudice. All in all, a great all-year option to get your art on.
Main picture credit: 1.