From sky-high adventures to ocean-deep exploits – the great outdoors is truly an adventurer's playpen. If you're the kind that craves adrenaline-inducing activities, how about penning down some of these challenges into that bucket list of yours?
Note: These adventures are not for the faint hearted.
#1 Cage Diving With Sharks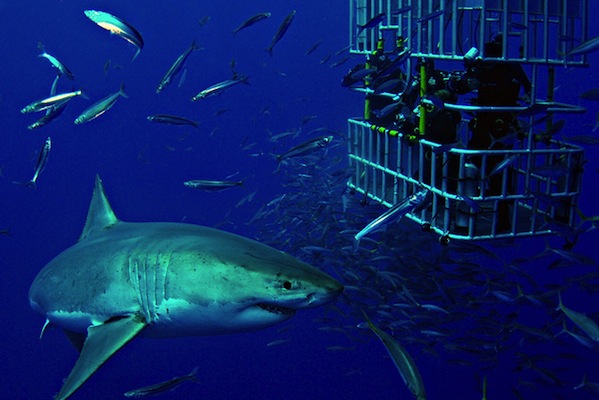 Location: Western Cape, South Africa
This makes an ideal activity for the adrenaline junkie in you! The thought of diving into the deep blue with the presence of the Great Whites send shivers down the spine, however, this sport is relatively safe because you'll be behind bars (literally). The underwater cage will keep you from harm's way as you experience a close-up encounter with these phenomenal apex predators that can grow up to over twenty feet.
#2 Cliff Camping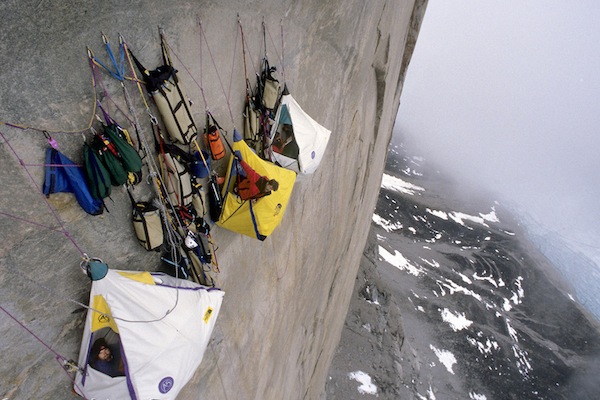 Location: Colorado, USA
We'd like to introduce you to camping redefined. Cliff camping also known as vertical/extreme camping, requires you to let your life hang by a thread, literally.
A portaledge is securely attached to a sheer rock face, a few hundred feet above ground. Happy campers would then sit in the suspended-tent and spend the next few hours hanging-out by the edge of a cliff. With nothing but an aluminum frame and sheets of nylon to prevent you from falling, we can only say, 'keep your fingers crossed'.
If this doesn't get your heart racing, we don't know what will.
#3 Swimming In Victoria Falls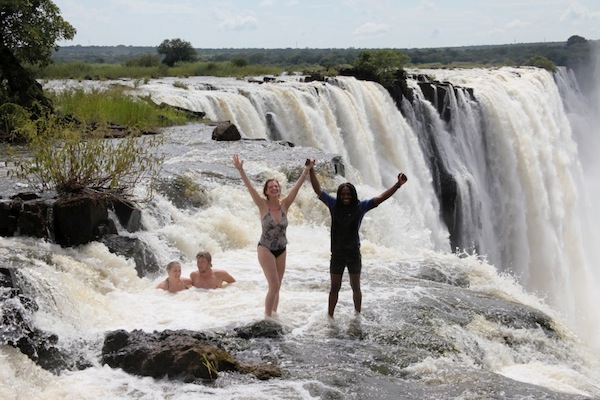 Location: Victoria Falls, Zambia
Up for a splashing good time in the Devil's Pool right by the edge of the majestic world wonder? Instead of watching the falls from afar, you can choose to swim right in the thick of the swirling action. Don't worry about getting swept away by the current, because the existence of a natural rock wall just below the waters (before the 100 meter drop) will keep you at bay.
An up-close experience of the roaring falls & enchanting rainbows is definitely rated as legendary in our books!
#4 Volcano Boarding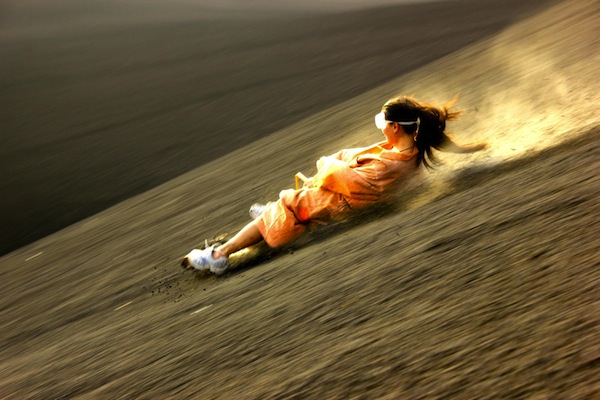 Location: Cerro Negro, Nicaragua
Who would have thought that surfing down the slopes of an erupted volcano at 30mph an hour on a metal board would become a form of sport available for all. Also known as ash boarding or volcano surfing, expect to get down and dirty along with multiple cuts and abrasions – this is perfect for the thrill-seeking adventurer within you.
In case the name doesn't scream 'extreme', Volcano Boarding is classified as a high-risk sport; hence, you'd be required to wear protective gear such as goggles and jumpsuits.
#5 Night Diving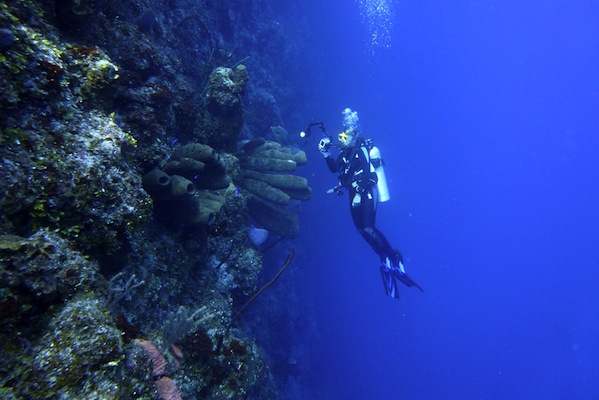 Location – Great Barrier Reef, Australia
Just the thought of diving deep into the great unknown with little or close to no light may seem harrowing to many, but thrill-seekers around the globe would take on the challenge in a heartbeat.
While it may seem daunting, night diving presents you with the rare opportunity to witness the natural phenomenon, aptly nicknamed "sex on the reef" (coral spawning – sperm and eggs meet to form beautiful corals) which usually takes place at night. You'd also be feasting your eyes on a brand new cast of nocturnal reef life.
#6 Tandem Skydive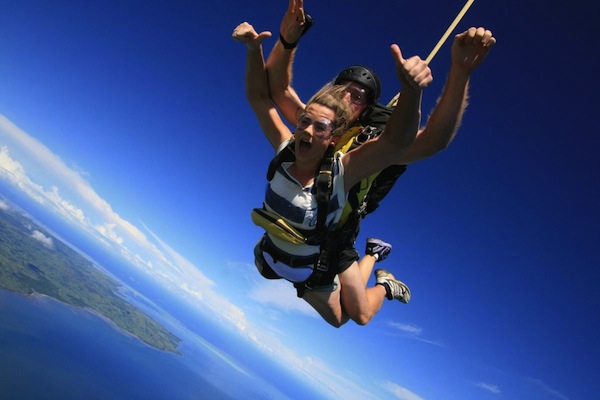 Location – Sydney, Australia
Ever fantasized about being a superhero? Leaping out of a plane in full pursuit of saving the day! We've got great news, because you can now take a step closer to living out your fantasy!
Just about anyone (who isn't afraid of heights, that is) can sign up for the Tandem Skydiving experience, whereby, you'd be attached to an experienced skydiver via a specially designed harness system before hopping off a perfectly functioning airplane at 14,000 feet above sea level. The consolation, if any, is the knowledge that you won't go down alone.
Main photo: 1.