You might know him from those famous GAP ads, Wes Anderson's The Grand Budapest Hotel (if so, you might also like our travel guide for Wes Anderson fans) or as the fashion designer of House of Waris. But that didn't stop Waris Ahluwalia from being unfairly denied boarding his flight earlier this week.
Sikh New York-based Ahluwalia was on his way to board an Aeromexico flight from Mexico City to New York when she was stopped by security staff who asked him to remove his turban. The actor told Washington Post, "I said, 'I won't be taking off my turban here.' A group of Aeromexico employees spoke among themselves in Spanish and then one guy came back to me wearing an orange vest over a suit and said, 'You will not be flying Aeromexico and you will need to book a flight on another airline."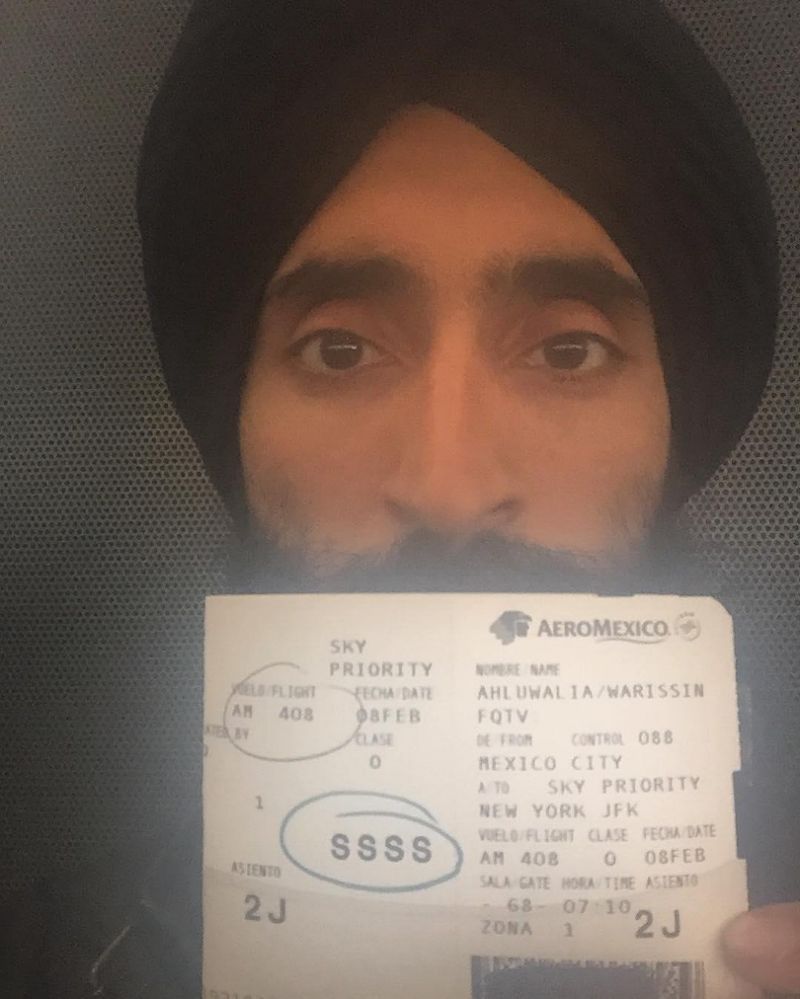 Ahluwalia then took to social media but rather than venting his frustrations in typical celeb fashion, used the unfortunate incident to spread awareness of racial profiling. He posted the picture above with the caption: This morning in Mexico City I was told I could not board my @aeromexico flight to NYC because of my turban. #FearisanOpportunitytoEducate #humanrights #dignity #lovenotfear."
Word quickly spread and the post (now with more than 10.5k likes) is making rounds over the internet. We hope he didn't end up missing New York Fashion Week after all that trouble — a joke the actor himself made on his Instagram account in a subsequent post.
Where's your next flight to?