Besides our infamous airport and the number of millionaires we have in our teensy city, there are several notable things that the residents of Singapore do better than everyone else. Disclaimer: This post was written by a Singaporean for fellow Singaporeans (with a sense of humour;).
Here are a list of 9 things this little red dot excels at:
#1 Complain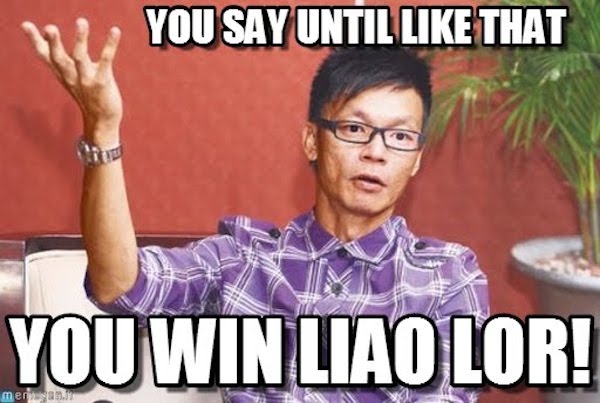 We complain effectively. No other country does it better than us. The weather, the government, money, lack of freedom & jobs… Why do we complain? Cannot issit? Got problem ah?
#2 Eat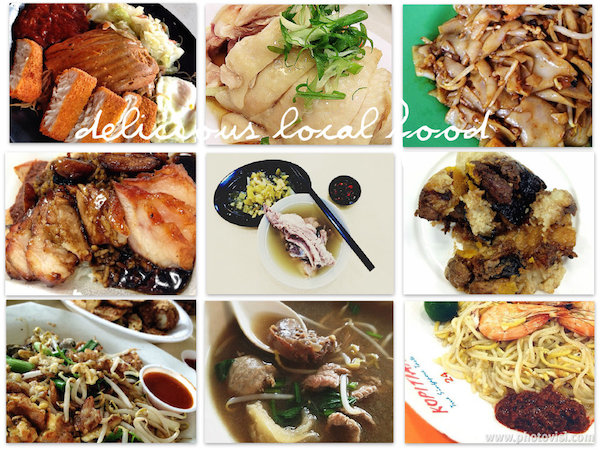 If we didn't have the food we did, about half of our population would have migrated elsewhere. Yes, that's how integral it is to our lifestyle. Most of our famous hawker foods will give you serious health conditions in the future, but #whocares, #yolo.
#3 Fly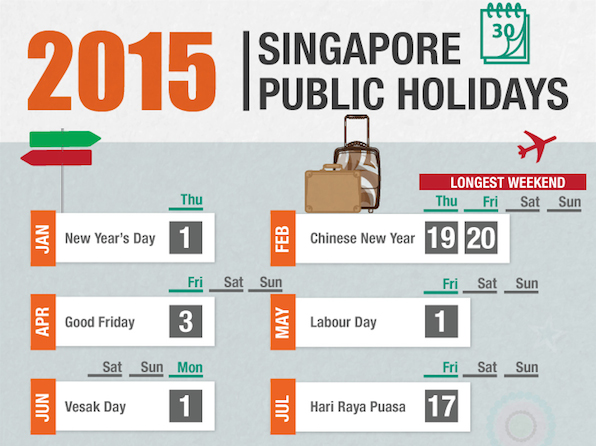 Type "MOM" into Google.com.sg and the second thing on the list is "MOM Singapore Holidays 2014/15". That's because we love to fly. Playing tetris with our public holidays and annual leave dates is our nation's hobby. Where do we go? It never matters.
#4 Shop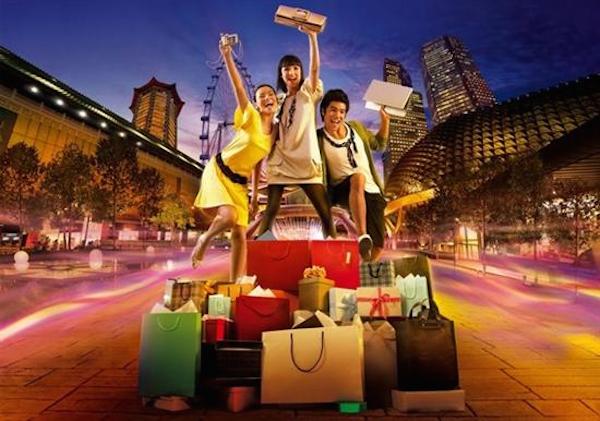 Almost considered Singapore's unique festival, our GSS (Great Singapore Sale) is the soul of this country. Most of our shiny, developed areas are malls, so you can hardly blame us.
#5 Find a Bargain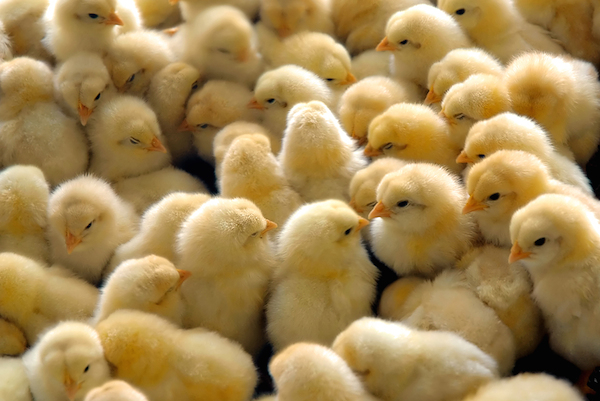 Continuing from above, Singapore likes a bargain. Watch us sway at the sign of 40% off and be suckered into a 'Buy 1 get 1 free' deal. It's a siren's song we can't ignore, especially if we don't need the item in question.
#6 Queue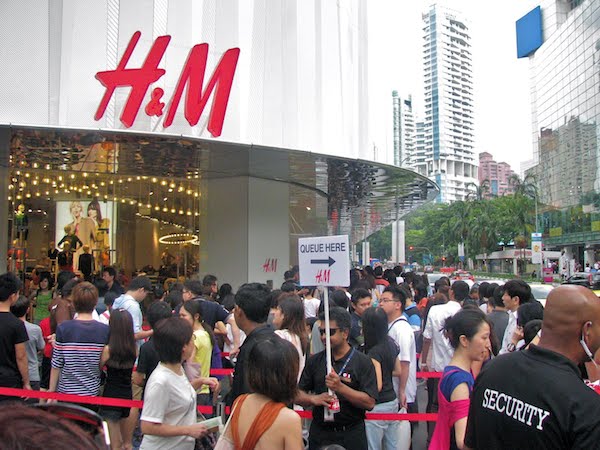 What's that? H&M opening? Hello Kitty on sale at McDonald's? We will queue overnight if necessary. Set up a camp, what have you. Some say it's part of the thrill, we just say we are kiasu*.
#7 Follow the law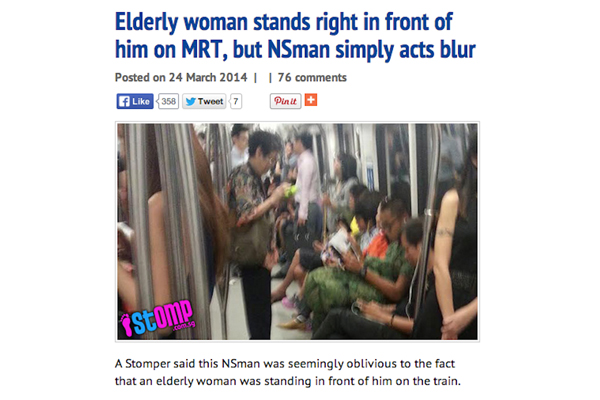 We are great, law-abiding folk. In fact, we're also a huge nation of tattletales. Combine that together and you get stomp.com.sg, where keyboard warriors furiously shame people who break the law.
#8 Being clean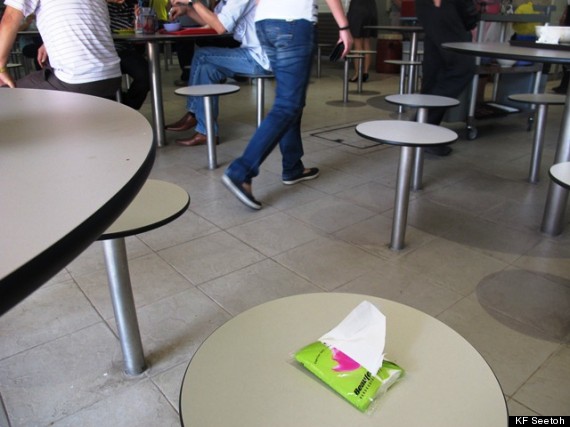 How do you spot a Singapore native away from his/her own turf? We are ridiculously OCD about cleanliness. We will put trash inside our bags until the next dustbin appears and you will spot us cleaning their seats, utensils and tables with tissue before we begin eating.
#9 Being Contradictory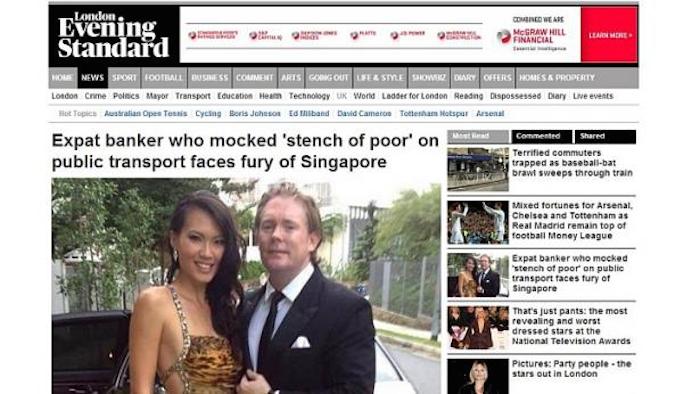 Although we will grouse about the government and ERP** to no end, it only takes one foreigner to insult us and we will rally like an angry mob of red ants (online, behind our keyboards) to shoot them down. We refuse to admit it, but we really love our country.
*kiasu: A Singlish term meaning, a grasping, selfish attitude. 
**ERP: Electronic Road Pricing, another way for the government to 'ease' traffic on the road by charging vehicles that go through the gantries. 
How many nomads here are from Singapore? Did we miss anything out?
Main photo credit: 1.