Read the original article on Lion in the Wild
Location: Kamandalu in Ubud, Bali
Walking down through the stone walkways, lined with lush greenery and blooming bougainvilleas, I couldn't imagine wanting to be cooped up in our villa for any longer than necessary. Kamandalu is a tropical maze that surprises you with something new at each turn; multiple restaurants, pools, a lagoon and even candlelit teepees. As we were led to our villa for the first time after our flight to Bali, my breath was taken away by the short glimpses of the Ubud valley below, smothered in endless sky-high palm trees. The haze of humidity made me question whether such a view could be real, but believe me when I say, it was.
When the wooden door of our Pool Villa was pushed open, we walked down the steps to find a traditional Balinese balé positioned by our very own infinity pool, both of which overlooked the magical vista of Ubud's hillside that had, just moments ago, felt like a wonderful dream. Needless to say, it didn't take us long to realise that we needn't leave our villa at all. It was the perfect sanctuary to embrace that we were, at last, on holiday.
And just incase you need a little more convincing, I'm sharing with you six things to do in the beautiful Pool Villa at Kamandalu, Ubud, with The Luxe Nomad.
#1 Enjoy a sunrise breakfast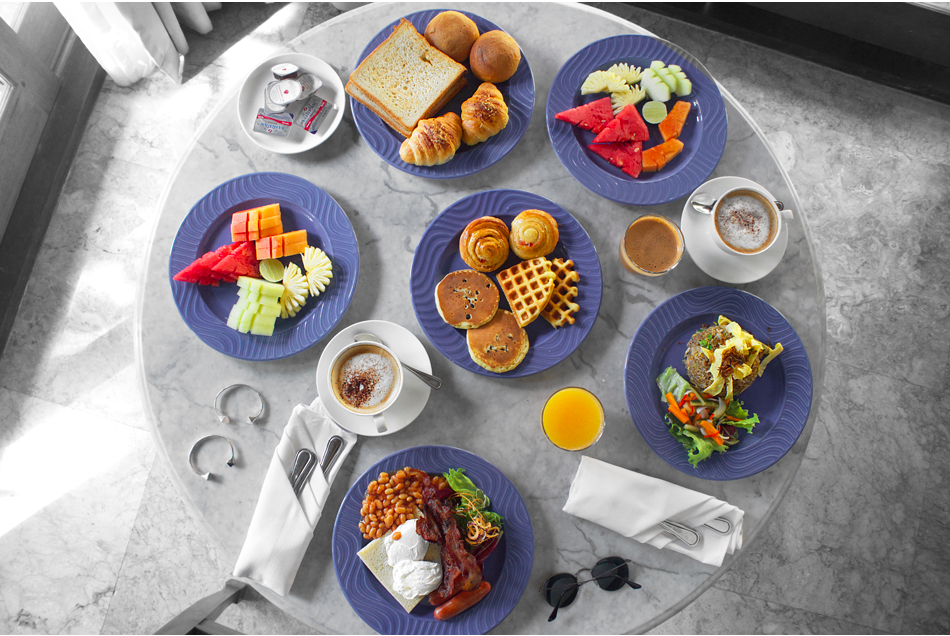 I've witnessed many a colourful sunrise and sunset on the Island of the Gods, but it was our first in Ubud, which is apparently known for its early morning light shows of red, orange and pink (and everything in-between). If you don't mind the 6:00AM wake-up call, then there's no better way to watch the stunning sunrise than with a cup of coffee and a delicious breakfast spread of waffles, choc-chip pancakes, danishes, fresh fruit, bacon, eggs, sausages, nasi goreng and whatever else your stomach desires, all from the comfort of your own private villa. Oh, and chances are you'll hear the early morning cries of monkeys that call the forest home – pretty cool, eh?
#2 Treat Yourself to a Sleep-in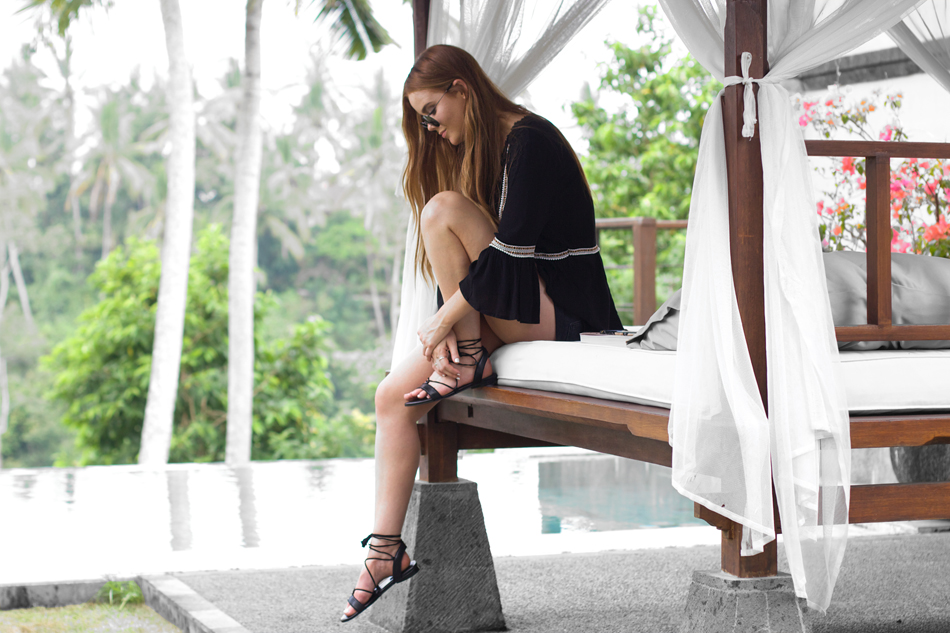 Of course, if you'd prefer to spend your mornings wrapped up in the crisp white sheets of your whimsical four poster king-sized bed, then there is no judgement on my behalf. Truth be told, if I could wake-up late everyday surrounded by a cloud-like, draped mosquito net, I wouldn't hesitate to do so either. And if you really don't want to leave the comfort of your bed for the 10AM breakfast call, you can always have your brekky (or brunch) delivered straight to you without having to take a step. After all, you're on holiday, so why the heck not?
#3 Take a Dip in the Pool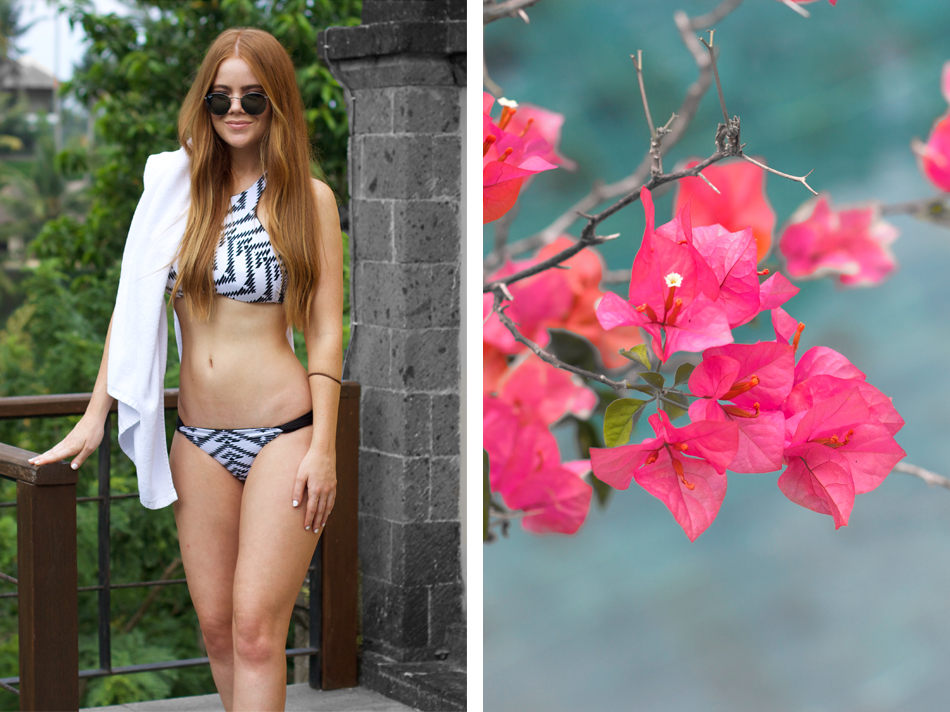 On the edge of the resort, looking out over the Ubud rainforest, awaits your very own private infinity pool that expands over the width of your villa. In other words, there's enough room for you and twenty of your friends, although I'd recommend keeping this peaceful paradise all to yourself.
It was a particularly hot and humid month in Bali while we were there, despite keeping our fingers crossed for slightly less intense heat (the difference between March and July is formidable). That can only be expected when in SouthEast Asia though, but there's nothing more rewarding than continuous refreshing dips in the pool. If it were up to me, I'd spend the whole day lazing in the pool, only leaving its turquoise waters for food and to slip, slop, slap.
#4 Order Room Service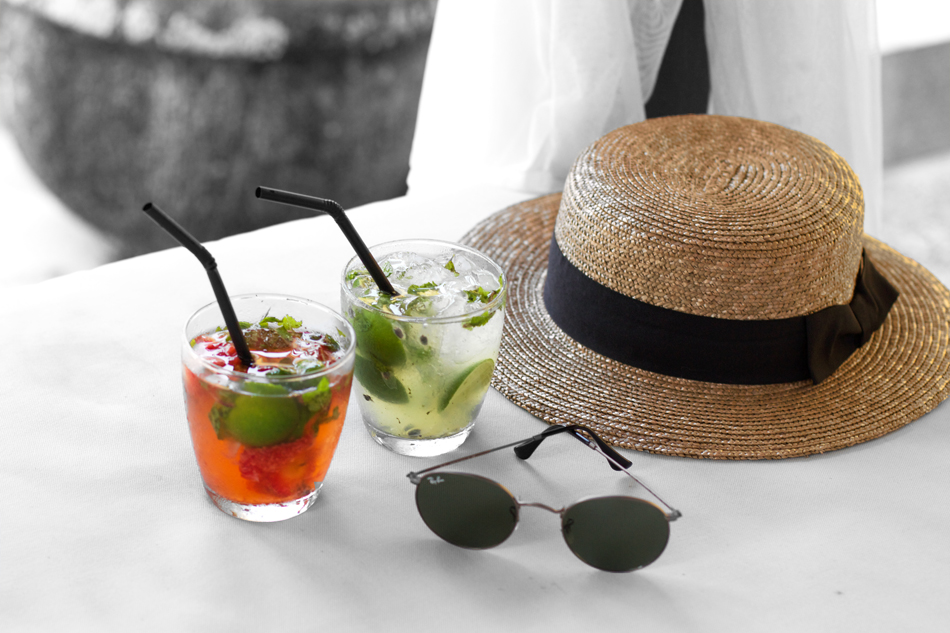 Or is it called villa service? Either way, Brad and I always splurge on room service when we're away (if it doesn't cost an arm and a leg!). Kamandalu has so many dining options, from an authentic Balinese restaurant and a western-influenced cafe to picnic lunches and private candlelit dinners, but I still can't say no to the ease of in-villa dining.
Feeling a little peckish? Order the Vietnamese rice paper rolls. Don't want to leave your villa? Call Aira Cafe for a classic BLT. Ready to celebrate happy hour? Have a mojito served straight to your private pool.
#5 Have a Bubble Bath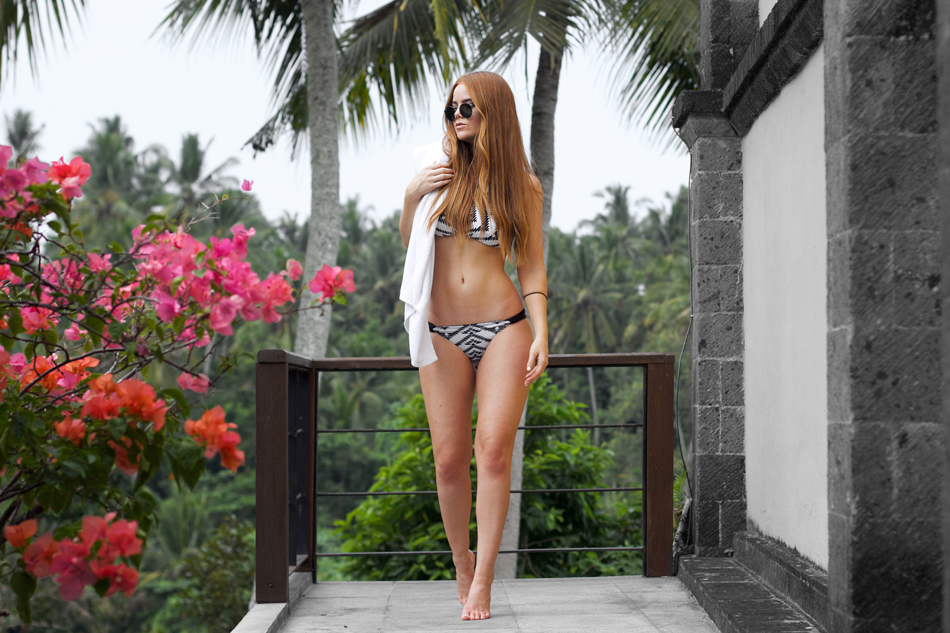 I have a major soft spot for evenings spent soaking in a warm bath, so when I spotted the sunken tub in our en-suite, I knew I had to test it out at least once.
It wasn't until I submerged myself in the lukewarm water on our last night, topped with mountains of white bubbles, that I realised just how utterly huge the bath really was. I mean, I wasn't even close to touching the other end with the tip of my toes! It was a bath-lovers dream.
Eyes closed and Bon Iver playing sweet music, only my rumbling tummy could pull me out of the bath and out of my relaxed trance (just in-time for dinner!).
#6 Relax and Rejuvenate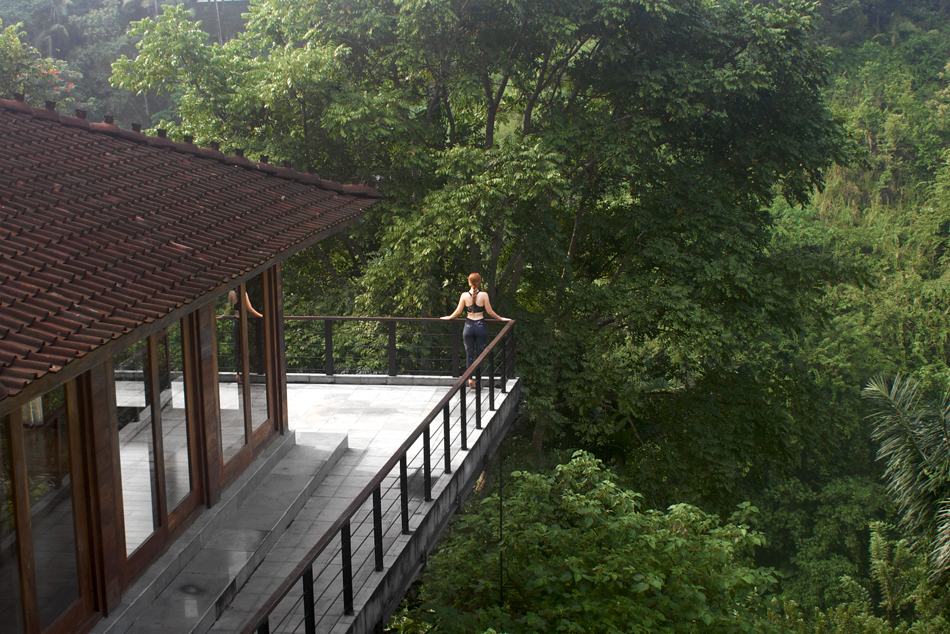 If there's one thing you should take away from Kamandalu, it's the promotion of peacefulness. When we go on holiday, we're treating ourselves and, more often than not, offering a rare period of relaxation.
Everything about the Pool Villa entices you to let go of your senses and simply relax. Read a book on the cushioned balé or admire the beauty of Ubud from one of the sun loungers by the pool. Spend a day in the pool or run yourself a warm bath. Spend the morning catching-up on sleep or enjoy a sunrise breakfast.
Whatever you decide to do, you'll be feeling thoroughly rejuvenated before you know it. The only downside? I can guarantee that you won't want to leave your very own private piece of paradise.
Photo credits: All