There's no place we'd rather be.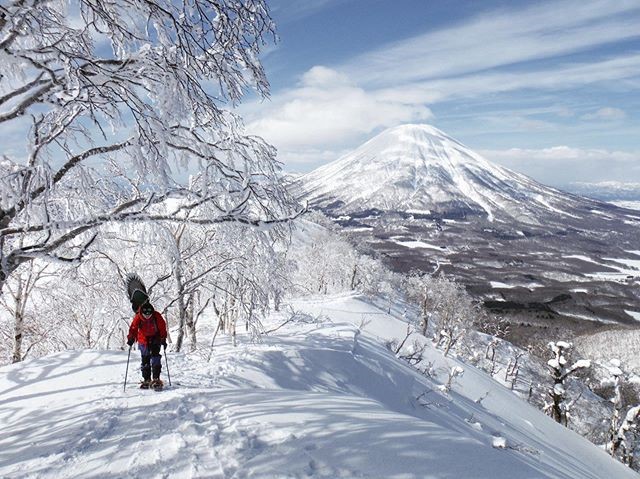 With everything that's going on in the world right now, we'd give anything to be able to fast forward through 2020 and jump straight into the day where we are finally able to book our tickets to Japan (most specifically, Niseko!).
We know we go on a lot about magnificent sunsets and beachside villas but there's also a part of us that craves for a winter getaway from time to time – and today just so happens to be that day.
One might ask what makes Niseko so great. Well, for starters, it is Asia's most famous ski resort and it's known as a mecca for foodies and snow-sports enthusiasts alike. But beyond the majestic snow-clad Mt. Yotei and its deep, fluffy powder fields, this Hokkaido town has got snow much more to offer.
#1 We Miss the Adrenaline Rush
Niseko truly is every powderhounds dream come true. Nothing warms (the irony, we know) our hearts more than waking up to a bluebird day and making fresh tracks in the morning. Even when we're not busy perfecting our powder turns, we'd book ourselves in for some fun non-ski pastimes like snowshoeing or snowmobiling.
Next on our bucket list? Cat skiing!

---

Read more: 7 Things to Do in Niseko Even If You're Not Skiing
---
#2 We Miss Donning Ski Fashion
Listen. We did not spend all that money on a Lane Crawford sakura pink snow suit just to let it sit in the back of our wardrobe. Call it a love hate relationship if you must, but as much of a pain it is to use the lavatory when we're all decked out in layers, we really do miss the whole shebang of dressing up and parading around Hirafu town in our stylish ski wear.
Besides, good outfits are required to rock those OOTD shots for the gram and your significant other needs practice in order to obtain his #tripodboyfriend/husband status.

---

Read more: What to Pack for a Ski Trip in Japan
---
#3 We Miss Indulging in Good Food
Boy, does this hit the hardest. Sushi, Yakitori, Izakaya, Sashimi, Tempura, Soba, Ramen, Hot Pot, Sake…you name it, we miss it.
Making restaurant reservations for dine-in in Niseko is no easy feat (psst…The Luxe Nomad's concierge team are pros at getting you a table at Niseko's most sought after restaurants!), but when there's a will there's a way because no genuine Japanese holiday experience is complete without a taste of the finest and freshest cuisine the country has to offer.
DID YOU KNOW? You can find luxury patisserie ​Pierre Hermé at Park Hyatt Niseko! We don't know about you, but we're definitely dropping by next time we're craving for a sweet treat after skiing.

---

Read more: Michelin-Star Chef Yuichi Kamimura on his Restaurants and why Niseko is best at 3 AM
---
#4 We Miss Living the High Life at Luxe Accommodations
Spending nights on end at gorgeous chalets is something you'll never be able to experience if you're on a city break. There are plenty of accommodation options to choose from in Niseko. So much so that we're always spoiled for choice during the booking stage of our trip.
Do we want the ski-in ski-out hotel this year or should we opt for the alpine-themed townhouse that's further away from the slopes for more privacy? Should we book the one with the Hinoki bathtub or jacuzzi? Maybe this is the year we splurge and go for the 7-bedroom penthouse with unobstructed views of Mt. Yotei!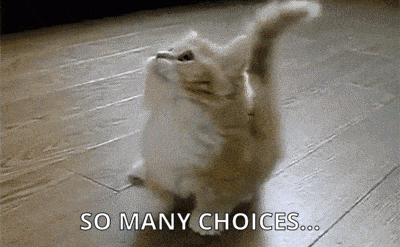 That said, we can rest well knowing we'll be treated with Omotenashi no matter where we end up.

---

Read more: How to Live Your Vvip Ski Dreams at Hakuchōzan, Niseko
---
#5 We Miss Exploring Hokkaido
Another thing we love about Niseko is that it's one place you'll never get bored of! It's fairly close to other hotspots in the region and they're all just a short drive away. Which is why we always allocate a day or two for scenic day trips when we need a break to recover from all the powder action.
Our favourites: Otaru, Furano, Noboribetsu and Lake Toya.
How to get there: Rent a car or hire a private driver (there are plenty of English-speaking ones available if you book early!)
All these reminiscing is making us miss the delicious ice-cream at Takahashi Dairy Farm and the steaming hot spring at Yugokorotei. TIP: If you don't have a full day to spare for day trips, you can opt to visit both aforementioned locations as they're only a 10-15 minute drive away from main street Hirafu.

---

Read more: The Ultimate Gourmet Experience in Hokkaido with Ian Fong, Owner of HOKKAIDian Homestead
---
#6 We Miss Making New Friends
If you think the "friend" we mentioned was the reindeer in the image above, you're absolutely right! Don't judge, interspecies friendships are extremely common!
Jokes aside, one of the best parts of a ski holiday is the people you meet along the way. We've built lifelong friendships with those we met during group snowboard lessons and while queuing for a table at Ezo Seafoods. One minute you're strangers from opposite sides of the world and next, you're trading Facebook handles over an après-ski drink. Isn't it funny how life works that way?

---

Read more: 10 Things to Know When Planning Your First Ski Trip to Niseko
---
In A Nutshell
Going through the list we've came up with made us realise that the little things we once took for granted are the ones we ended up missing the most. Like scrapping snow off our rented SUV or grabbing a quick coffee from the % Arabica Kiosk in front of the Hirafu 188 building; the tingling sensation we feel when we make that first step into the onsen or those moments praying we won't get frostbite when we remove our gloves to take a picture.
So here's us promising on public record that we'll remember to stop and smell the roses on our next #JaPow trip.