Unless you've been hiding under a rock, you may have the vague idea that the 2018 Pyeongchang Winter Olympics just ended. On top of the return of the seriously ripped and oiled Tonga guy to the opening and closing ceremonies, the Games actually looked fantastic so you're thinking of adding this super cool country on to your bucket list. But surely there's more to South Korea than lots of snow and soju right? You'd be right! Here are our top 5 spots you can't miss in South Korea.
Read also: How to Survive Your First Korean Drinking Session
Seoul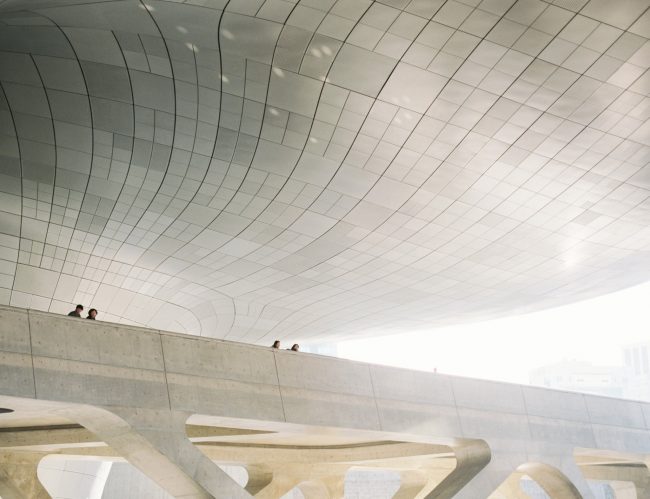 Obviously you're going to want to visit South Korea's capital city. This stunning, sprawling metropolis is K-Pop personified, thanks to its bright lights, loud music, great fashion, delicious food, and heady cultural mix of East and West. Mind you, if you only have a few days to visit, you'll want to zero in on the highlights – we recommend the shopping streets of Myeong-dong (one of the busiest areas of the city) for its cosmetics, fashion and tasty food; Hongdae for its young vibe, hipster feel and student dives; Insa-dong for its traditional culture and crafts, as well as the nearby Gyeongbokgung Palace and Bukchon Hanok Village; and Garuso-gil in Sinsa-dong for chic ateliers, cult designers, and insta-worthy cafes.
Gyeongju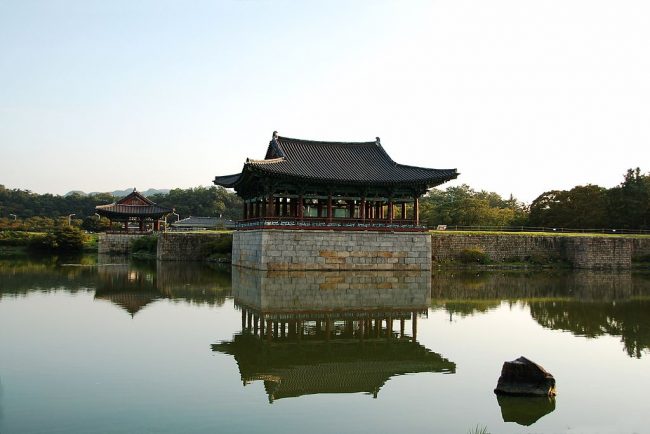 As the capital of the ancient kingdom of Silla, Gyeongju was the 4th largest city in the world during the 8th century. Known as the 'museum without walls', many of the city's architectural sites and cultural properties still survive, ironically due to with the Seokguram grotto, Bulguksa temple, and Yangdong Folk Village listed among 31 national treasures, 35 royal tombs, and a museum that houses over 16,000 artifacts. If history is your thing, you'll want to visit during October when the Silla cultural festival is held. Don't forget to taste the food too, Gyeongju is the home to 'Gyeongju bread' which is a red bean pastry created in 1939, while seafood is also a huge attraction.
Jeju Island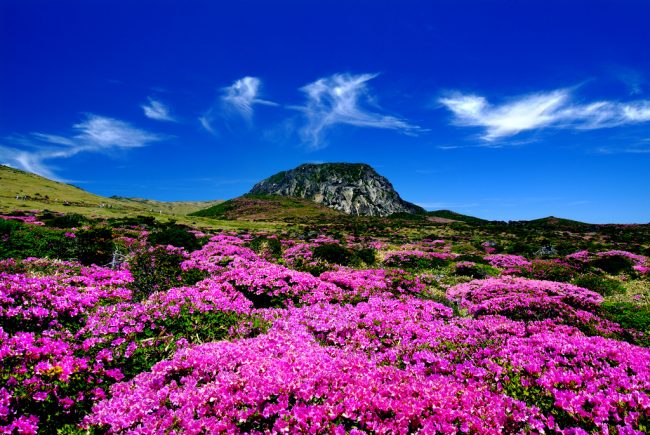 Any Korean worth their salt will tell you to go visit Jeju Island. It's definitely not for the kitschy erotic Loveland – an over-the-top adult theme park (although there are plenty who DO go to visit, especially honeymooners!). We think it's more to do with the fantastic landscapes the island has to offer, thanks to its volcanic past. Standing at 1,950 meters above sea level, the dormant Hallasan is South Korea's highest mountain, which you'll be able to climb in one day if you start early enough. There are also the famous lava tubes of Manjang Cave (formed by cooling lava), Dolharubang (grandfather stones similar to Easter Island's moai), deep-diving haenyo, walking trails, spas, stunning beaches, and beautiful sunrises.
DMZ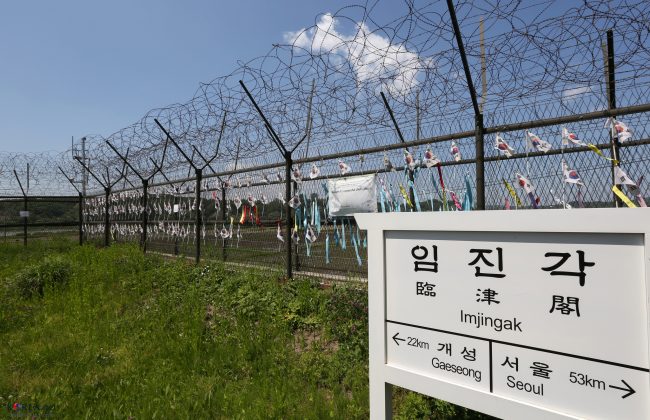 It's difficult to imagine when you visit South Korea, but it's actually a country that's still at war. Nothing hits this nail on the head more than a visit to the DMZ (Demilitarized Zone), which is a must-see (well, maybe not when Trump is making war threats against North Korea). The zone, established in 1953, is actually a buffer zone when the Armistice Agreement was signed during the Korean War. This truce line is a 2km-wide stretch of land where military activity is forbidden, and has unwittingly become a haven for wildlife thanks to six decades of sanctuary. Don't forget to bring your passport, and remember that photography is highly restricted. We'd definitely recommend visiting the Second, Third and Fourth Tunnels (dug by the North Korean army aimed at infiltration and espionage), as well as the DMZ Museum and observatories.
Busan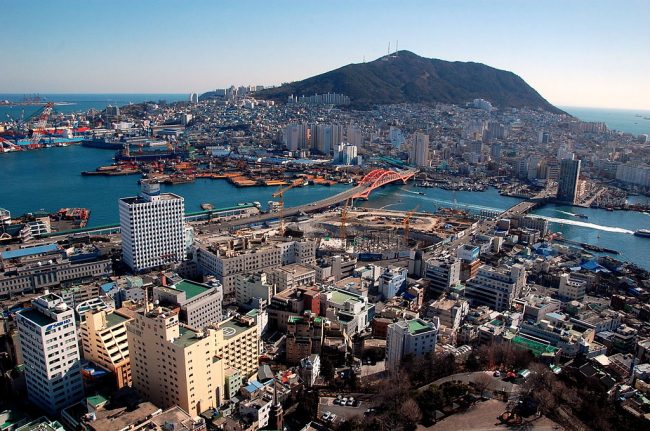 You might have heard of this little film that's out right now called 'Black Panther' helmed by Marvel Films. Well, Busan is one of its movie locations, and boy, does it look good. Although, if you knew anything about Busan, it might not immediately stand out as a cosmopolitan destination worthy of a big budget movie. Heads up – it's not. What it is though, is South Korea's second largest city, a poorer cousin to Seoul, but important nevertheless. As an industrial port city, beauty is not one of its main priorities, but its character more than makes up for it. We love Jagalchi Market, Haeundae Beach (just not in August!), and Gwangalli, but it's also the less hyped attractions like Songjeong beach, Gamcheon Cultural Village, Dalmaji road for cherry blossom viewings, and the star-studded annual Busan International Film Festival that make Busan worthy of any visit.