Want to know our secret list of go-to Phuket restaurants? Here are 5 that you won't regret eating at!
#1 Baba Soul Food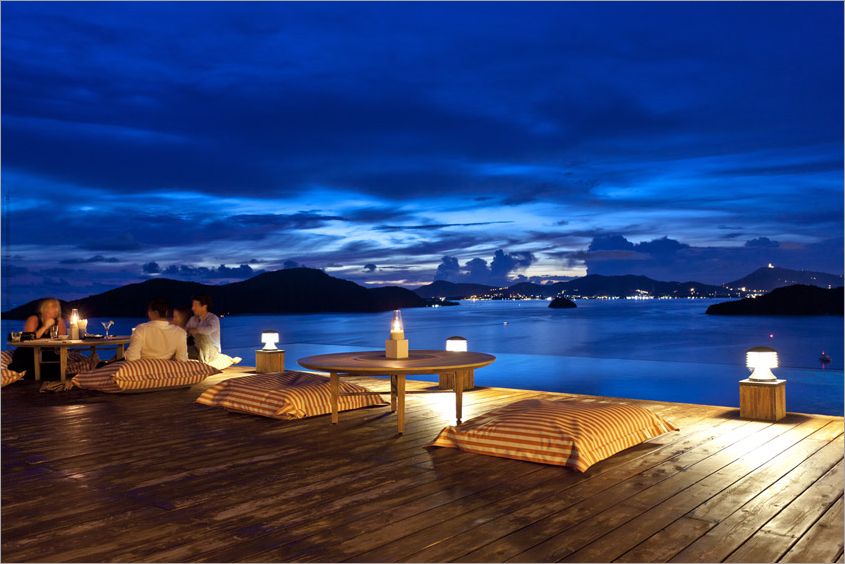 Why: It's got the best sea views and the most stylish and exclusive rooftop bar under its belt already, so there shouldn't be anything stopping you from going to Baba's. It's on the tippity top of Sri Panwa – a beyond gorgeous villa resort, and Soul Food and Baba's Nest are just two of its many perks. This award-winning restaurant serves tasty fusion Thai food using ingredients grown from the resort itself.
What to order: To sweeten the pot, we've heard that the cocktails are to die for.
#2 Hong Kong Restaurant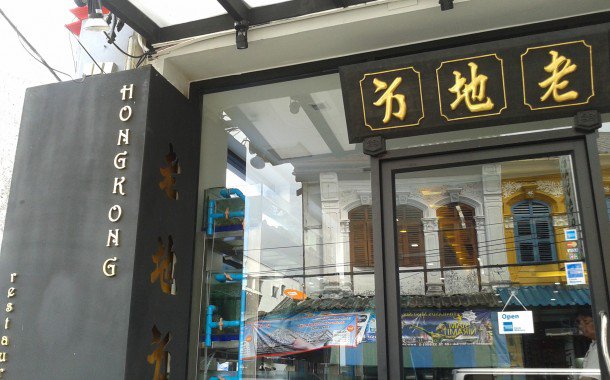 Why: If you want something other than Thai food, this little eatery in Phuket Town serves great Cantonese and Chinese dishes that are authentic in flavour. Smack right in the heart of Phuket town, it's easy to find and the best place to go for tasty and affordable food. Tip: Don't order the shark's fin soup though, we are against this barbaric practice!
What to order: Fried Crab with Chili salt!
#3 Da Maurizo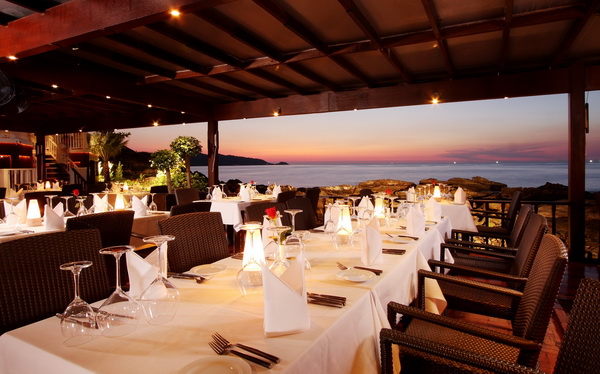 Why: Beachside, this is little Italy right here. With the menu firmly living up to its established reputation, more than 90% of the fruit, vegetable herbs and even eggs are organic and paired with imported meats and fresh fish and lobster, it's a hard act to beat. To lay on the finishing touches, you can opt to complement your dish with the supreme selection of wines that has won the Wine Spectator Award.
What to order: We hear the Ravioli with Veal Cheek braised in red wine is something out-of-this-world.
#4 La Gaetana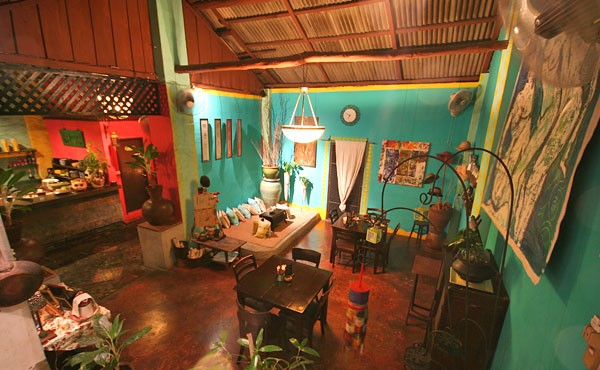 Why: It may be few in tables, but La Gaetana has a formidable reputation with a hawk's eye for details. Family run, Giovanni Ferrara and his Thai wife Chonchita are the geniuses behind one of Phuket's best Italian restaurants. With the ambience of modern laidback chic, the eatery is intimate yet with a definite sheen of class when you look closely enough. Master sommelier Giovanni is always on hand to pair your meal with a glass of red from his cellars as you slowly savour the delights in delicately cooked salmon or a hearty smoked duck breast.
What to order: Imported baked portobello mushroom in gorgonzola sauce.
#5 Laem Hin Seafood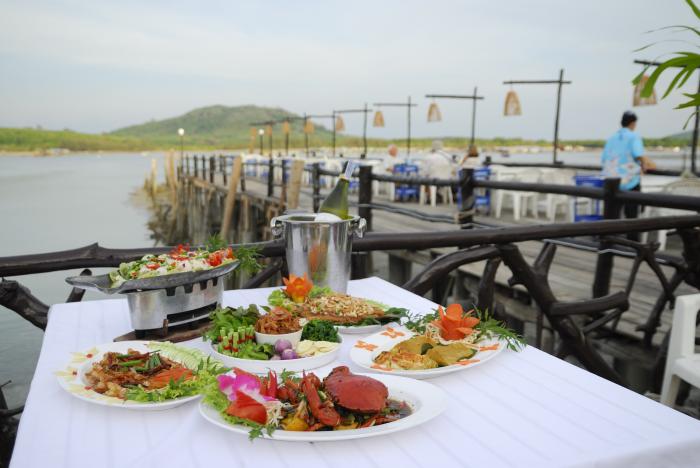 Why: Laem Hin Seafood is really second to none when you're after affordably awesome food in Phuket, plus this is where the locals eat, so you know it's going to be good! The outdoor terrace is built on stilts and faces Coconut Island, to give the illusion of a floating restaurant. Food-wise, it's always fresh, and Laem Hin focuses a lot on Southern Thai cuisine and salads. Lots of salads.
What to order: The Tom Praet Talay is a must for a side dish, and we'd say go for the crabs too.
Where are your favourite restos, nomads?
Main Photo:
1.
Photo credits:
1,
2,
3,
4,
5.