Sometimes, a holiday is all about the spa, and the last thing you want is to be stuck with is limited massage menus and fully-booked therapists. Here are our 5 best Bali massage villas!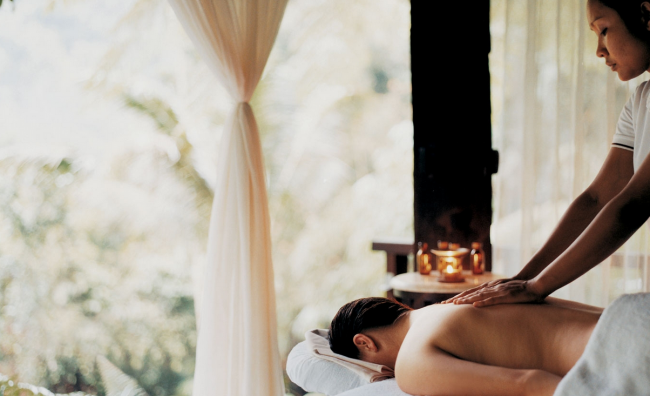 The villas: Ranging from rooms, suites, retreat villas, private villas and residences, the COMO Shambhala Estate in Ubud truly has something for everyone. Some are modern in style, while others take inspiration from the indigenous architecture – whatever the case, they are perfect for a natural and holistic retreat!
The spa: Facilities include a Vitality pool which is fed by a sacred spring on the Estate, treatment areas beside the Ayung River, a gym, Pilates studio and a yoga pavilion and resident in-house experts in Yoga, Ayurvedic medicine and outdoor activities – you'll know that you will only get the best throughout your stay.
The villas: Perched on 90 hectares of cliff-top land above Jimbaran Bay, the 290-room hotel and 78 private pool villas' majestic sunsets and ocean-front views are complemented by an exclusive white-sand beach, extensive facilities including 15 restaurants including the famous Rock Bar, 11 swimming pools, golf-putting and fitness center plus the world-class spa.
The spa: The Thermes Marins Spa and award-winning Spa on the Rocks are stunningly located on rocks amidst the sparkling Indian Ocean. Made from Indonesian 'merbau' wood and traditional Balinese 'alang-alang' thatched roofs, this is probably the most unforgettable spa experience, ever!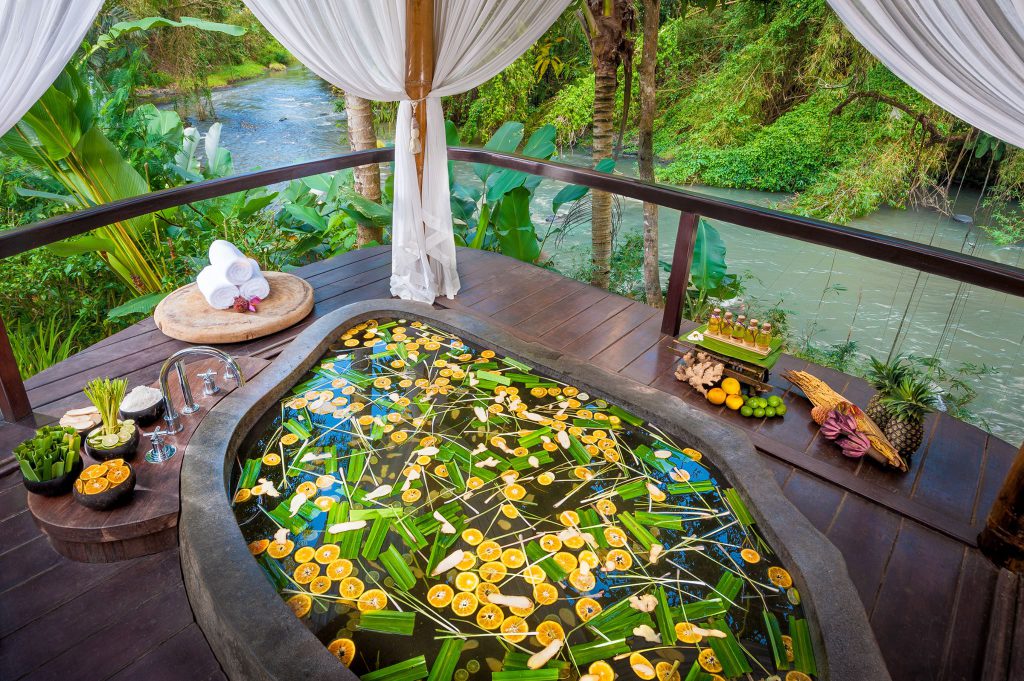 The villas: Rustic, thatched huts surrounded by the whispers of the Ayung river enfold all who rest here. Spacious, eco-luxe accommodations make you feel like you are one with Mother Nature.
The spa: Healing, beauty spa rituals, the sacred arts make it the absolute perfect getaway for some tender loving care. Water healing and chronic hydrotherapy makes it easier to align those chakras. Did we mention that this is an award-winning resort?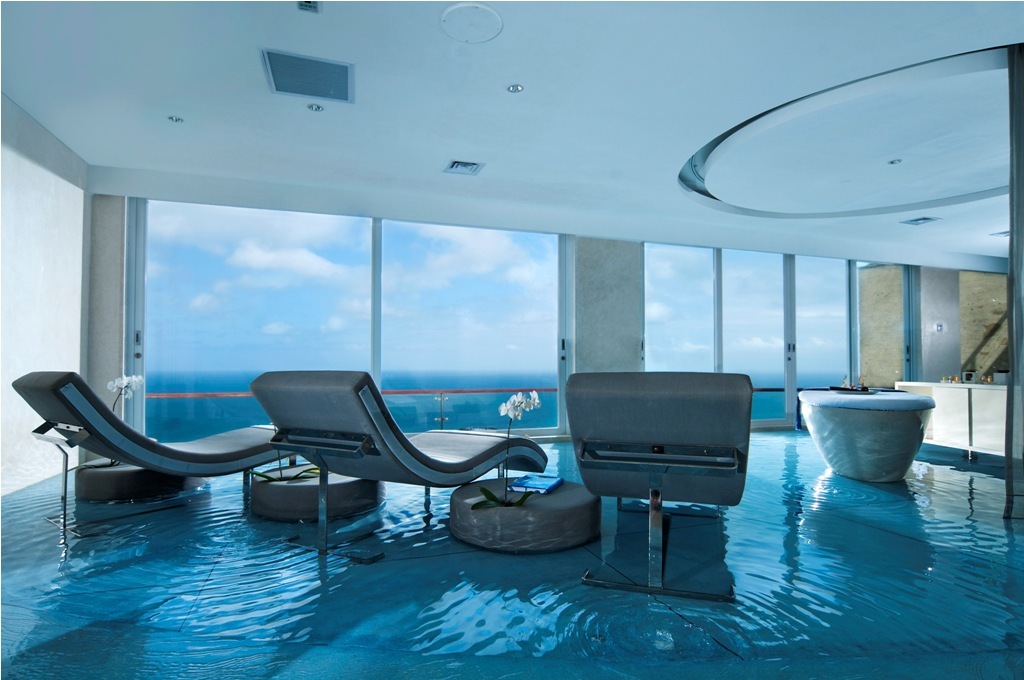 The villas: Epitome of excellence and beauty, The Edge brings you a whole new standard of villa-living. Unobstructed views and minimalist designs, it is one of the most sought after villas in Bali.
The spa: Suspended on water, the Edge's spa is nothing short of mindblowing. From de-aging with caviar and pearls to asiatic treatments, you're bound to love everything.
#5 The Villas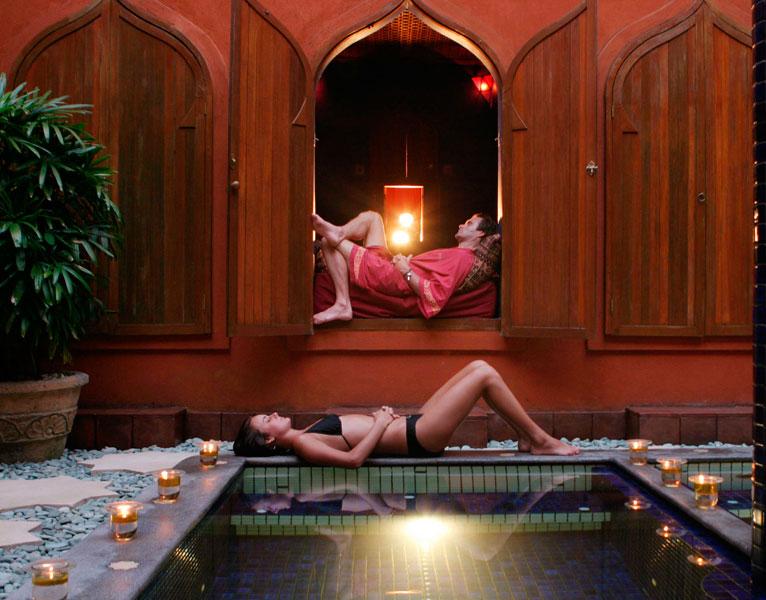 The villas: Lodging is modern, encapsulated in a shell of traditional lilving, where you can choose the type of of villa you need. Pool villas, honeymoon and retreat villas all are tailored to their specifications.
The spa: Prana Spa is owner to the world's most experienced hands and delivers opulence effortlessly that's to its exotic interiors. In fact, one of the villas is a spa villa, so if your focus is on unwinding all day long, you might want to choose that one.
Would the spa define a villa for you, nomads?
Main photo:
1
.  Photo credits:
1
,
2
, 3, 4, 5.