We are old hands at Bali villas, have you seen our collection yet? Naturally, we know where Bali's newest restaurants are and what to order when you get there. If you're around these areas, give your private chef a rest and check out these spanking new haunts.
Related: Top 8 Best Bali Restaurants
Jl.Petitenget No.999 Kerobokan Bali, Indonesia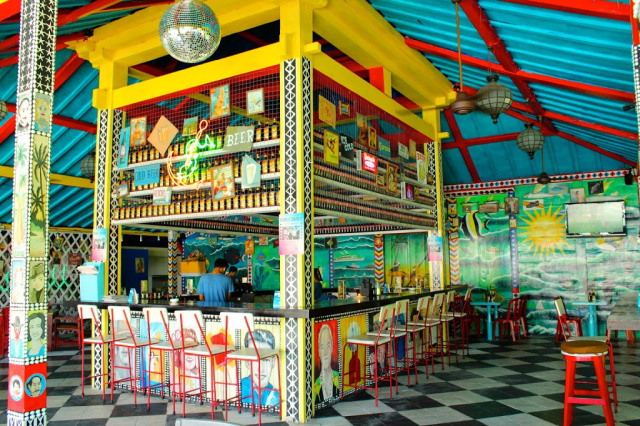 What: From the people who are responsible for Motel Mexicola comes another burst of colour and culture in the form of the Salty Seagull. On Petitenget in Seminyak and just 'round the corner from Potato Head and W Hotel, it's hard to miss; Salty has a large outdoorsy area that's just bursting with personality and 2 ping pong tables inside… just because.
What they're known for: It's a cross between a Mexican diner and a sandwich shack, so everything's a bit experimental. We say go for the crabs, but if you're apprehensive, get the good ol' fish & chips that are certified awesome.
Jl. Laksmana 177x Seminyak, Bali, Indonesia
What: Rustic and completely covered in sprawling vines, La Favela looks like it was grown into Seminyak. It's the funkiest retrolicious resto-bar we've seen in a while! While you're there, don't miss their themed parties; their crowd's almost as vibrant as the decor.
What they're known for: We've heard good things about the marinated barramundi fish and the quinoa salad.
Jl. Petitenget no. 198, Seminyak, Bali 80361, Indonesia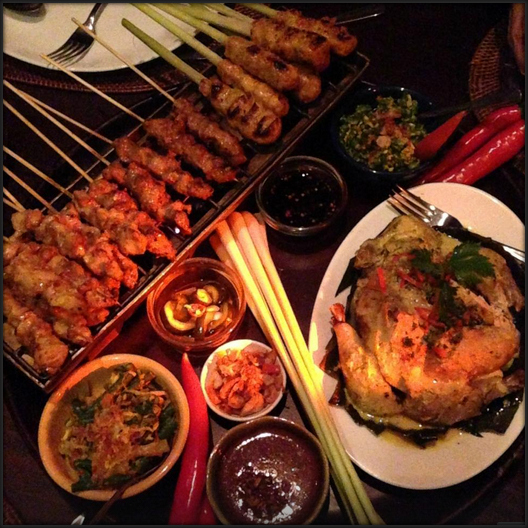 What: Bambu may be new to the scene, but despite the short time, it's already been linked to the likes of the upper crusters of restaurants like Sarong and Metis. Specializing in classic Indonesian with a fresh twist, Bambu is a fine-dining warung, if there's any such classification. Brought to you by the very same folks of La Lucciola, we foresee it becoming a mainstay favourite.
What they're known for: The lamb and date curry is a huge crowd favourite, plus the baby back ribs are definitely worth ordering.
Jl Laksamana 151, Seminyak, Bali 80361, Indonesia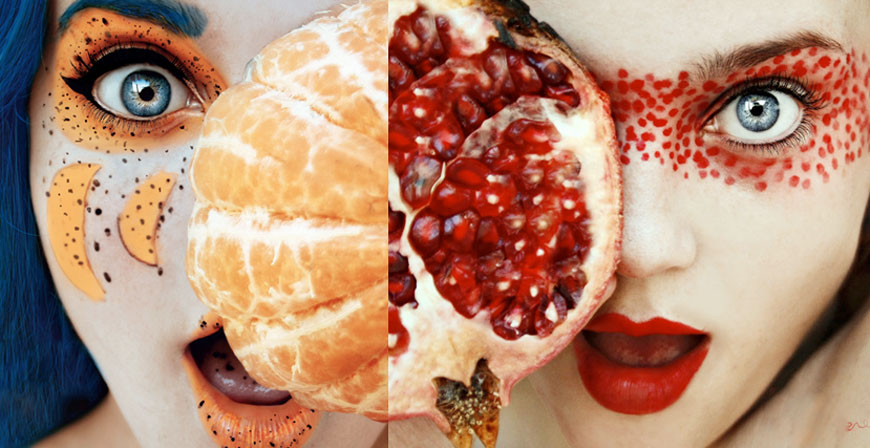 What: Super chic, Townhouse is a mixture of juice bar, photo gallery, bistro and rooftop bar rolled into one slick package. Drawing from its uber cool NYC counterpart, Townhouse is split into 5 levels, each offering something for everyone.
What they're known for: Their juices at Squeeze, which are organic and cold-pressed served with hand-cut ice, and buttermilk pancakes at the Bistro.
Jl. Laksmana 22, Seminyak, Bali 80361 Indonesia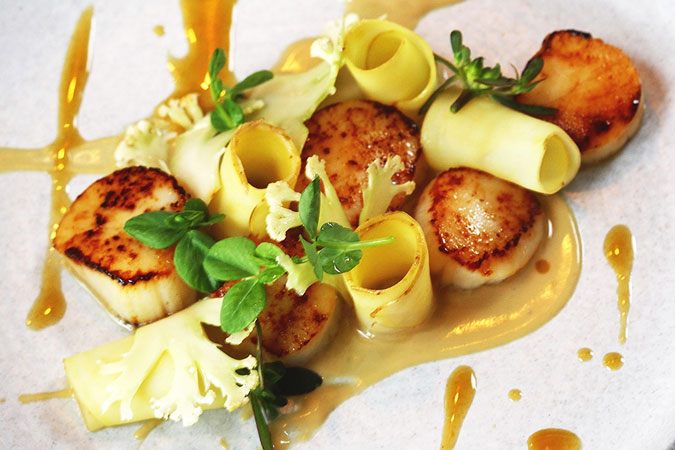 What: An Aussie-style seafood bar and grill that has a specialised raw bar dedicated to the carpaccio lovers – there's even coral trout and house-cured salmon! In the main course menus, you'll find barramundi, beef, dressed with caramelised onion and more. Heck, there's even suckling pig if your feeling peckish at Urchin.
What they're known for: The raw bar, but they serve a mean tenderloin.
Where are your favourite new haunts in Bali, nomads?  
Main photo:
1. 
Photo credit:
1,
2,
3,
4,
5.