Food unites us all, and so do holidays. Just when we thought this sunny, smiley island couldn't impress us more, here are 5 awesome restaurants in Koh Samui, recommended by super-foodie, Wan Vorasit Issara, the owner of the gorgeous Sri Panwa.
#1 Ko Seng Restaurant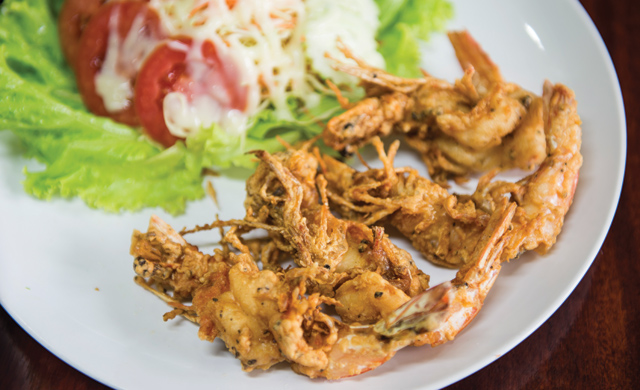 It's the island's best kept secret hidden down a narrow walkway near Mae Nam's Chinese Temple; Ko Seng is known for their super exotic (and super fresh) seafood dishes of crab, soft shell crap and prawn. Their wide selection of steamed pomfrets and mackerel is a delight to many a tastebud, too.
What to order: Flash-fried pepper prawns – so crispy, you can eat the shell too.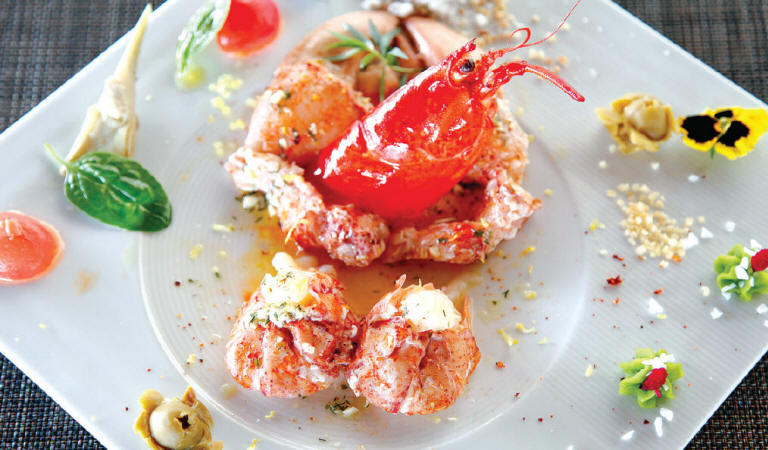 If you're a regular luxe nomad, you'll know the name Hansar promises nothing but pure luxe in all its offerings. At their Samui branch, they are known for one of the best international gourmet experiences the island has to offer. Overseeing the main culinary team is Chef Stephen Jean Dion, with a long and impressive resume that's as good as his food. From Bresse Royal Pigeon to Maine Lobsters, it's worthwhile to dine here at least once in a lifetime.
What to order: Ibierico Pork, prized for its aged, nutty and delightfully funky flavour.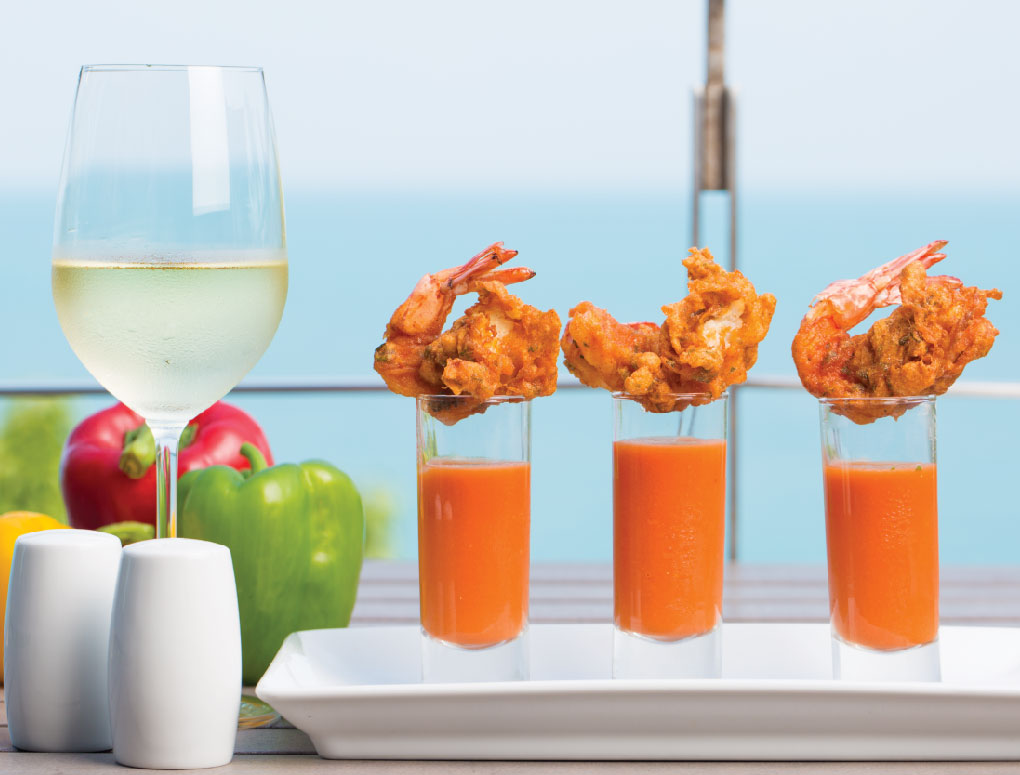 You'd do well to note that everything here is prepared with cutting-edge precision; vegetables are organically grown, herbs from their personal herb garden, seafood freshly caught daily, and beef flown in from Australia on a weekly basis. it's such attention that you'll feel the goodness with every bite.
What to order: Seafood Platter for 2. It's got imported live Atlantic lobster, king scallops, NZ mussels calamari, prawns and spanish rice or french fries for sides.
#4 La Taverna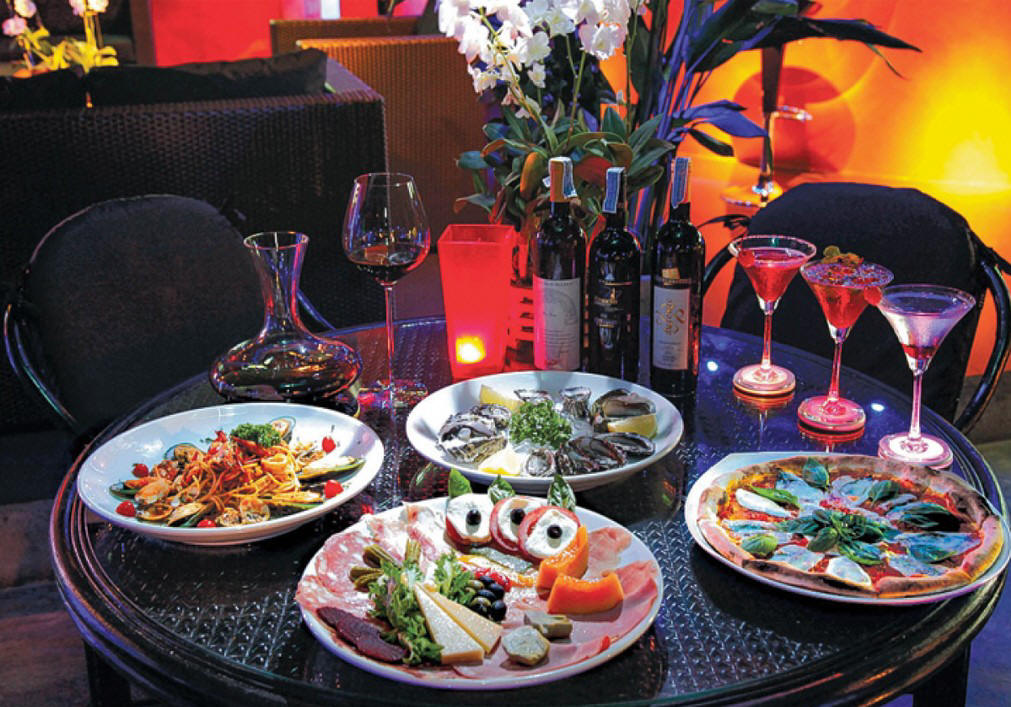 In the heart of Chaweng's bustling nightlife area, it' s just a stone's throw away from Chaweng Beach road and serves classical Italian dishes in a nostalgic, old school manner. Soft and intimate, La Taverna is your quintessential Italian dinery with huge pizzas, antipastis and a large selection of pasta. Top it off with a tiramisu and an espresso and you've just done Italy in Samui.
What to order: Grilled Australian lamb chops with a puree of potatoes and zucchini on the side.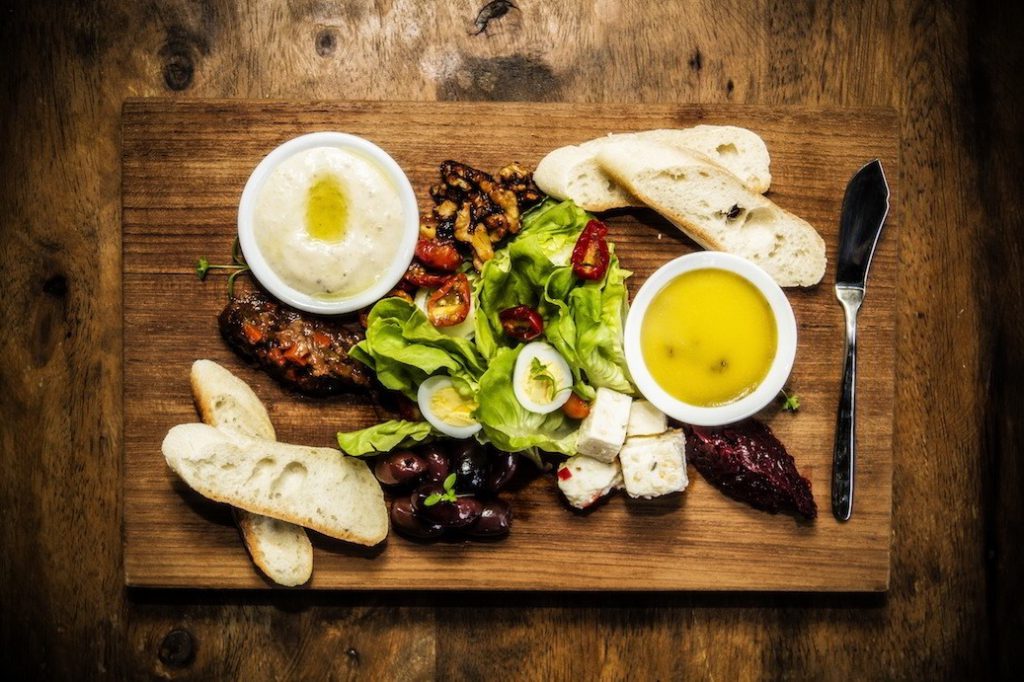 The cuisine at The Larder doesn't quite fit in to any particular niche; it's a mish-mash of modern British fused with European cuisine with flounces of international touches subtly weaved into the layers of flavours. One of its more outstanding features is the all-encompassing wine cellar that always has the soulmate to your chosen dish. Cocktails are popular on the menu, too, with their fresh invented mixes.
What to order: Herder Rumour – warm goat's milk cheese and salted caramel walnuts grilled pear and baby gem salad. We think it's positively inspired.
Do you have other restaurants in Koh Samui to recommend, nomads? Share the love the in comments!
Main photo:
1. 
Photo credits:
1,
2,
3,
4,
5.