Instagram has released a list of the 10 most instagrammed places in the world, accumulated from the number of geotags and hashtags. Because if you didn't 'gram it, did it ever really happen? So before we wave goodbye to 2015, let's take one last trip.
#1 Walt Disney Parks and Resorts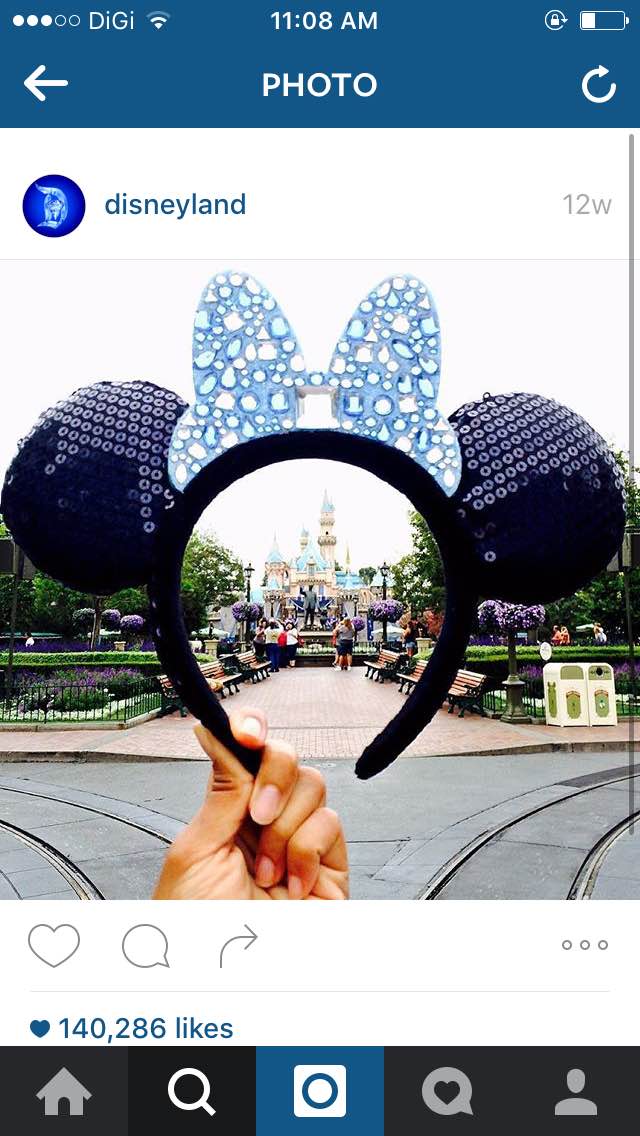 Total number of #disneyland: 9 million+
Taking the number one spot, it looks like dreams really do come true at Disneyland. There are 11 Disney properties that make up the result, located in Hawaii, California, Florida, France, Hong Kong, China and Japan. Now imagine how many more Instagram posts there would be if little kids had Instagram too (well, the ones that don't already).
#2 Universal Studios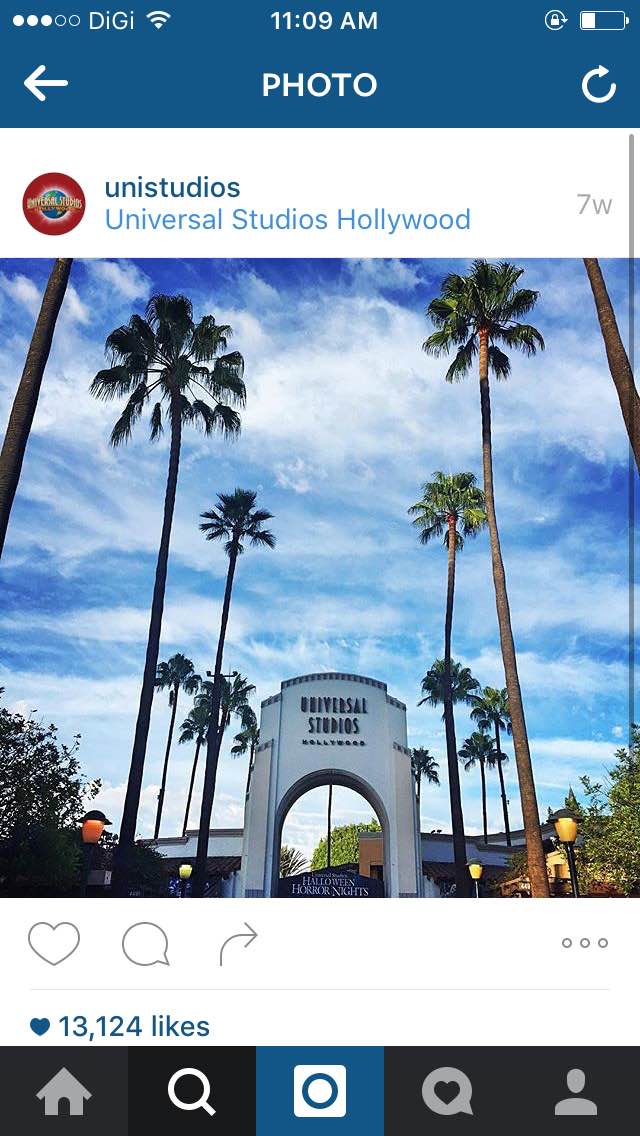 Total number of #universalstudios: 1.7 million+
If you haven't been to Universal Studios yet, you've got four to choose from, with theme parks in Orlando, Hollywood or closer to home in Singapore and Japan.
#3 Times Square in New York
Total number of #timessquare: 1.4 million+
If you haven't seen the naked cowboy, you haven't seen anything at all.
#4 Central Park in New York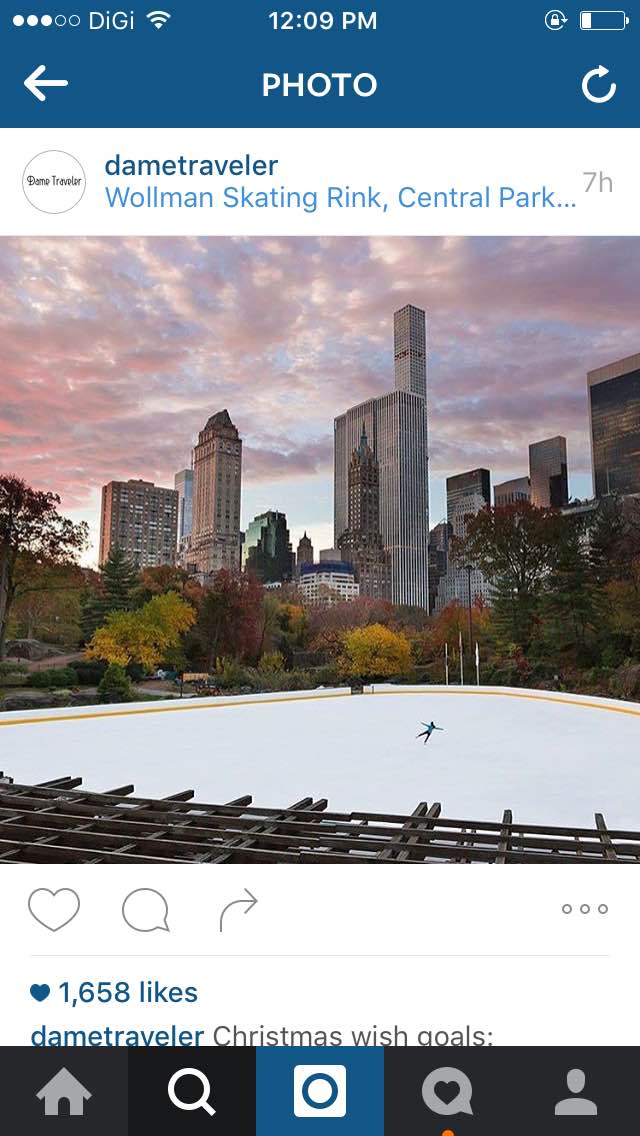 Total #centralpark: 2. 7 million+
Located in middle-upper Manhattan, Central Park is the most visited urban park in the United States as well as one of the most filmed locations in the world.
#5 Eiffel Tower in Paris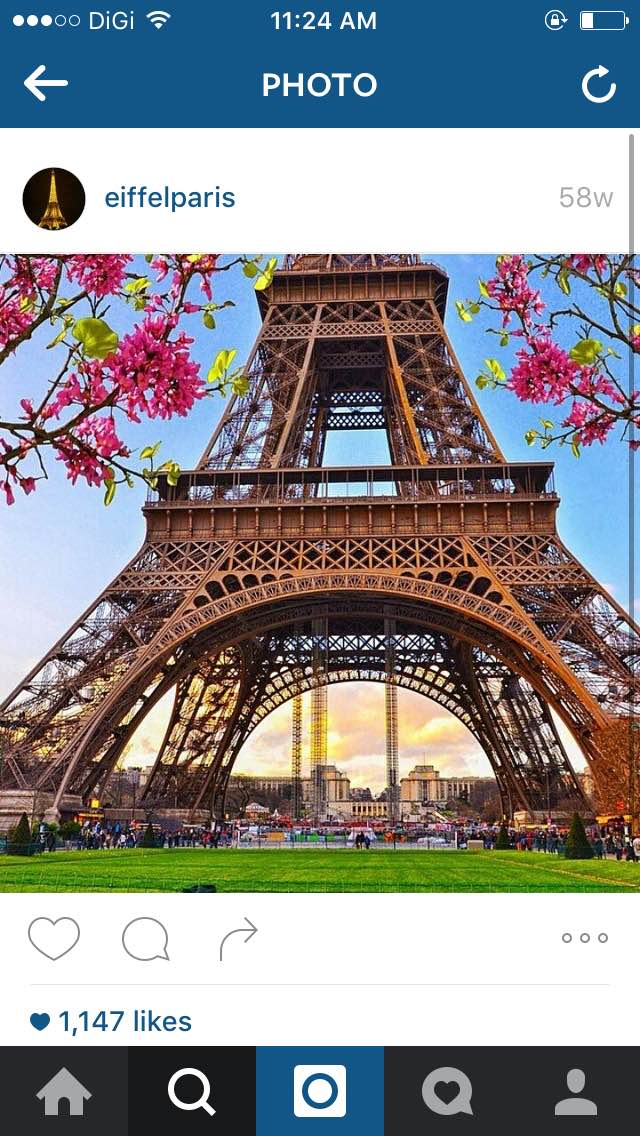 Total number of #eiffeltower: 1.9 million+
One of the most recognisable structures in the world, it might surprise you that it was heavily criticised  by French artists when it was constructed in 1899.
#6 Musée du Louvre in Paris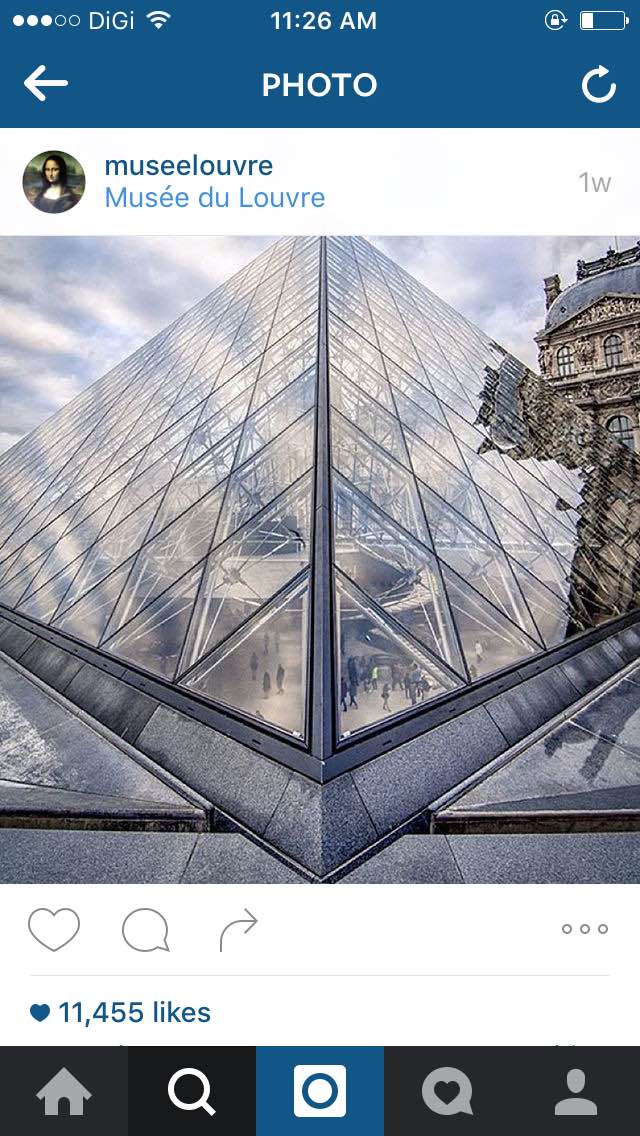 Total number of #louvre: 1 million+
Leonardo da Vinci's Mona Lisa is the Louvre's most popular attraction, while the pyramid is an attraction that features on many photographers' bucket lists.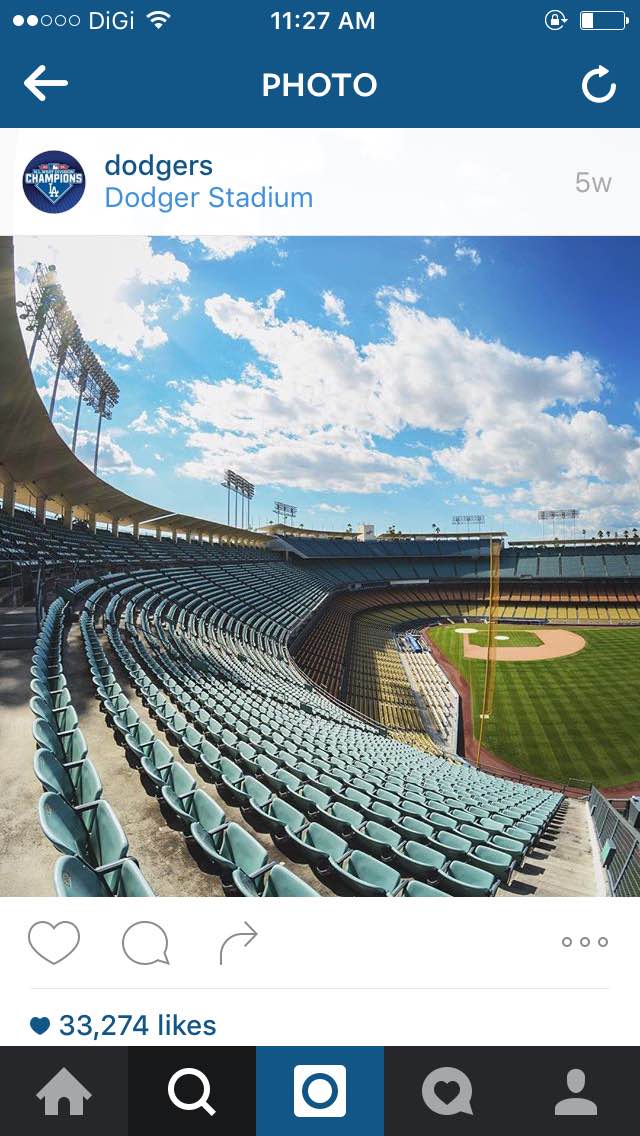 Total number of #dodgerstadium: 200,000+
Even if you're not a baseball fan (or a sports fan in general) you've definitely seen this one, also from behind a screen — it's a famous filming location for movies like The Naked Gun and Moneyball.
#8 Santa Monica Pier in Santa Monica, California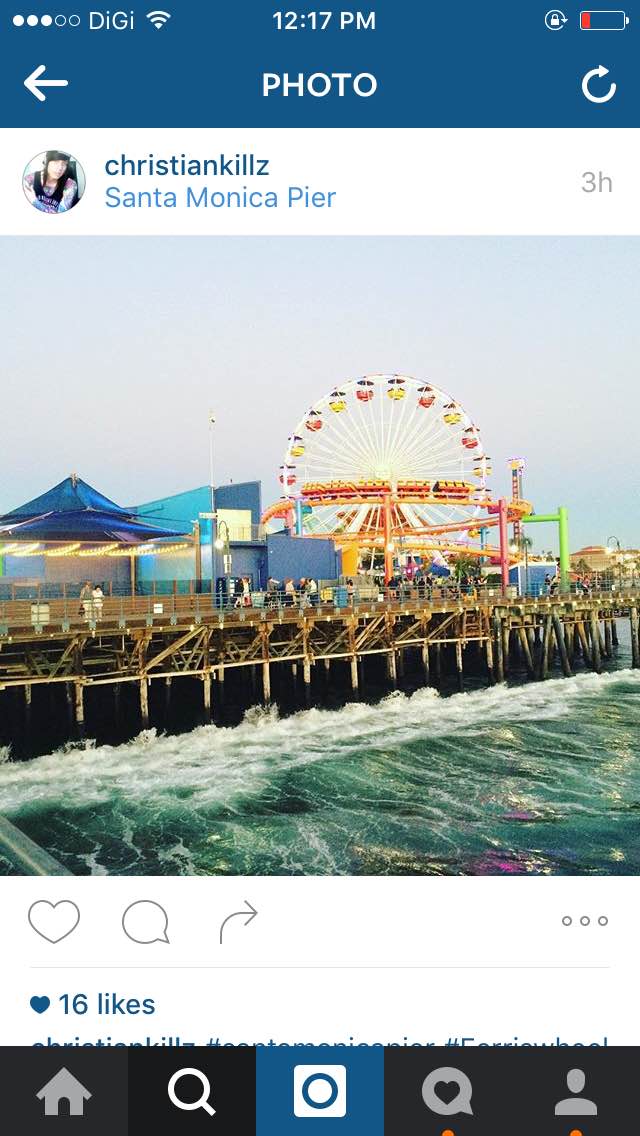 Total number of #santamonicapier: 290,000+
Amusement piers were all the rage in the early 1900s. The famous Pacific Park opened in 1996 originally as a free admission amusement park, and has become a loved family-friendly destination for its roller coasters, bumper cars, and that massive Ferris wheel.
#9 Madison Square Garden in New York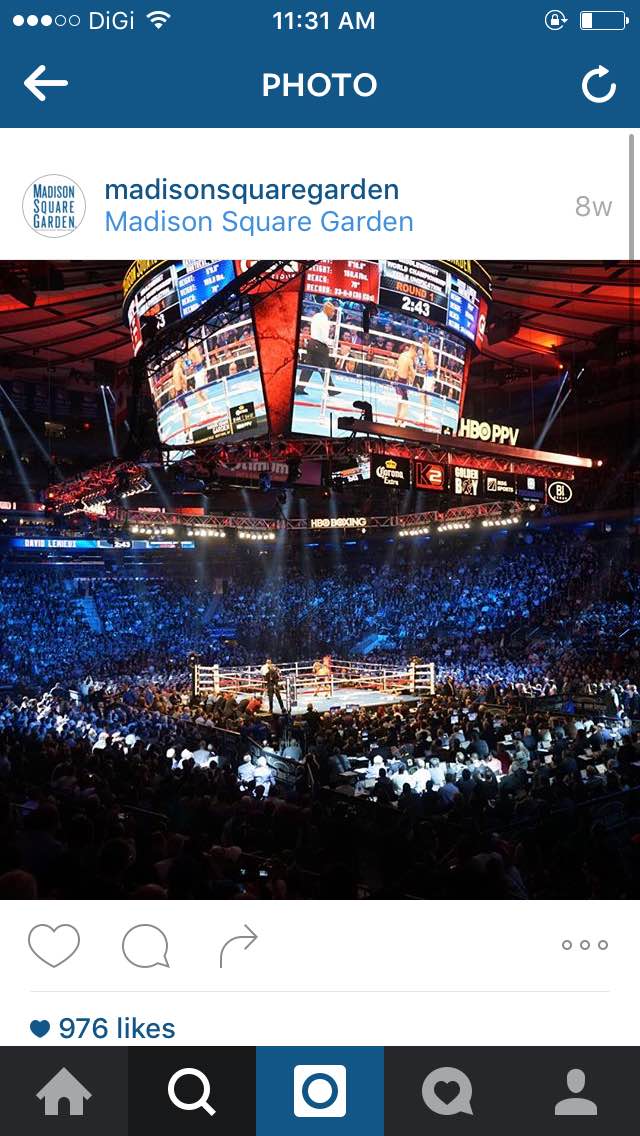 Total number of @madisonsquaregarden: 240,000+
You know you've made it in onto the A-list when you're performing for a sold out crowd in Madison Square Garden! This year, the multi-purpose indoor arena has been the venue for basketball and boxing matches, as well as concerts for big names like Ariana Grande, John Mayer and a tribute to John Lennon's 75th birthday.
#10 Red Square in Moscow, Russia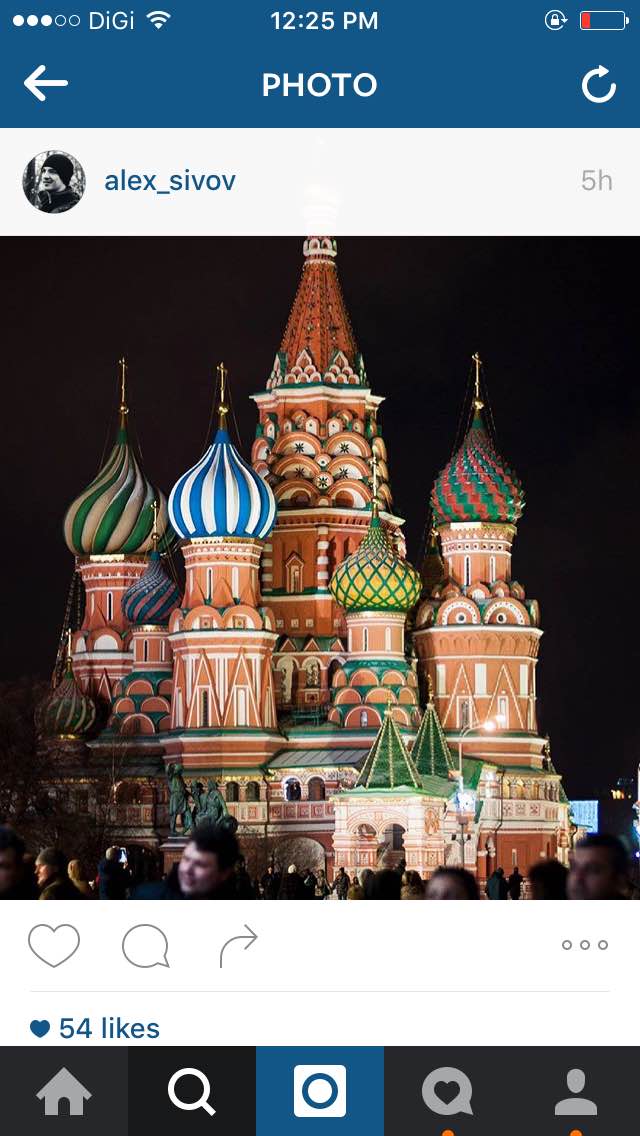 Total number of #redsquare: 300,000+
Once a merchant quarter called Kitai-gorod in the 16th and 17th century, Red Square is now the official residence of the President of Russia. He must not get very much privacy, as the Red Square is the central square of Moscow and connects the major streets and highways.
Will travel for 'likes'?