We caught up with Hong Kong's blogger darling Cindiddy as she frolicked in the waters of Santorini and Mykonos, Greece at Grace Santorini and Grace Mykonos and locked her up till she answered all our burning questions – Was it postcard perfect? Did Greek water taste different? Was the sky a different blue? Well, she didn't exactly give us the Pantone number of the sky, but she did take close to a billion photos, so we may live vicariously through them.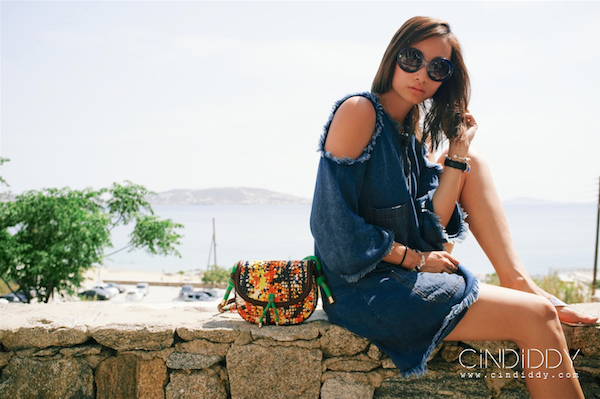 How did you plan your trip?
I wanted everything to be perfect. I've been dreaming about going to Greece since I was little, and now I have this chance. I had to plan my trip according to what I've always thought it would be. So, I had to think about what to wear. Clothing that
would
pop with Greece as a backdrop. Activities; where to go, what to eat, things to do. What photos to take, etc. And it turned out exactly the way I thought it would be.
Most authentic eats at?
Dimitri's at Amoudi Bay. We had grilled octopus at almost every meal. We still think it was the best there.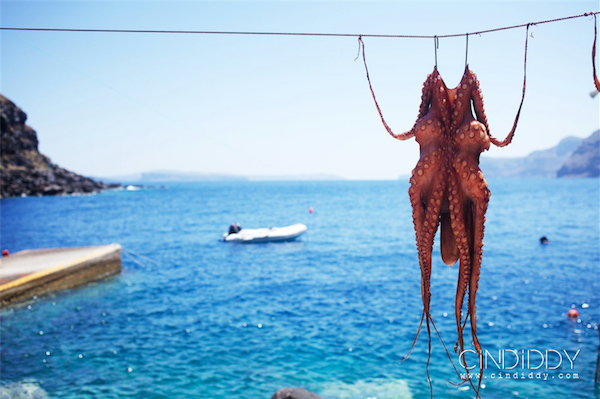 Drooling with want? You too can live it up in Greece and win a 2-night stay at Grace Mykonos (worth $20,000HD) and Net-a-Porter $5,000HKD spending vouchers just by entering the Elle Hong Kong Greek Getaways contest, here.